The process of organizing this year's list of releases made concrete a number of trends and patterns, most of which we'd intuited over the course of writing about and discussing dark music for the site this year. We're being a bit cryptic as we don't want to skew anyone's perceptions, but in addition to our usual call for records you think we've overlooked, we're keen to know what dark music felt like to you in 2021. What sounds were conspicuously absent or subtly dominant in your own playlists? We'll likely be touching on some of those larger trends in the wrap-up podcast which will be coming out this Friday, but 'til then we've got another ten of the best records of the year to review!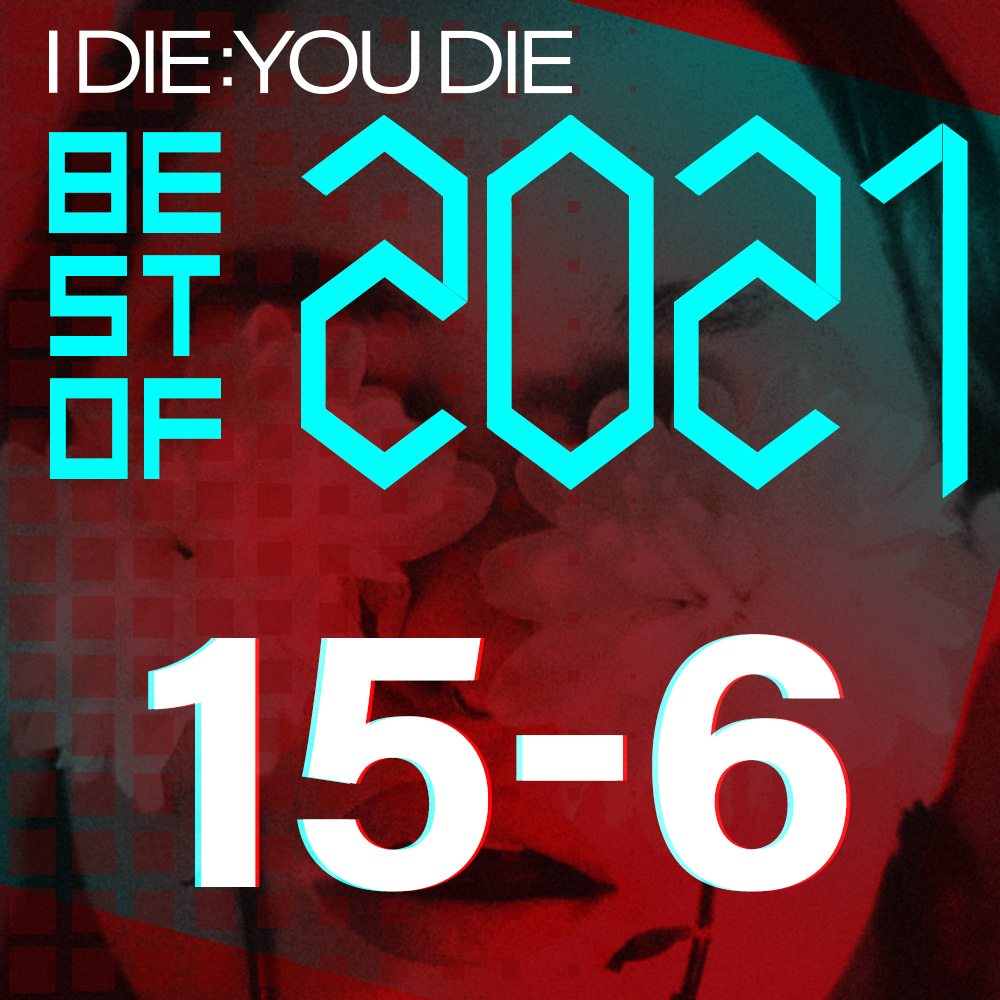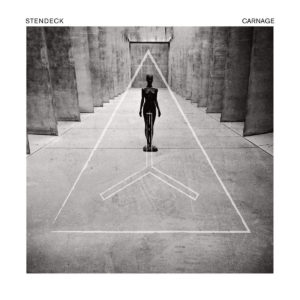 15. Stendeck
Carnage
Hymen Records
Years removed from their original incarnations, it's difficult to conceive of the well established traditions of glitch and IDM as being extreme or even confrontational by the standards of 2021. In treating those sounds the way producers have been treating even earlier kosmische and ambient elements, Stendeck's Alessandro Zampieri has been able to weave masterful technoid tapestries over the past decade, with Carnage ably following the preceding Folgor and Scintilla LPs. Dreamy and picturesque without ever bringing the old 'soundtrack to a non-existent film' cliche to mind, Zampieri's compositions alternate between the tightly driving style of the likes of "On The Shore Of The Dying Sun We Will Find Temporary Peace" and the far more languid "The Lost Gardens Of Heligan". But no matter the tempo, Stendeck's focus on the details of technoid production allows the listener to both zoom in on the minutia and take in the broader sweeping vistas of Carnage. Read our full review.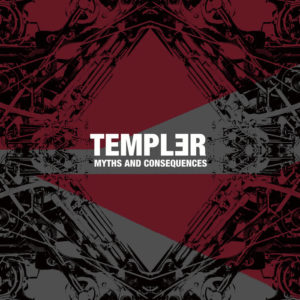 14. Templər
Myths And Consequences
Hands Productions
The debt the ongoing wave of TBM producers owe to original power noise records from the late 90s is no secret to anyone halfway versed in industrial's history. A direct tribute to the latter from the former is still a novelty, though, and damned if Thomas Chalandon of Imperial Black Unit (and the still-underrated ATT Corp project) didn't do right by that legacy with his Templər solo project. From the off-kilter metallic pattern and sluggish klaxons of opener "Road To Jounieh" onward, Myths And Consequences let longtime power noise heads knew they were in capable hands. Full of grinding textures and propulsive tracks which were hypnotic but never repetitive, Chalandon brings just a hint of his contemporary production skills back to the template set forth by Hands and Ant-Zen producers back when power noise wasn't just a sound, but a movement. Read our full review.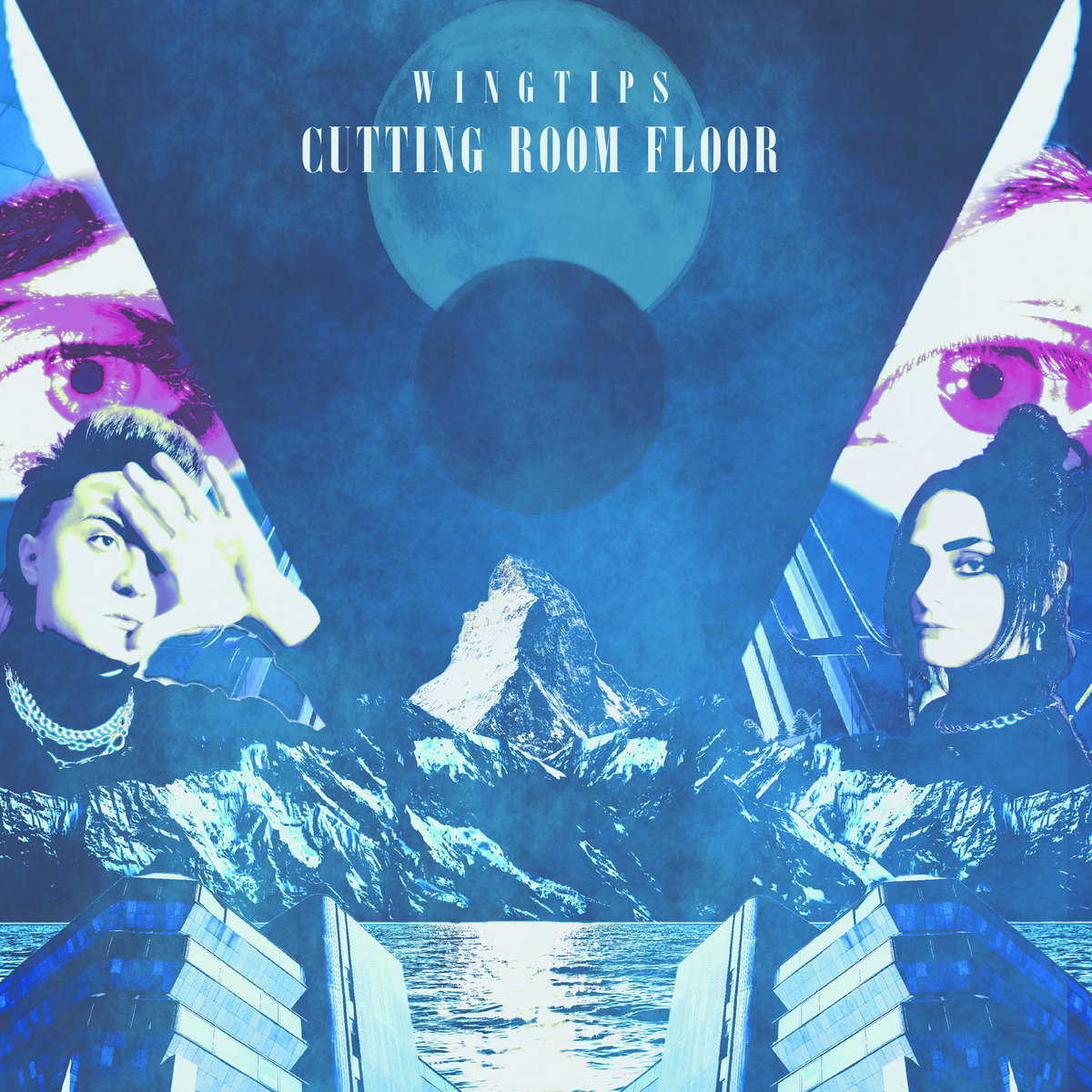 13. Wingtips
Cutting Room Floor
Artoffact Records
In 2021 Chicago's Wingtips followed up their exceptional debut LP with Cutting Room Floor, and while that title might suggest a suite of leftovers, the record is in fact an often dramatic recasting of the duo's dreamy sound as club-ready electropop. The base elements are unchanged – Vincent Segretario's sweet, vulnerable voice and agile guitar lines are backed by sturdy electronics and Hannah Avalon's own standout singing – but where they had previously been given to late night down-to-mope confessionals, here they seem ready to run the floor at your local club. Beats hit harder, vocal lines cut closer to the bone and the energy of their live show is reflected throughout – hear how "Minimalistic" lets loose little storms of noise to punctuate its lockstep electronic rhythm section, and "Cross the Line" serves its damnably catchy melody with pumped up confidence. After years of unprecedented isolation, it's a record that spoke to our desire to emerge from our bedrooms and stride towards the closest available dancefloor. Read our full review.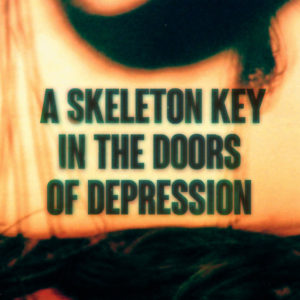 12. Youth Code / King Yosef
A Skeleton Key In The Doors Of Depression
self-released
Youth Code's first full release since 2016's I Die: You Die album of the year Commitment to Complications was released in partnership with trap producer King Yosef, a musical collaborator whose own raw vocals and beats seemed perfectly sympatico with Sara Taylor and Ryan George's own modus operandi. Truthfully A Skeleton Key in the Doors of Depression feels like everyone involved reaching deeply into their own extant musical histories and interests in hardcore and metal to inform their songwriting and arrangements, channeling them into brutally direct electronic instrumentals and larynx-tearing vocals. The results are striking; the classic electro-industrial bassline beneath "Burner" and "A Mother's Love" are blown out by relentless builds and breakdowns, while the grinding synths of "Deathsafe" and "The World Safe" smuggle corroded melody through the sonic attacks. It's new territory for everyone involved, but somehow also a place that seems effortlessly native to both acts, where they've staked their claim and are ready to defend it, come what may. Read our full review.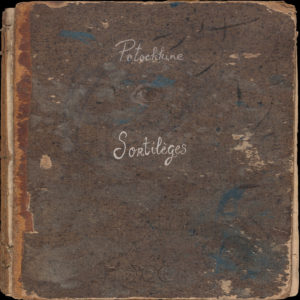 11. Potochkine
Sortilèges
self-released
There was a plethora of smooth and approachable continental darkwave with which to kick band and unwind this year, but Potochkine's Sortilèges made sure that 2021's dancefloors, virtual or otherwise, met their mandated quota of haunting and harrowing darkwave, with a decidedly French cast. Marked by tight, spiky programming and shrieked, echoing vocals, the duo of Pauline Alcaïdé and Hugo Sempé delivered a blast of minimal menace with Sortilèges' stripped-down, rhythm-focused compositions, with the spirits of deathrock and synthpunk rummaging about just beneath the surface. Balancing EBM-indebted beats and goth atmospheres, Potochkine are addictive, compelling, and utterly in control. You'll dance under their terms and you'll like it. Read our full review.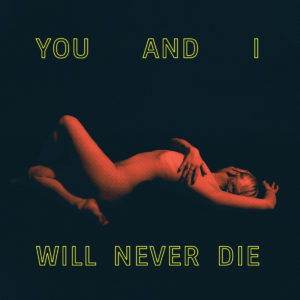 10. Kanga
You And I Will Never Die
Artoffact Records
While pop hooks were a big part of the appeal of Kanga's debut, the zeroing in on a particularly hazy and druggy style of electropop served to make her sophomore record a low-key beast this year. Rather than just taking the notion of 'pop' in ostensibly post-industrial music to be a stand-in for 'more melodies', You And I Will Never Die showcased a canny understanding of how pop songwriting, arrangement, and production have all developed within and without the mainstream, and found unexpected links between those elements and her extant dancefloor instincts. Highlights like "Brother", "Moscow", and "Ritual City" all had standout hooks, sure, but were united by a smoggy, smeared sound that was as addictive as it was uncanny, and was unlike anything else we heard this year. Read our full review.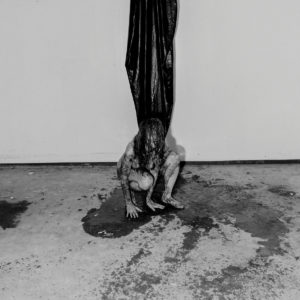 9. HIDE
Interior Terror
Dais Records
HIDE felt less like an industrial band than a raging, bilious and tortured force of nature on their third album Interior Terror. Leaving behind the semblance of standard song structures and instrumentation in favour of washes of noise, twisted samples and off-kilter mechanized rhythms, the duo of Seth Sher and Heather Gabel harness disgust and white-hot righteous fury into each track with pitiless abandon; witness "Nightmare", an alternately bone-chilling and bone-breaking juggernaut that takes less that a minute to shake itself to pieces, or the absolute contempt and anguish that drips from Gabel's voice on the excoriating "Daddy Issues". HIDE have never been what you would call easy-listening, but even in a field littered with confrontational and unnerving acts they use directness and discomfort to maximum effect – these songs never become familiar, never lose their ability to unnerve. Short, sharp and shocking to its core, it's a record that never equivocates, its only interest in naked and uncomfortable answers. Read our full review.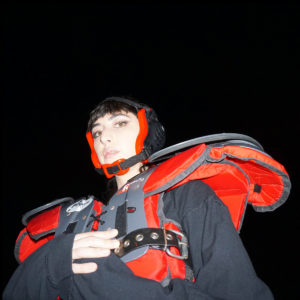 8. Pixel Grip
Arena
Feeltrip Records
One of 2021's universal club hits was Pixel Grip's "Alphapussy", its crass, darkly menacing fusion of EBM and club sounds acting as a mission statement of sorts for the band's exceptional record Arena. Which is not to say that the album is all muscle n' hate crossed with funky electronics; indeed one of its strengths was how every song seemed to draw from a different tradition, from the femme fatale electro of "Pursuit" to the rubbery r&b that bubbles up in collaboration with performance artist Cae Monāe. But through all that versatility Pixel Grip establish their own identity, taking the rich alt and queer clubbing sounds of their native Chicago and fusing them together into one undeniable, seemingly infinitely replayable whole. Calling something a 'club record' can often be viewed as backhanded, but only if you don't believe in the depth, meaning and intimacy of those nightlife experiences, with few 2021 few records communicating them as well, and none so vividly. Read our full review.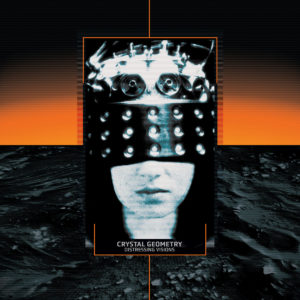 7. Crystal Geometry
Distressing Visions
Sonic Groove
Crafting a distinct sound within the crowded field of TBM competitors is something a good number of producers clearly find challenging. Doing so and crafting a release which actually functions as an LP in any substantial sense of the term might thus seem essentially impossible, yet Crystal Geometry's Maxime Fabre has done so twice in as many years. Following up last year's fantastic Senestre with an arguably stronger and more varied release, Fabry managed to introduce elements of dark electro and industrial metal to his already heady mix of beats and programming on Distressing Visions, giving listeners who were in for the long-haul a thrilling workout, as well as offering DJs a one-stop arsenal of tactical nukes. An absolute monster in club mixes or on headphones, Distressing Visions is a tour de force. Read our full review..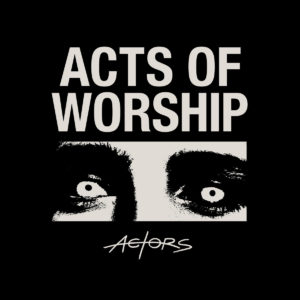 6. ACTORS
Acts of Worship
Artoffact Records
Sure, ACTORS built their now considerable following with their debut LP It Will Come to You's shiny post-punk and new wave and their incessant touring of it, but in years to come it may be Acts of Worship that is looked on as the moment their sound truly crystallized. Written and recorded in the wake of lost opportunities, broken relationships and a time of unprecedented uncertainty, bandleader Jason Corbett took all of that emotional and psychic weight, smoothed it out with his most ornate production and hooky songwriting to date and pointed it back out into the world. And the album resonated with people for it; singles like "Cold Eyes" and "Like Suicide" becoming ubiquitous in streaming and live DJ sets, and deeper album cuts like "Obsession" becoming staples in fan-made playlists. In 2021 ACTORS took their losses and found a way to use them to win people over, one bassline, one neon synthline, one guitar sting and one damnably catchy song at a time. Read our full review.

Don't forget to check out entries 25-16 in our countdown, and we'll see you tomorrow for our Top 5 of 2021!