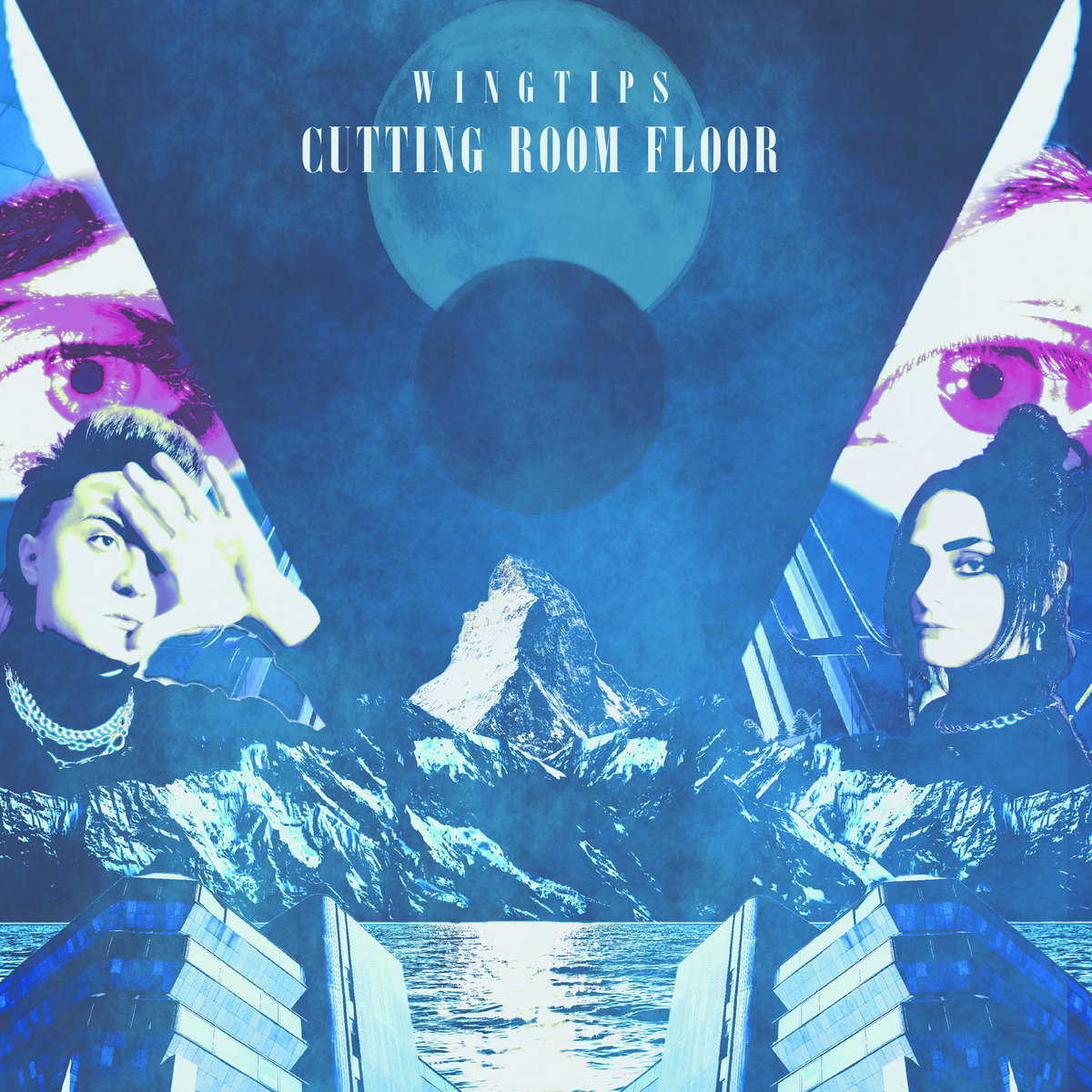 Wingtips
Cutting Room Floor
Artoffact Records
Wingtips' breakout release Exposure Therapy was one of the best records of 2019; a bracing mixture of electronics and dreamy guitars that read as classic darkwave in spots and pensive post-punk in others. The follow-up LP Cutting Room Floor finds the duo of Vincent Segretario and Hannah Avalon pushing harder into a more explicitly pop direction, a move that makes sense given their penchant for big hooks and melodies. The result is a record that feels like something of a departure from their previous material without abandoning their key strengths.
When we say that Wingtips flirt with full-on pop numbers, we're not kidding; their 2020 cover of Australian popsters Savage Garden's "Tears of Pearls" presages much of the sound of Cutting Room Floor. It's a sound that they prove themselves fairly adept at pulling off; lead single "Cross the Line" jumps out of the gate with peppy synth programming, makes a dash to its buzzy chorus, and then introduces a chiming guitar-line that accents Segretario's lead vocals and Avalon's backups. The band play with that template in various ways: closer "Wish U the Best" slows it down for a sentimental mid-tempo ballad, "Crystal Clear" goes for a more sparse arrangement that highlights the melody, but it's ultimately just the songcraft and canny arrangement choices that makes these songs work.
Which is not to say that the band have abandoned their previous sound in its entirety. "Repetitive" works the same kind of twinned tremolo guitar and vocal line and stabby synths that were the band's darkwave bread and butter on the previous record, and the melancholy "Four Walls" is exactly the sort of nod-to-The-Cure anthem they've always excelled at. That those songs can sit comfortably with their more sunny neighbours mostly has to do with how good Wingtips are at using their toolset in the differing contexts; regardless of the style of the song, you'll never mistake Segretario's vocals or the tasteful use of guitar and synths. It's how the bombast of opener "Minimalistic" and the funky techno-tinged "Shrinking" are quite different in isolation, but of a piece in the context of the LP.
That kind of excellence in execution is probably Wingtips' greatest asset at this point. The songs are good, and the performances and programming are excellent, but it's Wingtips' understanding of how to put all those things together that makes Cutting Room Floor a fun and engaging listen. Whether this is the destination they've always been heading towards or just a stop in a much longer journey, the speed and surety of their evolution leaves little doubt that they'll sound good no matter what they put their hand to. Recommended.