This has easily been the hardest year to put this record together, not due to any major disagreements between the Senior Staff on which records deserved a nod (although such clashes are always a function of hashing out such a list) but due to the sheer number of great albums released this year. Each of us came to the table with a longer shortlist than at any time in our ten year history, to the point where our own ballots were difficult to narrow down even before we had to find common ground and agreement on inclusion. All of this is to say that while we are ever confident in what we came up with, there's a wealth of other wonderful 2021 music, some of which we'll be discussing on the Year End wrap-up podcast that will drop on Friday. But that's a few days and a few thousand words away, lets get things underway with records 25 through 16 of our I Die: You Die Best of 2021 countdown.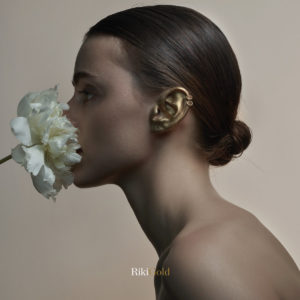 25. Riki
Gold
Dais Records
A turn to velvety smooth vocal pop certainly wasn't what we expected on the second outing from Niff Nawor's Riki project, but Gold brought us the sophisticated combo of synthpop, new wave, and straight up soft rock we didn't know we wanted from the deathrocker. Forget sax goth, the wailing lines on closing tune "Florence & Selena" have far more in common with Spandau Ballet than Theatre Of Hate. By turns ghostly and day-to-day, Nawor's vocal delivery is the throughline of the album, alternating between tunes which call for dreamy sing-song and those suited to crisp darkwave elegance. Gold may not have the immediate club appeal of Riki's debut, but its more thoughtful and sculpted approach to popcraft has just as many charms, nestled in shadow and gossamer. Read our full review.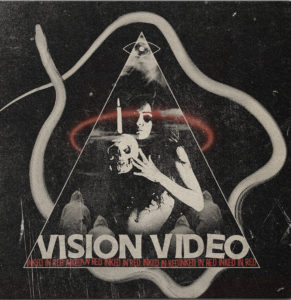 24. Vision Video
Inked in Red
Icy Cold Records
It's so damn rare that anything that falls squarely within the bounds of Our Thing gets a notice from larger media outlets, although in the case of Vision Video's debut LP Inked in Red you can hear immediately what got the Athens 4-piece a Pitchfork write-up amongst other plaudits. While the band's formula is simple – bright goth-leaning post-punk in the classic early eighties style, delivered with pep – the narratives outlined on the LP drawn from songwriter and bandleader Dusty Gannon's experiences as a Marine, an EMT and a firefighter give the record a personality and depth equal to its energized performances. Dancefloor fillers like "In My Side" and headphone headnodders like "Organized Murder" took hold easily and have yet to let us go since we first heard them. Read our full review.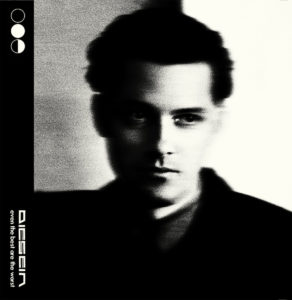 23. Diesein
Even the best are the worst
self-released
Sixth June's Laslo Antal returned to his Diesein project in 2021 with an LP that took on the same continental darkwave as his main outlet, but approaching it from a less detached and more deeply personal angle. Like his debut Songs for Sally you can easily follow musical lines back to classic synthpop and wave records, with the songwriting to back them up; "Find Your Love" extrapolates Black Celebration with its effortlessly catchy hook, where "Drop Dead" is lowkey one of the best saxgoth tracks you'll hear in a year filled with them. Antal being able to evoke intoxicating nostalgia without slipping into rote imitation of other artists remains a strength, but it's his smooth, reserved charisma in their delivery that makes them feel inhabited. Read our full review.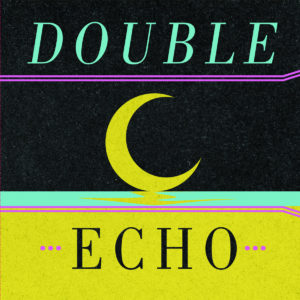 22. Double Echo
☾
Fabrika Records
Riki wasn't the only act this year to venture out of familiar gloom and intro sunnier climes. Double Echo had certainly played with brighter shades in the past through their melodic application of shoegaze and dream pop, but ☾ splashed on far more aqua and day-glo colour than the post-punk band ever had in their generally gothic discography. Even pre-release non-album singles like "The Bairn" and "In The Gallery" didn't prepare us for the sun-splashed synthpop of "The Verge Of Tears" or the Creation Records sugar-rush of "No Stars". It was a shock to hear a band who'd mastered the subtle craft of darkwave atmosphere on 2019's excellent Burning In Blue not only lean so heavily on their pop influences but also arrange their tunes in such a plain and direct manner, though we'll be damned if Double Echo don't sound just as good in open sunlight as they do in musty attics. Read our full review.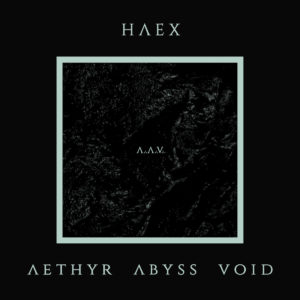 21. HAEX
Aether Abyss Void
self-relesed
We're sure that HAEX could (and may yet still!) have a suitably occult metaphor for the long, long, LONG journey the LA duo took in order to reach the release of their debut LP. But for the hoi-polloi like us, it just feels damn good to finally have one of the most tight and bracing North American industrial acts of recent vintage properly on record (full disclosure – Aether Abyss Void won't see proper release until this Saturday, though we've had it in our hot little hands for a minute). The combination of ritual industrial and industrial metal Sarah Graves and Adam Jones trade in hasn't deviated too far from the themes and core sounds HAEX had on display in demos and live sets when they emerged some five years back, but the subtle refinement of familiar tracks like "Daggers" and "Cursebreaker" consolidates the intensity, intuition, and charm HAEX have had since day one. Listen to our discussion of the record.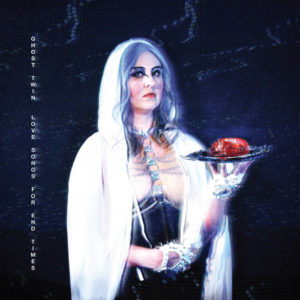 20. Ghost Twin
Love Songs for End Times
Artoffact Records
Prarie darkwavers Ghost Twin cinched their sound on sophomore LP Love Songs for End Times, taking the charm and sensibility of their earliest recordings and injecting them with a healthy dose of disco melodrama. It's reductive to call it the duo's club record but you can't deny the DJ appeal of cuts like "Babe in the Woods", "Become Control" and "Give Me More" anymore than you can deny the production touches – tasteful side-chaining, bass programming and a shiny mix -that earmark them for the club. It's a testament to how good Ghost Twin are at keeping themselves centered in their material that they wear the change so well; they clearly know what they have in Karen Asmundson's clarion voice and deploy it to maximum effect on cuts like "Blue Sunshine", taking its luxurious synthpop straight to the heart of the listener. Read our full review.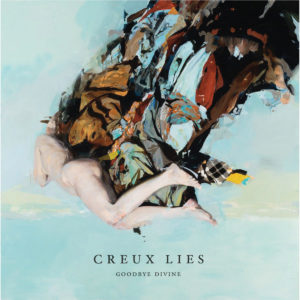 19. Creux Lies
Goodbye Divine
Freakwave
You can't swing a poorly tuned bass without hitting a couple of dark post-punk bands these days, most of whom's cod-Lorries stylings have long since worn out their welcome. Creux Lies showed that they knew their way around a more melodic form of post-punk on their 2018 debut, but Goodbye Divine carries the arrangement and execution of those instincts into rarified and refined air, with grand highlights like "Becoming" and "I Wish I Was You" suggesting peak Echo and Tears For Fears numbers, albeit with a distinctly contemporary production and arrangement style. But thanks in part to Ean Elliot Clevenger's vocal drive and some top notch balancing of melody and production, after a couple of listens Goodbye Divine brushes off comparisons and allows Creux Lies to stand on their own: steely, sober, and strong. Read our full review.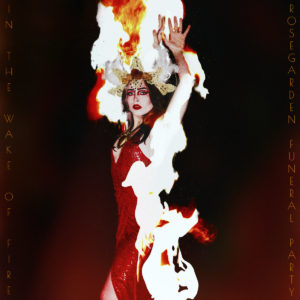 18. Rosegarden Funeral Party
In the Wake of Fire
self-released
Texas post-punkers Rosegarden Funeral Party came back brighter and so, so much bigger in 2021. While the band has never lacked for charisma thanks to the voice of guitarist and bandleader Leah Lane, they take the archly dramatic delivery and gradiosity that marked earlier releases and put it all out in front on In the Wake of Fire, to the point that the excess is intoxicating. It's not just in the songwriting (which is universally strong) or in the production (which uses synth filigree with surprising impact) but in how every cut is delivered like it's a matter of life and death. That grandeur-from-the-ground-up approach can be exhausting, and is, but who can fault a record with this kind of persistent and blazing hot afterglow? Read our full review.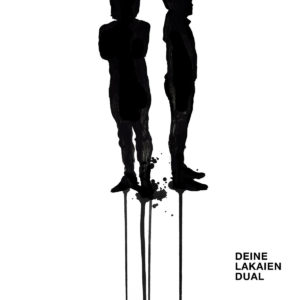 17. Deine Lakaien
Dual
Chrom Records
It's a fine line between "artful" and "self-indulgent", but more than three decades into their partnership as Deine Lakaien, Alexander Veljanov and Ernst Horn know how to walk it. The masters of a grand, symphonic darkwave style which reaches across demographics in their native Germany crafterd a double-LP which used a suite of covers as the basis of inspiration for another disc of originals and made it seem a matter of course rather than a cumbersome concept project. Whether or not one cares to directly contrast the pair's takes on songs by artists from Kansas to Kate Bush with their own works, Dual shows off what makes Deine Lakaein great, whether as stylists or as composers of a rare hybrid style of art and dark music. Read our full review.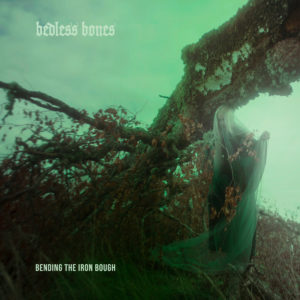 16. Bedless Bones
Bending the Iron Bough
COLD TRANSMISSION
We knew from her previous releases that Kadri Sammel was good at reserved, continental darkwave, so much so that we were actually a little taken aback by the earthy, organic sound that permeates 2021's Bending the Iron Bough. Without casting off the icy synthwork and aloof delivery that has defined Bedless Bones 'til now, Sammel reinvents herself as a voice of the wood, albeit one covered in ice and snow, her placidity reading as far older and more powerful than at any time in the past. With rumbling drums and multi-tracked vocals that multiplies her presence into a soft lilting choir, it's a record that is powerful without being forceful, its streams of sound, emotion and influence fed by deeper waters still. Silva Vocat, the forest calls. Read our full review.

Join us tomorrow for entries 15-6!