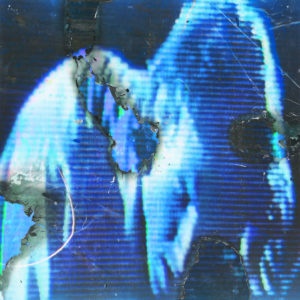 Buzz Kull
Fascination
Avant! Records
Marc Dwyer's Buzz Kull project has been steadily building steam over the last few years, and a new record on Avant! and a European tour which Dwyer is in the midst of as of this writing are doing a good job of placing the Australian-born producer in the midst of the current EBM and darkwave milieus. Fascination makes a strong play for attention on the last dancefloors of 2022 by combining just the right amount of melody to rubbery but high-def beats.
The resulting combination often ends up being far closer to the longer-established tradition of the past few decades of European electro than, say, Fleisch's approach to EBM or even the last few years of general darkwave; clubgoers of a certain vintage will likely have And One flashbacks while listening to the chiming leads of "Dancing With Machines". Casting back even further, the woody vibes of "Man On The Beat" feel half new beat, half synthpop from the early days of Mute. In short, Dwyer is doing a sharp job of marshaling sounds from a wide range of influences around some of the moment beats, but when it all comes together as on lead track "Rise From Your Grave", the provenance of the elements is secondary to the rush they deliver.
At times the combination of minimalist melody and slick production on Fascination can get a bit repetitive; by the time the title track rolls around on the flip side of the LP the sense that you've heard something fairly similar to its oscillating 16ths earlier on. But that's likely a function of how finely-tuned a project Buzz Kull is when it comes to the current state of dancefloors; in isolation each of the eight full length tracks here touch enough bases to work in just about any current dark club environment, and a bit of albumcraft trade-off is a deal most DJs would be happy to make.
We first caught wind of what Fascination would become when "Last In The Club" grabbed our attention way back in 2019. Much like that track's lonely protagonist, Dwyer's dedicated himself to the finer details of what is (and isn't) working in current clubs, but unlike him his near three-year trek hasn't ended in disappointment.