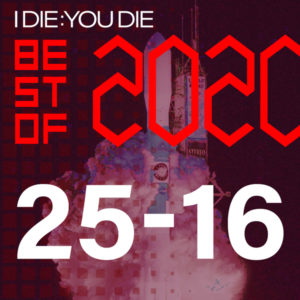 It seems impossible that this is our tenth kick at the Year End Top 25 can, and yet here we are, writing up the records that were with us through the unending year of hell that was 2020. While we wish we had something profound to share, some insight born from a decade of compiling and attempting to summarize the I Die: You Die vision of Our Thing, we're basically in the same place we always are around now, which is desperately trying to get all this stuff written up in a short time frame. If you're looking for a broader post-mortem for the year that was, tune into the podcast (on Friday this week) for some of our thoughts. But before we get there we need to get our list out into the world. So here it is for the 10th (but not final) time: I Die: You Die's Best of 2020!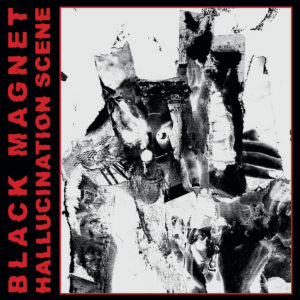 25. Black Magnet
Hallucination Scene
20 Buck Spin
We barely cover any industrial metal here at I Die: You Die for one simple reason: most of it isn't very good from the perspective of either of the composite genres. Hence the reason why Black Magnet's hypnotic, crushing debut Hallucination Scene hit us so hard this year. Combining alternately sludgy and hammering guitar riffs with deep mechanical grooves and a deeply cynical and bellicose attitude, James Hammontree invoked the power of scene progenitors like Godflesh and Fear Factory while exploring his personal vision for industrial metal in shockingly tight, varied and listenable package. Read our full review.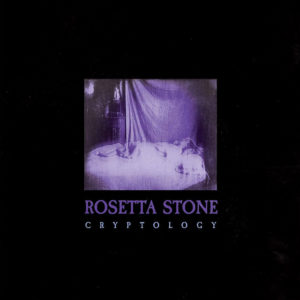 24. Rosetta Stone
Cryptology
Cleopatra
Porl King seemed to be facing a damned if he did, damned if he didn't dilemma in reactivating the beloved Rosetta Stone name. Had he completely eschewed the developments in his sound and songwriting made during the tenure of the miserylab project, it might be easy to write the idea off as an exercise in pure nostalgia. Had he tried to carry on where miserylab left off, he risked fossil goths kvetching about it "not being as good as the old stuff". On Cryptology, perhaps guided by Seems Like Forever's reworking of miserylab material under the RS aegis, he manages to walk a tightrope and dole out just enough of the old fog & drum machines sound while acknowledging, well, the last twenty years. To the record's benefit, that contemporization doesn't just mean a lean and slick paring down of the classic Rosetta Stone sound, but also addressing all of the forces and political shifts which have led to 2020 being the shitshow it was. To wit: Porl's been keeping up with the news, and any oldsters whinging about not getting An Eye For The Main Chance 2.0 would be well-advised to do the same while spinning Cryptology. Read our full review.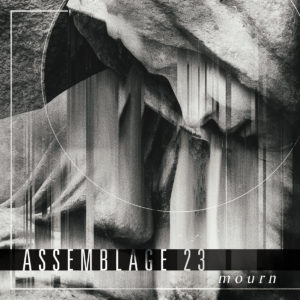 23. Assemblage 23
Mourn
Metropolis Records
One of the keys to Assemblage 23's enduring popularity in clubs and amongst listeners has always been Tom Shear's relatability as an artist. That's never been truer than with Mourn, a record inspired by an extremely difficult period of Shear's life rendered as music as catchy and danceable as it is forlorn and melancholy. Themes of mental health, toxic masculinity, anxiety and feelings of loss and betrayal are heavy no doubt, but Shear navigates with them with an openness that perfectly meshes with his trademark clean and buoyant production and songwriting. Mourn searches and ultimately finds hope amongst some very personal ruins. Listen to our commentary podcast.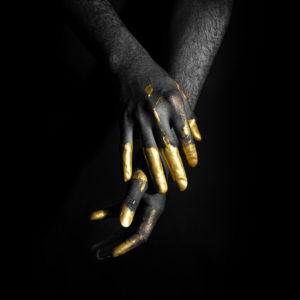 22. None Of Your Concern
Primer
self-released
We know precious little about masked Chicago duo None of Your Concern, although their 2020 debut Primer should give you a pretty distinct idea of who they are musically. NOYC work a wide-ranging but focused iteration of industrialized darkwave that is equal parts enigmatic and visceral; the woozy synths and rapidly sequenced kicks of "Club Kids" and the smooth and funky body music inspired "Cinnamon" have a tangibility that makes them easy to move to even as they maintain a charming mysteriousness. Primer is a record of boldness in execution, as notable for what it accomplishes as for the stylistic world it suggests. Read our full review.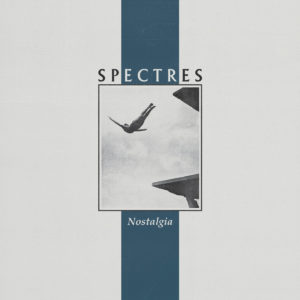 21. Spectres
Nostalgia
Artoffact
Spectres' transformation from street-wise deathrockers to dreamy peace-punk revivalists was something we in Vancouver were able to see happen by degrees, stretched out across dozens of shows with increasingly melodic presences, but Nostalgia crystalized all that for the broader audience Spectres have built over the past decade-plus. The New Order and Smiths-isms are overt, as the title perhaps indicates, but Nostalgia finds a way to bridge those influences with the band's own character, thanks in part to Brian Gustavson's ability to maintain his vocal charisma even when he's not belting it out. Factor in the band's tight, rolling cohesion and a surprisingly warm and live mix and Nostalgia served both its titular purpose and as a post-punk calling card sent across the world. Read our full review.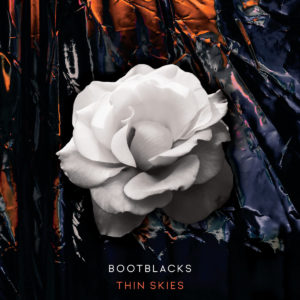 20. Bootblacks
Thin Skies
Artoffact
Thin Skies feels like the moment that everything's come into balance (or equilibrium or focus or syzygy or what have you) for NY's Bootblacks. No one of the songs or modes they indulge in across Thin Skies is completely removed from the influences and and styles they've worked with across their previous three records, but here, flipping between robotic new wave, cosmically austere post-punk, and pressurized disco, everything is outlined with sheen, depth, and wit. Aided by stellar and savvy production from Jason Corbett of sister act Actors, Thin Skies gives the band's rhythms, shimmering programming, and overall charisma plenty of time in the spotlight while still skimming along at an economical clip. Returning soon to a venue near you, Bootblacks have aligned the stars in their favour. Read our full review.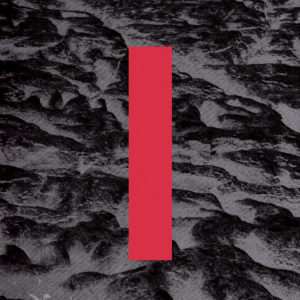 19. Linea Aspera
LP II
self-released
Linea Aspera were low-key one of the most influential dark electronic music acts of the last decade, their 2012 debut LP inspiring countless similarly minded minimal synth and darkwave acts through its mixture of heady textures and classic electronic pop charm. That their reunion record could be both an testament to Alison Lewis and Ryan Ambridge's creative chemistry while finding new inroads to a sound they had already made a definitive statement on is remarkable. And yet LP II does just that, uncovering pockets of kosmiche funk, equatorial disco and crystalline synthpop that feel so native to Linea Aspera that they barely register as innovations to their sound. A collection of compulsive and intoxicating songs, LP II is the sound of Linea Aspera affirming their young legend. Read our full review.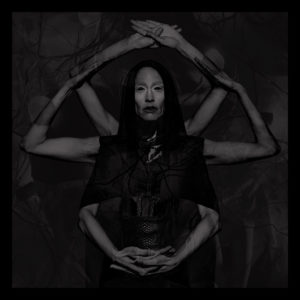 18. Bestial Mouths
RESSURECTEDINBLACK
RUNE & RUIN
The name RESSURECTEDINBLACK is something of a roadmap to Bestial Mouth's 2020 LP; a record that jettisons any remaining traces of the project's post-punk roots and births a new, potent and regal darkwave sound in the process. In many ways this was the coming out party for Lynette Cerezo: while the unnerving power of her voice has never been in question, it was under her direction (with the assistance of collaborators Brant Showers, Alex DeGroot and Balázs Képli) that the slithery, protean sound of of the LP took shape. Cerezo is Bestial Mouths, and her remarkable presence is reflected in every funereal pad, every grinding synth and every apocalyptic drum hit. Whether in sorrow, righteous anger or ghostly anguish Cerezo carries every note and every moment with a rare poise and zeal. It's an intoxicating effort with power and elegance commensurate with its dark majesty. Read our full review.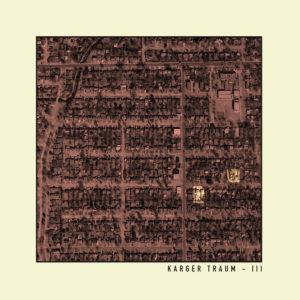 17. Karger Traum
III
DKA Records
Drawing a line between the earliest whispers of proto-EBM and its antecedents in Neue Deutsche Welle and even further back into Neu!-esque krautrock, Karger Traum took their Germanophilia to die n-te Potenz on III. Pulling off such convincing tribute via the analogue pulse and clatter of tunes like "Das Ende" and "Die Maschine" would be impressive enough coming from a couple of guys from Oklahama. But factor in just how much melody and colour Blake Lusk and Taylor McKenzie cross-hatch in amongst the spleen and difficulty of the record and you have something that doesn't just offer electronic experimentalism or historic exercise, but also catchy and winsome pop. By that measure alone III deserves praise for highlights like the quavering, minimal synthpop perfection of "Joocha" and the era-spanning "Spiegelbild" which would have been an absolute smash on any dancefloor in any country in any year…except 2020, of course. Read our full review.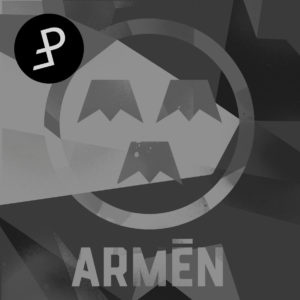 16. Pouppée Fabrikk
Armén
Alfa Matrix
"Let's fucking GO!" From that opening command bellowed in Henrik Nordvargr Bjorkk's gravel-throated roar, it's clear what the Pouppée Fabrikk program is. Hell, it's always been clear – pure, uncut, and utterly aggressive EBM (or Elektronisk Kroppsmusik to keep it appropriately Swedish). Though their reintroduction via 2013's The Dirt was a welcome one, Armén feels like the true return of one of the most beloved and influential EBM acts to the heights of their original powers. The official Gym Album Of The Year whilst we were all stuck working out at home, Armén proved to be compulsively listenable for all of the reasons it'd likely piss off your co-workers were it filtering out of your headphones – rock-solid and pummeling EBM rhythms smothered in just the right amount of grease, filth, and distortion. It's what an act like Pouppée Fabrikk was put on this earth to do, and no one did it better in 2020. Listen to our discussion of the record with Henrik Nordvargr Björkk.

That does it for today, folks! Tune in tomorrow for the next ten records on our list.