Thanks for all the well-wishes and get-well-soons folks, we are happy to report that the Senior Staff have largely recovered and will be hopefully able to check out the upcoming Nuovo Testamento/Ritual Veil/Spectres show here in Vancouver this week. We absolutely promise that this space will not wholly dedicated to reminders to mask up at shows and large social gatherings for the next six months, but given our recent experience we would like to reiterate the point here for everyone's sake. Shows are great, festivals are cool, we'd like to continue to have them and a little extra safety can help ensure that. On to this week's Tracks!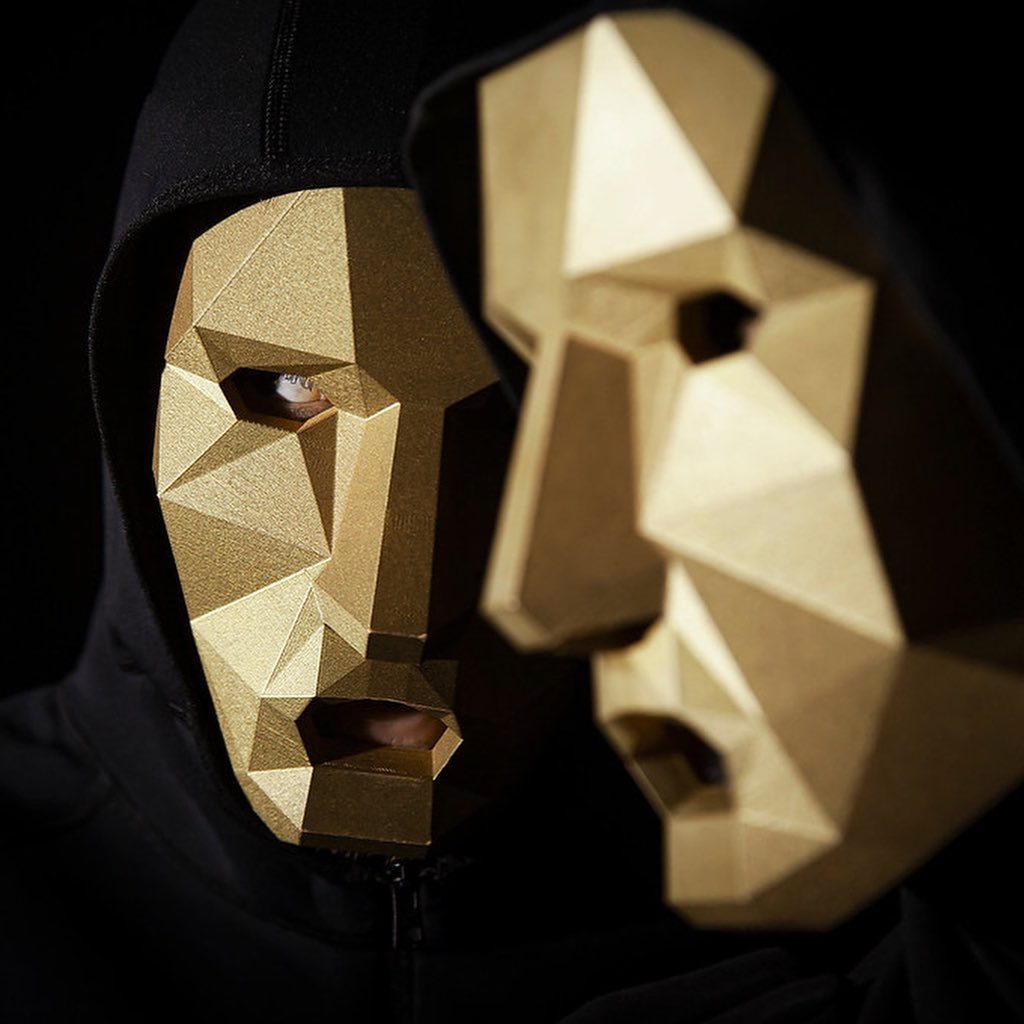 Sturm Café, "Hymne für die Ewigkeit"
After the sprawling and florid funk of last year's excellent Fernes Land, it's nice to hear Sweden's Sturm Café still hanging with what brought them to the dance: minimal melodic bangers which hybridize their roots approach to EBM with classic synthpop. "Hymne für die Ewigkeit" presages a record which won't be released until much later in 2022, but there's plenty of fun and bounce to be had here to keep you going until then.

NONE OF YOUR CONCERN, "HEXED"
You may recall we were quite high on the 2020 release Primerfrom Chicago's NONE OF YOUR CONCERN; the darkwave by way of modern club sounds (similar in some ways to Pixel Grip, also from Chicago) topped off by mysterious and artful presentation was very much something we were interested in more of. New EP SPECTRAL delivers on that, but with perhaps some more electro flavour in the mix, check out "HEXED" for a sampling, but each of the four tracks has plenty of club potential and the same edge and intrigue that drew us in at first blush.

Flint Glass, "The Blackness From The Stars"
2006's Nyarlathotep was our introduction to French ambient/electro project Flint Glass, and now after all those years Gwenn Trémorin is returning to the well of Lovecraftian influence with the forthcoming Azathoth LP. If we're taking Trémorin's commitment to paying tribute to the blind idiot god, we can perhaps look forward to the "maddening beating of vile drums and the thin monotonous whine of accursed flutes" alongside slick, rubbery grooves like this.

Pablo Bozzi, "Magnetisma"
2022 is shaping up to be the year of Pablo Bozzi: between multiple releases on labels like Pinkman and Dischi Autunno, and a slew of remixes for the likes of SDH and Rein & Djedjotronic, not to mention his frequent bootleg DJ edits, he's undeniably at the forefront of the emerging italo-body sound. While we only have the title track from the forthcoming Magnetisma to judge the EP by, we're guessing it works some of the same acid and NRG ideas into the mix as April's Street Reign, a record we liked a lot and would be happy to have another upbeat, DJ-friendly serving of.

Comfort Cure, "Rain on the Bar"
Comfort Cure's March EP CUTS THE LINE came to us via the excellent single "Dreaming Tarmac", an addictive bit of modern body music that speaks both to some current sounds in the American midwest and Detroit's very specific electronic music history. "Rain on the Bar" is very much in that same vein – you can hear a little classic electro in the bass and drums, worked into the EBM styled vocals to good effect. One to keep an eye on for sure.

Vlimmer, "Kronzeuge (Single Edit)"
Last year's Nebenkörper was an excellent point of entry for the prolific yet often obscurantist Vlimmer. While that record showcased Alexander Leonard Donat's talents for a claustrophobic, aggressive style of post-punk, this new single finds the project in its leftfield coldwave mode. Stick around for a German language rendition of "It's No Good" on the B-side.