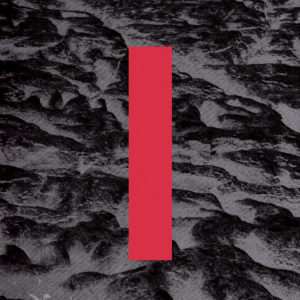 Linea Aspera
LP II
self-released
Absence makes the heart grow fonder, and that's surely been the case with Linea Aspera. Just a year after their first full-length, the cold/minimal wave duo split in 2013, and since then their early work has come to signify the bolder direction taken by darkwave and synth bands of all stripes in recent years. Their cult of appreciators has only grown more fervent since 2013: the announcement of Alison Lewis and Ryan Ambridge's reformation for live dates last year sent waves through the dark music world, and anticipation for LP II has been running high. But of course, the pair, especially Lewis under her Zanias handle, haven't been standing pat in the interim, and the intrigue of LP II was always going to be how Linea Aspera would reconcile their intervening work (if at all) with the band's original ethos. Much of LP II seems invested in reckoning with the earliest of the synth stylings the pair have always drawn upon – connoting the ur-sources of minimal wave and synthpop – and then adding their own gauzy sheen.
That 'originals revamped' approach serves Linea Aspera well, giving the listener clear and familiar inroads into most of the tracks here before beguiling them with subtler charms. The eerie narrative of isolation and exploitation which threads through "Redshift" has its roots in the most haunted and stripped-bare of early 80s bedroom synth, but the light extra brushes of programming add a disorienting, almost tropical haze to the nightmare. "Equilibrium" begins with thin, echoing drum programming which similarly suggests motorik NDW, but as it begins to flesh itself out with analog arpeggios and Zanias' vocals, listlessly daydreaming while dashing headlong into oblivion, its noble disco ambitions become apparent: "I Feel Love" by way of Creation Records.
The emotional weight and rawness through which Lewis' has earned her rep as one of (if not the) premiere vocalists in just about any 'wave' adjacent world you'd care to name is on display, most notably in bookending tracks "Solar Flare" and "Wave Function Collapse". As we discussed on the podcast a while back, those heady and heavy themes were present in Linea Aspera's work from the get go, but here Lewis is bringing back just a hint of the primordial vocal paroxysms she brought to Into The All. Bending the last notes as she sings "I know what you're capable of / I saw it on the shores of Ithaca" on "Solar Flare", it's impossible to tell what act of depravity, bravery, or both (the slaying of Penelope's suitors seen from Telemachus' perspective?) is being referenced, but its gravity is undeniable.
The sounds which Linea Aspera work with have always benefited from implication rather than indulgence. Lewis and Ambridge are more seasoned here, and bring plenty of new tricks and sounds to a now forty year old template, but they never give the game away. Recommended.