And with this post, our year of written coverage at I Die: You Die comes to a close. It's a varied list of records that have made our Top 25 (check out entries 25-16 and 15-6 if you haven't already), and as always we're keen to get your thoughts on the best music of the year, either in the comments below or on the usual social media channels through which we'll be sending this. We'll be back tomorrow with an episode of We Have A Technical which'll be discussing the list in some broad strokes, as well as name-dropping some honorable mentions. Without further ado, here are our top five records of the year.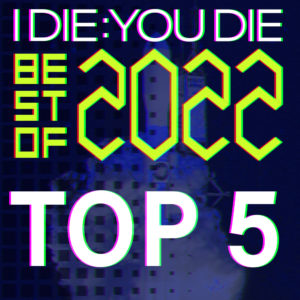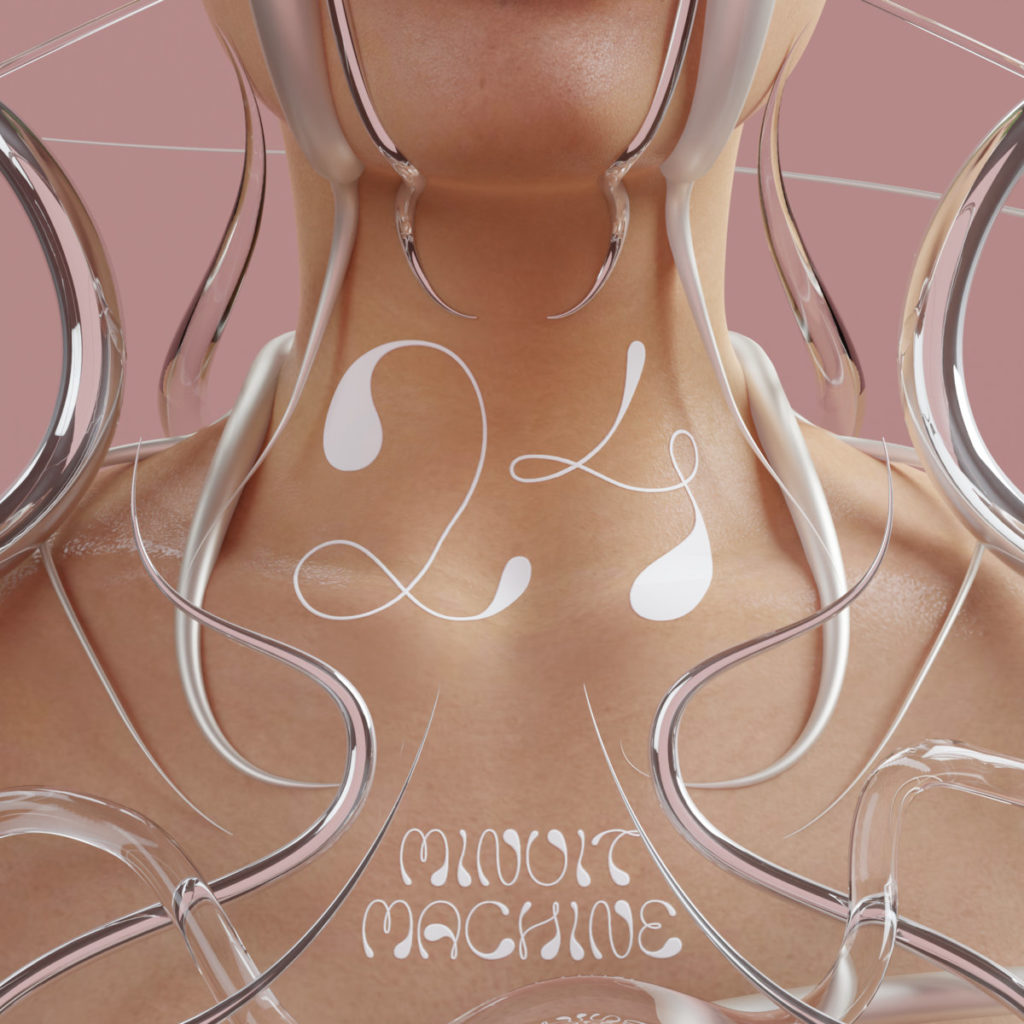 5. Minuit Machine 
24
Synth Religion
French duo Minuit Machine's incredibly fraught 2022 is reflected in the character of the exceptional 24. Producer and  instrumentalist Hélène de Thoury's struggles with long covid symptoms culminating in her retirement from live performance with vocalist Amandine Stioui may not directly inform the album's body music inflected darkwave sound, but the incredibly tense and claustrophobic feeling conveyed on songs like "Lion in a Cage" and "Contradictions" suggest a band dancing on the edge of calamity. Channeling adversity into artistry seems to be the move here, and it's how that tension plays out against Minuit Machine's trademark icy ennui (inherited from their minimal wave origins) that give the album traction; "Pressure"'s filtered bass and thudding kick suggesting a heart racing panic beneath a placid surface, while "So Hard" invokes nothing so much as the deep frustration and sublimated anger that stem from heartache. The irony is that Minuit Machine's most triumphant moment as a recording entity is an album that sounds like a lost battle that they can't stop fighting. That does nothing to dull its power, its relatability or ultimately its cleansing surrender. This is the sound of giving a damn in spite of yourself, and of finding some seed of catharsis in embracing turmoil. Read our full review.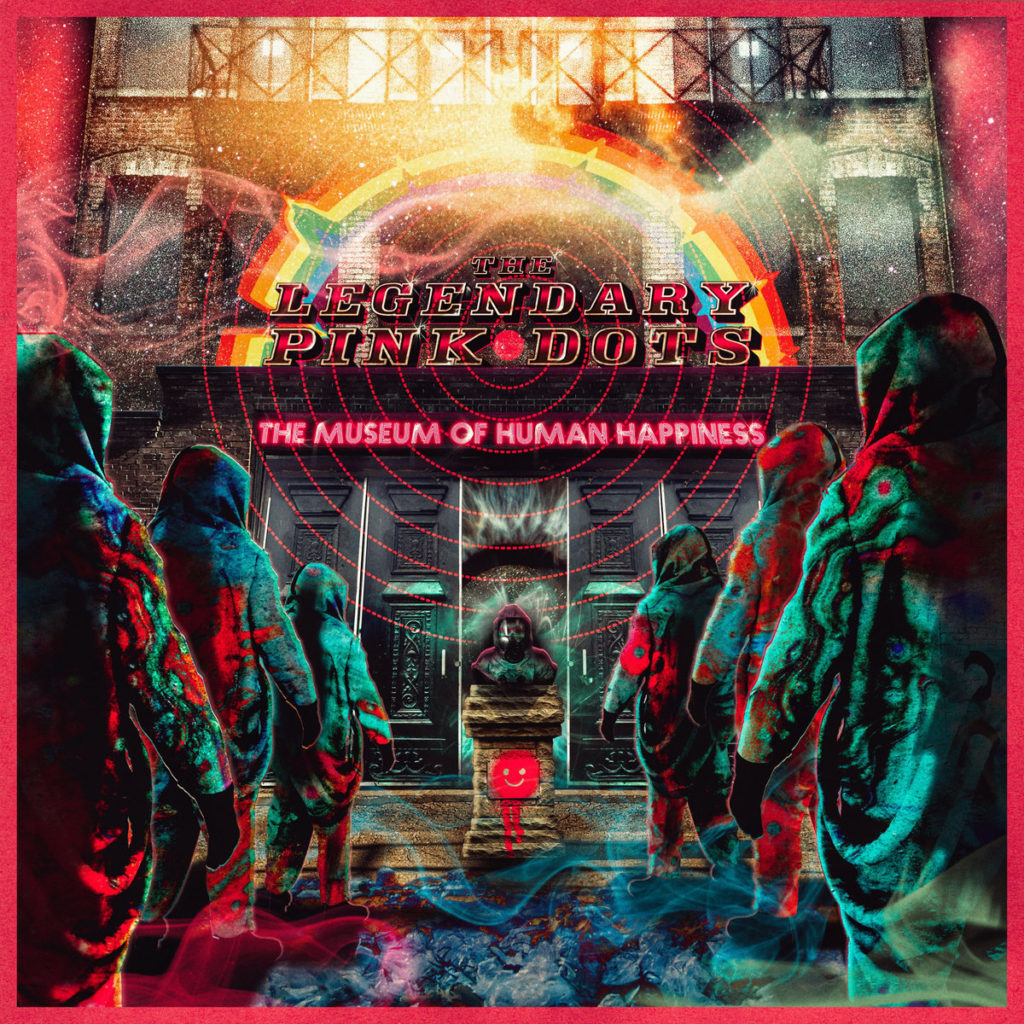 4. The Legendary Pink Dots
The Museum of Human Happiness
Metropolis Records
A new record by a band as storied as The Legendary Pink Dots, let alone one with a discography half as daedal, can only be judged in comparison to other work by the same group. Whatever external influences with which one might have wanted to tag the Dutch/English act earlier in their forty-two year career have long since been sublimated into the dark, beautiful, and frailly human cosmos Edward Ka-Spel, The Silverman, and their fellow psychonauts have created. And within that cosmos, The Museum Of Human Happiness has passed through the black hole of lockdown and emerged a singularly gorgeous star. The record tempers the minimalist melancholy of their last decade of work with some callbacks to the high-psychedelia of their 90s work, has Ka-Spel lending his cutting, witty insight to our chaotic zeitgeist, and features hands-down some of the most melodic, trippy, and gorgeous compositions the group have ever laid to tape. More than just a reminder of what first drew us into their genre transversing orbit so many years ago, The Museum of Human Happiness showcases some of the wisest and most considerate of sages in the underground at their most artful, their most ambitious, their most essential. Read our full review.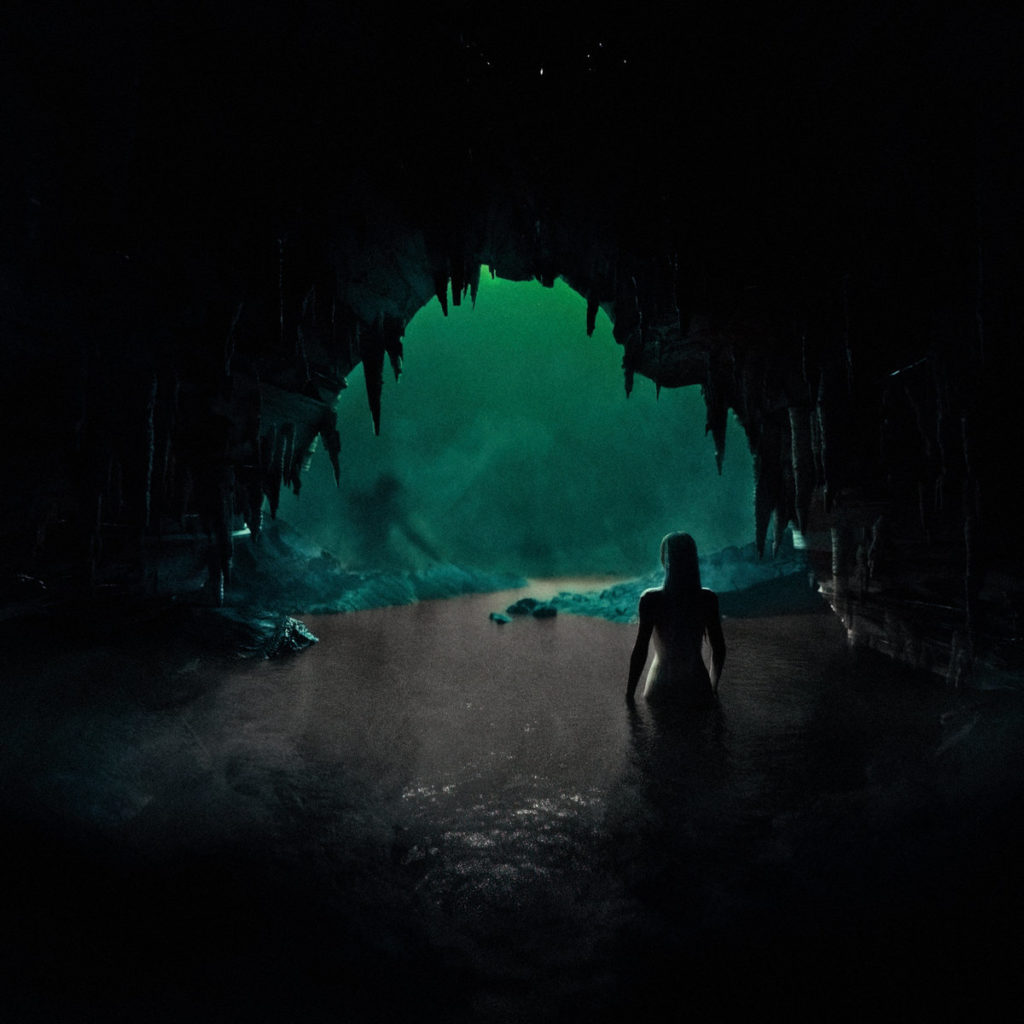 3. Spike Hellis  
self-titled
self-released
We caught word that Spike Hellis was something special well before we heard their self-titled debut, with early reports suggesting some kind of two-headed mutant body act raised on electroshock and warped-to-shit cassette dubs. That turned out to be accurate, although it vaguely undersells the Los Angeles duo's potency, and how their stripped to the sinew minimalism is coloured by pervasive unease and pulsing rancor. The echoes of classic EBM aren't hard to pin down on the chopped up vocal samples and rounded basslines of songs like "Slices" and "Control (Rage)", although there's something far more primal and subterranean at play in the band's funk-by-force rhythm programming. How you make the journey from the awkward stop-start of "Flight" (a song that features the year's unlikely best singalong line "TRY HYPNOTHERAPY") to the detuned tropicalia of "Help" is up to you: Spike Hellis don't seem especially concerned with providing a map. Every time you think you have them pinned down ("Oh they're like Severed Heads if you fed them nothing but dexedrine and a VHS of Repo Man") they combo-break and you're trying to figure out how you got lost between the beats and voices of the sedate "Teardrops (Kisses)", or are being buffeted by drums from all sides on the turbulent "Cause of Death". It's a hell of a debut record, one that invites you to tune in and get tuned up. Read our full review.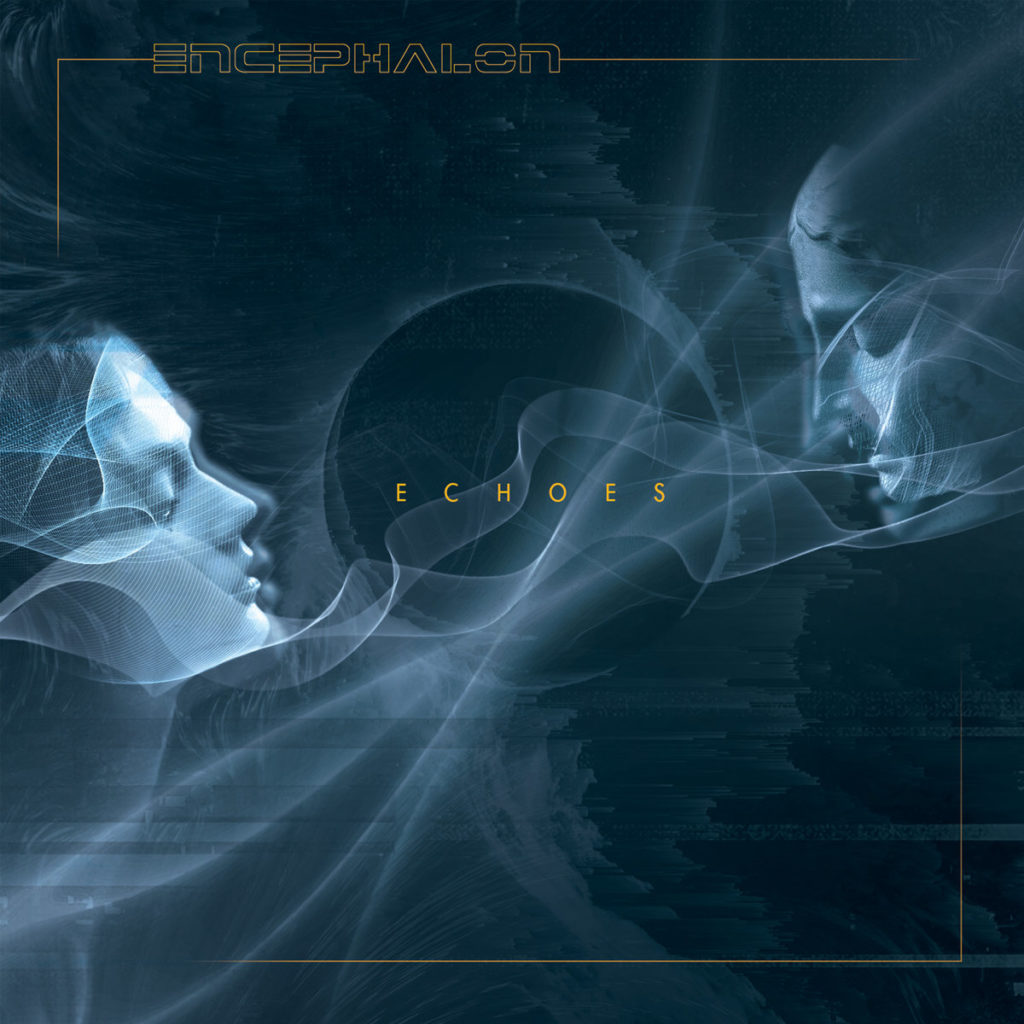 2. Encephalon
Echoes
Artoffact Records
Having spent the past decade-plus revitalizing electro-industrial (and bringing glory in that field back home to Canada) and raising the standard for what could be expected on industrial dancefloors, Ottawa's Encephalon were deserving of a look back in 2022. But while Echoes ably serves as a reminder of the wide range of structures and influences Matt Ghostorm and Alis Device wove into the fabric of their preceding three LPs, it also gave them the opportunity to dive once again into high-concept science fiction, this time exploring concepts of the eternal return and rebooting simulations. And hell, if any band would be capable of speedrunning the evolution of club-minded industrial without a single mistimed jump that band remains Encephalon, as shown by the range between the candy-pink electropop hooks of "Someone Else's Dream" and the belligerent orchestral aggression of the closing title track. No other band is capable of giving us that dopamine hit of dancefloor electronics while drawing so deeply from the most grand and baroque of rock and pop traditions and giving our minds plenty to muse over. Twelve years ago when I Die: You Die was founded, Encephalon almost single-handedly gave us hope for the future of industrial, and they continue to pay back that faith with interest on Echoes. Read our full review.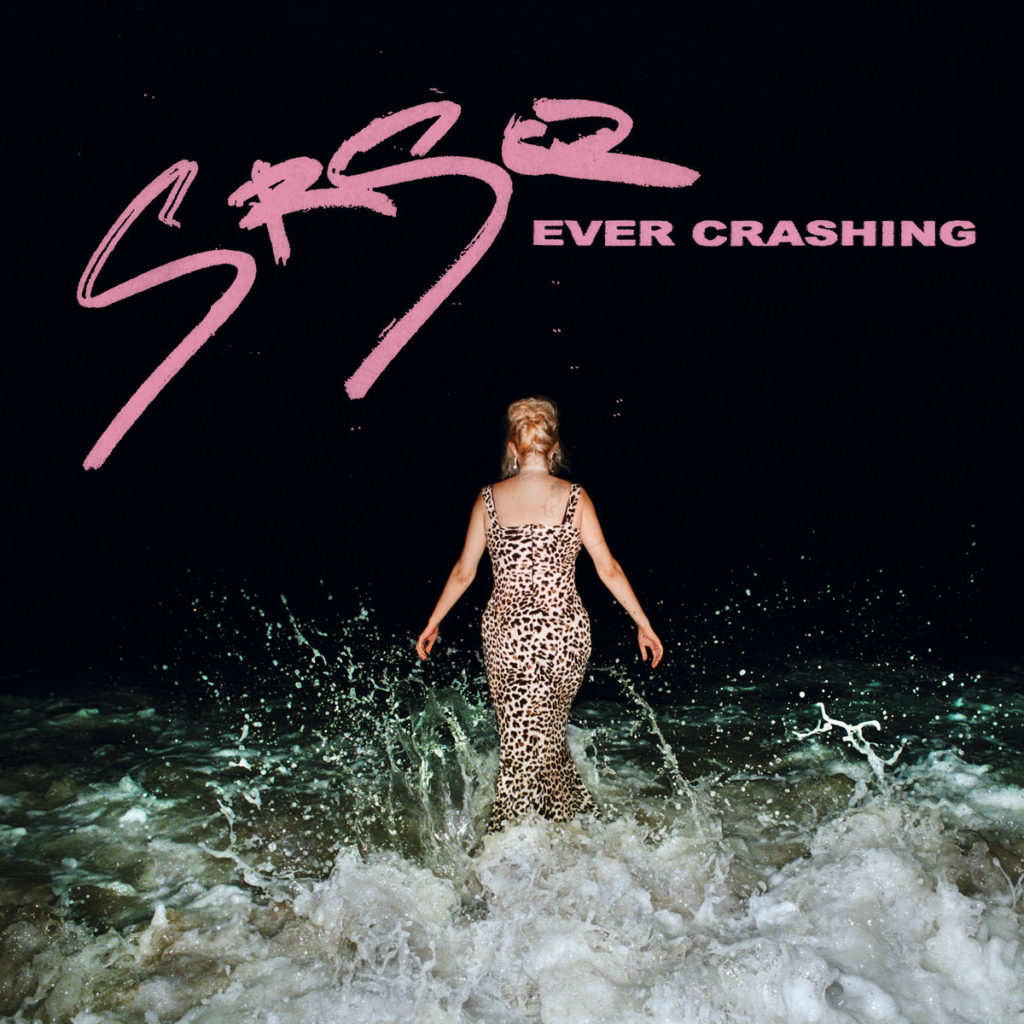 1. SRSQ
Ever Crashing
Dais Records
Knowing how to talk about Kennedy Ashlyn's sophomore LP as SRSQ is difficult; its intensely personal and unwavering dedication to intimacy and unfiltered emotion is so intoxicating that it defies easy summary and pithy analysis. It just feels wrong to try to explain something the listener needs to feel for themselves. But then again, that sort of grasping at the ungraspable is central to Ever Crashing's tour through life's feelings of weightless joy and crushing disappointment. 
Musically Ashlyn has built out the dreamy echoes of darkwave inherited from her time in Them Are Us Too, working in collaboration with producer Chris Coady (Beach House, Slowdive) to create a sensuous and fully rendered sound in the vein of classic 4AD or Creation Records. It's a perfect canvas of flowing synths and fuzzy guitars, serving the sensual lovebuzz of "Saved for the Summer", the torchy uplift of "Abyss" and the yearning search for some kind of transcendent truth of "Fear" equally well. Production this luxurious and plush doesn't usually read as efficient, but perfectly fits an album that embraces the beauty and absurdity of human experience, never at odds with Kennedy's towering presence. 
Both in terms of her charisma and the pure sonic force of her voice, Ashlyn has never had a stronger or more affecting showing than Ever Crashing. Another vocalist might have been overshadowed by the massive harmonic cathedrals of the title track's arrangement, shaped by nostalgia for the most lush of 90s alternative rock as much as the project's roots in dream pop and darkwave, but that's never a concern here. Time and again she rises above the record's beautiful cacophony with clarion power, testifying the truth of her own pain, joy, and life to God, herself, or anyone who might be within a five-mile radius of the Hypercolor™ miracle of Ever Crashing.
Careening from grief to ecstasy to heartache to rebirth, Ever Crashing by turns destroyed and exhilarated us as we returned to it time and again, and we're happy to have it stand as our favourite record of the year.
That's it for us. We hope you tune into the podcast tomorrow and enjoy the remainder of the year!