And the hits keep coming, with entries 15 through 6 of our Top 25 countdown. We covered the bases in our intro yesterday , but for those of you who have been reading us for years know that this is usually a meaty part of the list, with a lot of albums and artists that have been personal favourites of the Senior Staff and our readers and listeners alike. This year was particularly easy for putting all this stuff together, with the prickly arguments that have characterized getting our Year End settled replaced by easy, congenial agreement. Are we getting older, or is the music that good? Definitely the latter.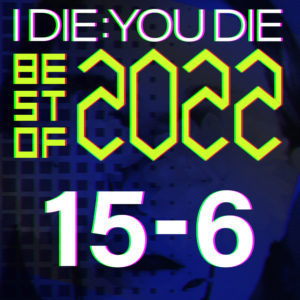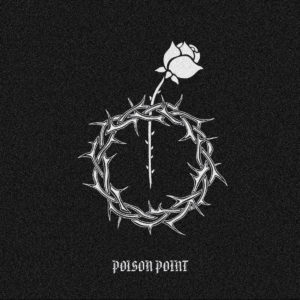 15. Poison Point
Poisoned Gloves
self-released
Staying very busy with his IV Horsemen and Aleister Blake projects, Timothee Gainet could have been forgiven for keeping his work as Poison Point in a holding pattern, but Poisoned Gloves marked a radical change for the project. Toning down the body music quotient and amplifying elements of minimal wave and even synthpop, it's a record which finds its home on progressively-minded darkwave dancefloors. While less aggressive than its predecessors, Poisoned Gloves doesn't deliver melodies at the cost of atmosphere; note the ghostly uncanniness which acts as undertow beneath the singsong beat of "Fallen Hearts". Read our full review.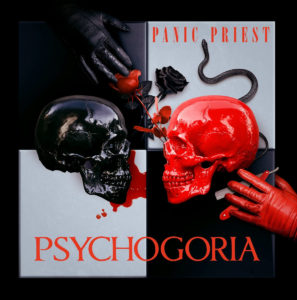 14. Panic Priest
Psychogoria
Negative Gain Productions/Midnight Mannequin
If Jack Armando's preceding LP as Panic Priest Second Seduction was an exploration of the ins and outs of urban isolation and anxiety, follow-up Psychogoria is its wilder, more unemcumbered reflection, rendered through the same lens of modern darkwave and good old-fashioned goth rock. Revisiting many of the same themes Armando has touched on in the past – nightlife, sex, the dangers of intimacy – with more bravado and tossing in some camp horror aesthetics for good measure, the LP revels more than it mopes, charging forward with big guitar-driven anthems ("Sanctified", "When Daylight Disappears"), and keen dancefloor bids (the title track, a rollicking cover of italo classic "Self Control"). Panic Priest dares to celebrate the *gasp* fun side of the gloomy lifestyle. Read our full review.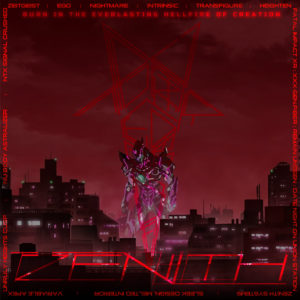 13. Night Terrors
Zenith
Collapsed Structures
It took a while for Chrome Corpse to release the record you knew they were capable of, and now their sister band and fellow spawn of the Vertex clinic tanks have done for electro-industrial what CC did for EBM a couple of years back. Zenith is exactly the sort of slithering biomechanical chimera you'd want from a gang of feral children raised by anime and FLA tapes, pumping fresh, sugar-spiked blood through classic, hard-hitting programming styles. For all of its chaos, though, Zenith manages to give us the clearest and most unified sense of who Night Terrors are amidst the cyclone of shredded circuit boards and densely cut beats. Read our full review.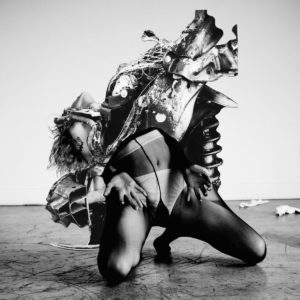 12. Black Magnet
Body Prophecy
20 Buck Spin
Industrial metal is a genre we've (fairly or not) come to associate with turgid and overly long songs and albums. In addition to being one of the tightest and punchiest records to see release this year, the second LP from Oklahoma's Black Magnet feels like a ground-up reimagining of the crossover between extreme metal and industrial. Built upon rhythmic programming that owes more to power noise or the first wave of industrial music than industrial metal's 90s flirtation with the mainstream, Body Prophecy boils the style down to its most punishing and inhuman core, and wrests metal from years of formalism and genre study, devolving it back to its primal state as a gibbering beast. Few records were as mean this year, or as welcome. Read our full review.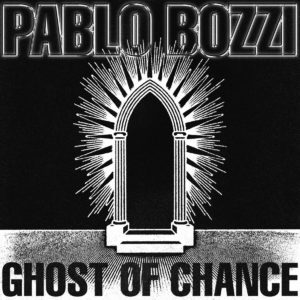 11. Pablo Bozzi
Ghost of Chance
Dischi Autunno
No producer we follow on I Die: You Die had a year like Pablo Bozzi in 2022. Along with a steady stream of singles, edits and releases from his many collaborative projects, the Berlin-based artist released a clutch of murderous EPs under his own name, with January's Ghost of Chance crystallizing the italo-body sound to kick off the year. It's no surprise that Bozzi knows his way around a dancefloor cut, but his adeptness at wedding the sumptuous continental aesthetic of classic italo disco and hard-hitting EBM is what kept cuts like "GoldenEye", "Night Voices" and "Vanishing Paradise" in tastemaker DJ playlists, and pumping out of club speakers for the last 12 months. Read our full review.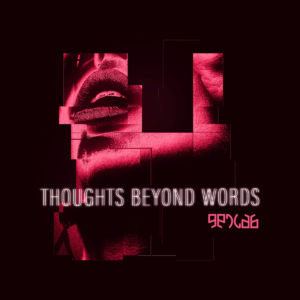 10. genCAB
Thoughts Beyond Words
Negative Gain Productions
One of the best comeback stories of 2022 was the return to LP of David Dutton's genCAB, fully breaking a 14 year stretch of intermittent hiatus for the cult industrial project. Dutton was one of the first acts to really lean into hybridizing industrial with hooky rock songwriting in the way we now loosely think of as "industrial pop" back in the late 2000s, and with Thoughts Beyond Words he showed not only a growth in his lush and intricate production style, but in his songwriting, delivering hooks, big emotional choruses and a gross of deeply catchy songs. The result was a record rendered in detail and delivered with a sincerity commensurate with its personal subject matter. Read our full review.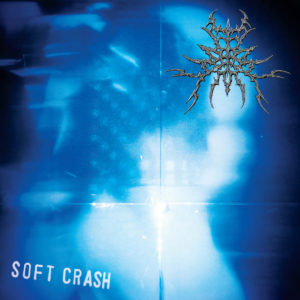 9. Soft Crash
Your Last Everything
BITE
Between Pablo Bozzi's full-court Italo body music press in 2022 and Hayden Payne's long-held position in the upper echelon of TBM, the nostalgic and at times downright tasteful homage to classic techno and related genres the pair offered up in Your Last Everything was an unexpected but welcome change of pace. Marshalling acid, IDM, new beat, and plenty of other sounds into a slick cyberpunk formation, Soft Crash's first LP smoothly brought the styles which likely first drew Bozzi and Payne into the broader techno world together into an updated and compelling package. Spacious, chilly, and immaculately paced, no other record this year did more to re-enliven the future of the ongoing techno/body music crossover. Read our full review.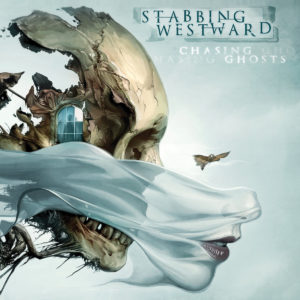 8. Stabbing Westward
Chasing Ghosts
COP Intl
If there was a time when it was unfashionable to profess a love for Stabbing Westward, Chasing Ghosts should finally put it to rest. Their first LP since reforming as a live and recording entity, it maintains the sharp, radio-friendly production of their 90s heyday (courtesy of longtime associate John Fryer), and has songs that stand shoulder-to-shoulder with any of their crossover singles. Even that feels like burying the lede somewhat; the story here is that Stabbing Westward were always great at what they did, and from their programming, songwriting and Christopher Hall's vocal delivery, they haven't lost a single step. Skeptics step aside, the rest of us will be blasting "Ghost", "I Am Nothing" or "Cold" for the thousandth time since we first heard them. Read our full review.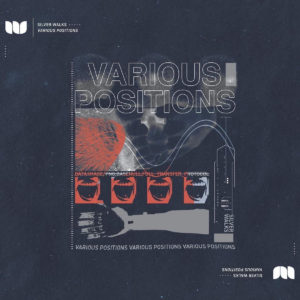 7. Silver Walks
Various Positions
Distortion Productions
A varied feast which deftly moves between European and North American traditions of post-industrial, Silver Walks' breakthrough brought something for everyone to the table in 2022. You could point to the range of guest vocalists sole core member Daniel McCullough tapped for Various Positions (ranging from Eva X to Marc Heal) as a reason for its flexibility, or the instrumentation jumps from industrial's earliest experimentation with rhythmic sampling to far more recent blends with general alternative rock. But it's ultimately the impassioned strength of its songs which kept it in our speakers this year, with the driving lament of "In Consequence" and the digitized chamber rock of "Rose In A Blood Red Field" offering up some new subtle charm each time they passed our way. Read our full review.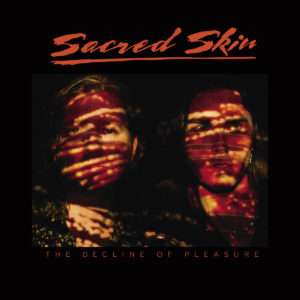 6. Sacred Skin
The Decline of Pleasure
Synthicide
There's a reason it seems easiest to describe Los Angeles duo Sacred Skin's The Decline of Pleasure in cinematic terms; the band has yet to release a track that didn't have big Eighties closing credits energy to it. Sonic markers of new wave and new romantic music cheapened by generic synthwave in recent years are ably reclaimed by pure strength of songcraft, with vintage synths, soaring guitar solos, orch hits and shakuhachi all deployed in service of making tunes sound their glossiest and most charming. A soundtrack for hot city nights, neon-lit driving montages and smoky love scenes alike, Sacred Skin have you covered in style. Read our full review.


Check out entries 25-16 if you haven't already, and come back tomorrow for our Top 5!