Hey gang! So the big news from the weekend was, as discussed on last week's podcast, the Gary Numan show here in Vancouver. Alex and I were lucky (or nerdy) enough to score VIP passes, meaning that we got to be in the venue for a three song soundcheck, and hang out with Gary and about ten other die-hards for an hour before the show. Gary was gracious, down-to earth, and very chill and giving with his time, despite being hung up at the border for four hours. After nabbing some photos and autographs, we were up front and center for the show, which was jam-packed full of recent material, which was just fine by us: the Dead Son Rising material sounded huge and sharp, and Gary was rocking the fuck out for the duration. It was a great show in a very intimate venue, and well made up for Numan's fifteen year absence from our burg. Let's get to this week's tunes!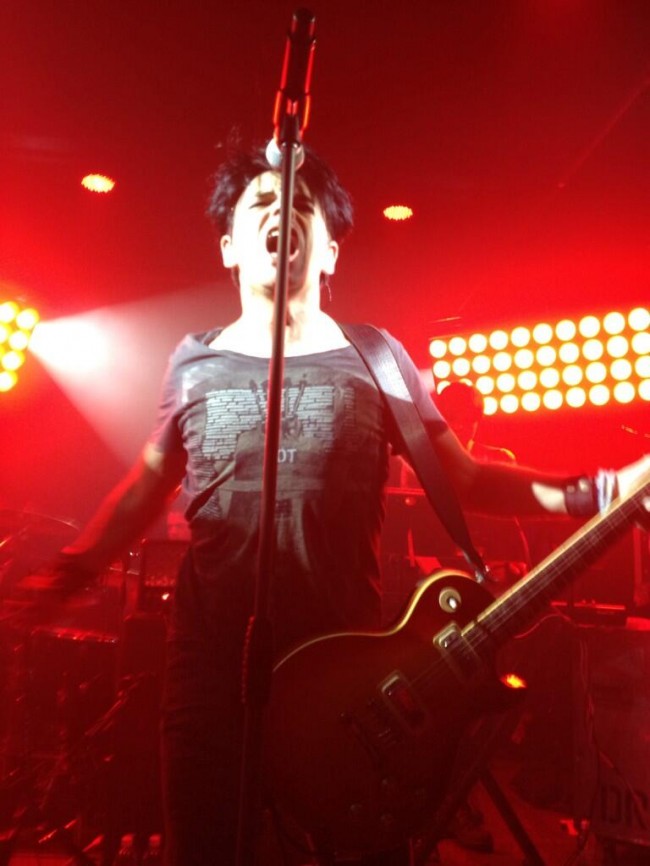 V.O.W.S, "101"
Out of the ashes of //TENSE// comes V.O.W.S, Robert Lane's new project with wife Jessy of Jewels Of The Nile and the late, great Subtonix. This first proper studio track feels just a teensy bit smoother than //TENSE//; a splash of curacao or some other tropical indulgence being added to the flesh-and-circuitry cocktail of Lane's existing body of work.

Architect, "Neverending (Instrumental)"
Pre-release buzz around Mine, Daniel Myer's latest opus, is getting pretty heavy, with more than a couple of reliable sources telling us that it could be his best album to date. This instrumental take is the first taste of the LP we've been able to hear, and it is nothing if not super-promising. Turning his eye to the brand of deep, spacey IDM the likes of Access To Arasaka and Comaduster have been working in, Myer whips up a galaxy of interweaving sound in the blink of an eye.

SØLVE, "svovel"
Word is that ∆AIMON are nearing completion of their followup to Flatliner, but in the meantime Brant Showers has just unveiled SØLVE, an instrumental side-project, with a three-track digital release. Taking the dark ambient side of ∆AIMON and expanding on it, there's a neat mix of those and some neo-classical elements in these deep, earthy cuts.

Cat Rapes Dog, "Vote!"
Okay, now I'm confused: all of the pre-release talk surrounding Life Was Sweet suggested that we were getting the metal-heavy incarnation of the old-time Swedish act on their reunion album, but this is all synth toms and sequencers: very much the classic EBM version of the band which cemented its reputation nearly thirty years back. The high-end is redlining, but I suppose that's part of the charm, innit?

Nova Spire, "Teleporta"
A recent track by an Ottawa producer we're only properly checking out now. Juan O did a cool remix of one of our preferred deep cuts by Encephalon we featured in this column a while back, and it sounds as though he's looking to up his profile with a couple of forthcoming releases. I'm liking how the wormy bass slides around the drum breaks on this sample-heavy cut.