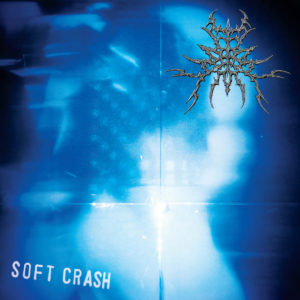 Soft Crash
Your Last Everything
BITE
To speak of 2022 as a breakout year for Pablo Bozzi isn't quite fair; between his work as half of both Imperial Black Unit and Infravision, not to mention a number of solo releases, Bozzi's been a name anyone with a discerning eye for body music should have been tracking for a while. The first LP from the Soft Crash project, though, in which Bozzi is splitting duties with Hayden Payne, AKA long-established techno body music maven and BITE head Phase Fatale, comes on the heels of a pair of killer 2022 EPs which have established Bozzi's signature italo-EBM sound. But Your Last Everything brings with it charms and influences much more subtle than might be expected.
Given Payne's reputation for punishing and hard-hitting TBM and Bozzi's flashy melodies, Your Last Everything's almost demure approach to throwback techno sounds might take some listeners by surprise at first. But by not opting to blow headphones out with pure aggression, the seductive smoothness of each of Your Last Everything's eight tracks is given free reign. The echoing bass stabs which flutter up and down the syncopated beat of opening cut "Breaking The Ice" while acidic tweaks and piano flourishes buttress the track don't go for the jugular, but rather slowly work their way through the back of the brain and along the hips.
Matching the duo's embracing of a wide range of techno-adjacent sounds and eras (the PR copy's not wrong when it namechecks electro, Hi-NRG, and IDM) is its shimmering cyberpunk ethos, which has as much in common with, say, FSOL as any post-industrial act you'd care to name. The heady "Count To Zero", which ends up retro-engineering millennial futurepop with its combination of dark trance rhythms and icy melodies, is a nice demonstration of just how colourful Payne and Bozzi's futures past are.
2020's Spritzkrieg EP was a solid proof of concept in terms of Bozzi and Payne's styles meshing, but by dialing down that release's on the nose sound, Your Last Everything ends up functioning far better as an LP than most efforts in this general milieu which go beyond standard 12″ lengths. An elegant and classy investigation of sounds and styles which finds two of modern techno body music's best taking a softer approach. Recommended.