Hey friends, welcome to one of the last Tracks posts of the first half of 2022! That's right, we've almost reached the point 5 point of the year, which naturally raises the question of what standout songs and releases have been released thus far, and what more do we have to look forward to. Well, you can take a quick perusal of our review section for thoughts on all manner of albums from Our Thing, and these here Tracks posts often serve as a good guide as to what individual songs have been most impactful. You probably already knew that, but just in case you're parachuting in today for the first time have a look at the last six months for a quick refresher on 2022 from our standpoint.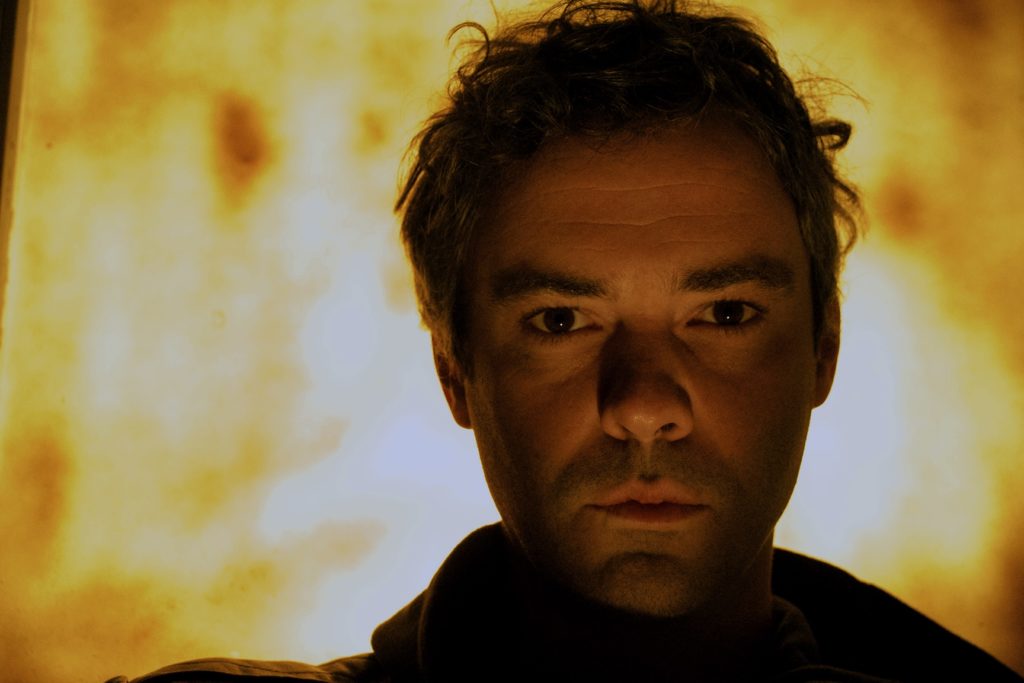 Run Level Zero, "Bring Me Home"
There was more than a decade between Swaerm, the most recent LP from Swedish electro-industrialists Run Level Zero and their previous record, and given that we hadn't expected to hear from them again so soon. New track "Bring Me Home" is a pleasant surprise, then, both in its sudden appearance as well as how it recontextualizes the familiar toolkit of electro sounds we've heard RLZ put to Vancouver-styled use over the years. This sort of downtempo and contemplative track is not at all what we might have expected, but it's a welcome surprise.

Antigen Shift, "Lest You Be Witches"
Speaking of unexpected returns, we knew that Ottawa duo Antigen Shift had been starting to gig again here and there over the past few years, but we'd heard nothing about new material until the Talk EP popped up on Bandcamp this past weekend. The first new work from Nick Thériault and Jairus Khan since 2014's Brotherhood, tracks like this feel both like a throwback to the turn of the millennium technoid/rhythmic noise traditions from which the project was originally forged, but with a good amount of influence from synth (and possibly post-rock?) styles well outside of industrial.

The Soft Moon, "Him feat. fish narc"
When we first started following The Soft Moon, the project felt-considerably different than it does today; at the time the largely instrumental act relied heavily on long, circular arrangements that had a hypnotic and urgent quality to them by virtue of their inevitability. Since the Luis Vasquez has emerged as more of a personality in the band's work, their sound has changed to a more charged and volatile brand of electronic post-punk, still as fraught but far closer to the edge with each successive release. "Him" is the first taste of new LP Exister and keeps up with that trend; there's just something invigorating and jaw-clenching in its tense arrangement of bass and vocals.

Front Line Assembly, "Purge (Black Asteroid mix)"
If we're being honest, we weren't that taken with the recently released FLA and Black Asteroid collab "Methane Rain", it just felt a touch flat given the chops of the folks involved. Much better is this BA remix of Frontline's "Purge", one of the better tracks from last year's Mechanical Soul; Bryan Black taps right into the song's EBM roots and adds some oomph for the modern dancefloor. A solid cut for your body or techno-body flavoured DJ set.

Black Magnet, "Floating in Nothing"
2020's Hallucination Scene from Black Magnet was that rare industrial metal release that made us reconsider our prejudice against the subgenre. A lot of that came from Justin Hammontree's canny ability to keep the industrial aspects of his compositions in balance with the chugging and churning guitars. We're getting the same feeling from "Floating in Nothing", the first cut to be released from the forthcoming Body Prophecy; synthetic textures and percussion are aligned with thrashing and swirling guitars that convey murk and menace with disintegrating into shapeless noise. One to keep an eye on when the LP drops.

Randolph & Mortimer vs ROÜGE, "Sermon Three (David Carretta Remix)"
Two years after their collaborative EP Union Of The Faithful brought them in sync with a host of producers from across the techno and body music spectra, Randolph & Mortimer are bringing even more cooks into the kitchen by having each of those collaborative tracks mixed by outside producers. You can try to crunch the equation of the canny EBM of R&M in tandem with ROÜGE's accidentally aggrotech techno being remixed through the Italo/electro lens of David Caretta, but we'd suggest putting down the slide rule and just let this one take over the party.