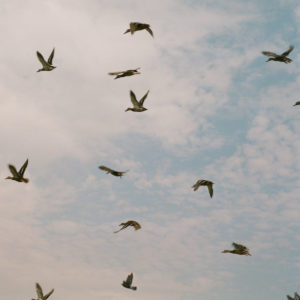 Cold Showers
Strength in Numbers
Dais Records
The press materials accompanying the new EP from Los Angeles' Cold Showers make a point of drawing the line between their pensive indie-dance and the baggy era of Manchester music, where post-punk gave way to chilled out psychedelia and ecstasy-fueled dancefloors. It's an appropriate comparison to make, the 5 tracks present on Strength in Numbers maintain the same knack for pensive and longing that made their 2019 LP Motionless so compulsively listenable, but with the electronics and grooves given more prominence behind Jonathan Wells' wistful vocals. Opener "How Do You Know This is Love" makes the most of a guest appearance by now venerable internet hip-hop personality Lil' B (!!), who solemnly intones a monologue about love over a dusty funky drummer breakbeat, chorused-up bass and washes of noisy guitar flow by languidly. The following tracks "Lock and Key" and "Sliver" spike that formula with their own unique touches – the former with switch-ups between angular and funky chick-a-chick guitar work and the latter with its greater emphasis on electronic rhythm programming and more intensely dour outlook. It's the penultimate track "Nighttime" that feels most impactful; there's something about the chanted gang vocals, fuzzy bass guitar and synth-orchestration that rises up behind it all to set the stage for waves of guitar squall. It's a big uncharacteristic for the band, but speaks to some more dramatic ambitions hidden behind the laidback melancholy that marks the EP.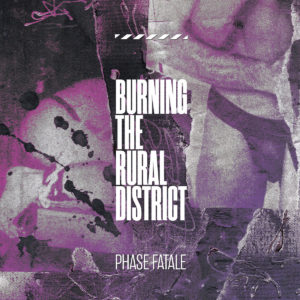 Phase Fatale
Burning The Rural District
Hospital Productions
NY-to-Berlin transplant Hayden Payne has been at it as Phase Fatale since well before the idea of TBM blew up with long-time rivetheads, let alone the broader mainstream audience who've managed to turn Berghain (where Payne's held a residency for years) into late-night talk show fodder. Despite his comparative youth, you get the sense that the surface ebbs and flows of such trends don't really impinge upon Phase Fatale's interests and aesthetics, which have drawn upon 80s industrial sounds from the get-go. Payne's commented that new LP Burning The Rural District is a response to experiences with homophobia in Tbilisi (where he also holds a residency), though such a subtle but off-putting theme will likely be difficult for outside listeners to ferret out across the LP's eight tracks of engaging and flowing beats. More than ever, Payne's productions feel as though they're eschewing traditional markers of aggression and intensity here. The fluid and groove-driven programming of "White Line Nightmare" and "Autoworship" feel more shaped by the likes of Lassigue Bendthaus than they do any of the current forerunners of TBM extremity. Factor in some classic spacey IDM/breaks in "Hazer" and you have a record that feels like an organic and well-thought out result of longstanding influence rather than fleeting trends.