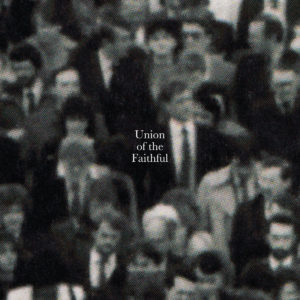 Randolph & Mortimer
Union of the Faithful
self-released
Sheffield's current kings of new school body music return with an EP of collaborations that shows off different aspects of their character as an act. While nominally lumped into the broad swathe of acts that do the techno-EBM crossover sound, Randolph & Mortimer have always shown a broader understanding of genre; their songs while usually quite danceable are deeper than standard issue club bangers. Union of the Faithful keeps that trend up with four tracks that each have something distinct to recommend them. Opener "Sermon One", a collaboration with producer Mila Steiner brings in monolithic drones and slamming drum hits before settling into a straight-ahead 4/4 groove that climaxes with some fuzzy sequences and busy percussive fills. "Sermon Two" with Vittorio Di Mango is a more sinister affair, with distant metallic textures before a vocal sample jumps up in the mix, its repetition slowly draining the words of all meaning until they become nonsense. ROÜGE collab "Sermon Three" is an absolute highlight: a simple repeating synth pattern gives rise to a classic electro-industrial bassline that feels incredibly familiar but not derivative of anything. It's a cyberpunk thrill in the style of yesteryear. "Sermon Four" puts the cap on the EP, as R&M and The Duellist dig deep into techno territory with detuned leads and progressively crushed sequences and other destructive effects that blast the track to pieces without slowing its groove. Typically great stuff from an act we expect nothing less from.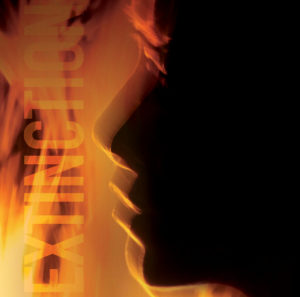 Zanias
Extinction
Fleisch
Two new Zanias EPs in as many weeks? Not that we're complaining. Hot on the heels of Harmaline, Extinction asks to be read as a counterpart to that release if only on the basis of cover art. Like its predecessor, Extinction takes a more direct approach than 2018's incredibly lush Into The All, but the key difference is that Extinction places a premium on rhythm rather than on hooky and charming melodies. That slightly more strident tone could be a function of the theme of climate anxiety which runs through the four tracks, but it could just as easily be the result of wanting to squeeze every moment out of the EP format. In that regard, Extinction succeeds ably: its message doesn't lose impact due to repetition, and there's just enough variety between the rubbery pulse of "Endling" and the spaced-out, perfectly sequenced kicks of the title track. It isn't all aggression: Zanias shows off her dynamic and modulated vocal skills on "Endling" and "(There Is No) Mothership", and there are still plenty of solid compositional ideas adorning the beats. Whether these two EPs point towards the future of Zanias' solo work or are simply aesthetically unified pocket universe releases, it's nice to know that her leap into ethereal and neo-classical excellence isn't keeping her from trying out other sounds.