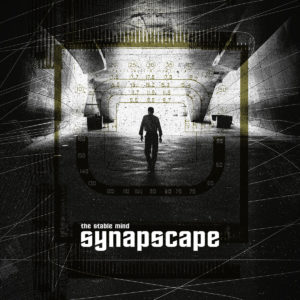 Synapscape
The Stable Mind
Ant-Zen
Synapscape have absolutely nothing left to prove in 2022. Even without delving into Tim Kniep and Philipp Münch's solo and collaborative discographies (or that of the Monokrom project), we've now had more than a quarter century of pummeling work which gave shape to the nascent genre of rhythmic noise, and later demonstrated how that genre (as well as the larger legacy of the Ant-Zen label, with which they've become synonymous) could be pushed in strange new directions. New LP The Stable Mind finds Synapscape cycling some vintage techno motifs into their arsenal, but not in the manner you might expect.
Given how many younger industrial techno producers have heavily lifted from the classic Ant-Zen playbook, I certainly can't begrudge any longstanding rhythmic noise acts who want to pay back that borrowing in kind today. But rather than going for TBM's concrete kicks and stripped down dark techno programming, Synapscape dig further back and zero in on the moment acid production spread out from Chicago house and began being used by techno producers worldwide. From the tight, liquid pulse of "Collide" to the more sparse opener "Listen" in which pings and squelches are spread across a more contemplative landscape, Synapscape find a link between the hypnotic trips of acid and the incessant menace their music's always held. "Revive" is as direct as the program could get, buttressing 303 and 808 programming against raved-up organs; play it loud enough and your neighbors might think you've dug out the Pump Panel mix of "Confusion".
While plenty of the record takes the pared-down minimalism of acid as its watchword, just as much of it revels in rhythmic complexity and density. The thudding, Portion Control-like stomp of "Wastelands" is offset by sprained and funky plucked string programming as a base for pinchy acid pings. The acid techno elements in "Men And Gods" are somewhat masked by that track's constantly shifting percussion, which brings to mind Winterkälte's almost jazz-like approach to rhythmic noise. Closer "They Will Have Been Landscaping" is far more stripped down and chill than most of the record, but the speed with which programming elements are cycled in and out has an estranging effect, almost feeling like a scratchpad of acidic ideas.
I couldn't hazard a guess as to what inspired Kniep and Münch to specifically investigate acid techno on The Stable Mind, but perhaps that doesn't matter. Whether a nostalgia project or a technical exercise in establishing hitherto unseen links between acid techno and rhythmic industrial, Synapscape proved long ago that they have the compositional and technical chops to pull something like this off.