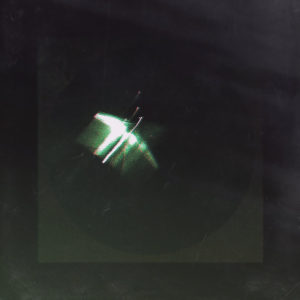 Voight
self-titled
Vacant Decade
Denver duo Voight make music that sits pretty squarely on the border of post-punk and the kind of noise-rock plied by A Place to Bury Strangers. Their self-titled first LP is all cracking programmed drums, synth basslines and alternately spindly and wall-of-fuzz guitars, all drenched in distant reverb. It's woozy and atmospheric material, shot through with enough nervous voltage to keep it tense and forward facing.
Voight's best and most effective mode is propulsive and uneasy, driven by their synthetic rhythm section while the frail and distant vocals and guitars push and pull the listener's ear. A number like "Firm Grip" is all in the build; the steady kicks and burbling 16th note bass establishes menace from the first bar, but it's the uneasiness of the chimy guitar and moaning voice that cement the feeling of impending doom, so much so that when snare hits emerge from the gloom it can be downright shocking. Album highlight "Design Interest" is a lesson in how this kind of long-game approach can pay off, its Carpenter-esque opening section eventually giving away to body-music adjacent programming, which itself is subsumed in massive waves of distorted guitars. It works because Voight give it room to sink its teeth in, not allowing any of the track's boiling anxiety is wasted.
Of course danger of a slow-burn, even an uptempo one, is losing the listen before you get to the all important moment of release. Voight mitigate that with some smart production and arrangement choices (assisted by synthesist and producer Chase Dobson) designed to grab the ear: check out the tumbling mechanical tom rolls on the verse of "Concrete Teeth" or the wonky lo-fi synth that introduces the mournful "Amend" for good examples. When the band do go all out from the jump (as on the cracking opener "New Approach") its with gusto, subbing in a more steely and sure-footed approach for impact.
Drawing from numerous stylistic wells ends up being one of the most distinctive aspects of Voight's sound – you can find some points of comparison amongst acts like the previously mentioned APtBS and The Soft Moon, but the band are unique enough in terms of palette to stand on their own. Those seeking some caustic and apprehensive guitar and synth driven tunes could do far worse than to give the album a spin.