Last Friday was a big one for fans of Our Thing, as the new albums from Seeming and Rein dropped, as well as reissues of albums by Coil (which sold out instantly) and Kirlian Camera going up for sale. This is of course in addition to the countless other releases that are either pending or have just been released in what is traditionally the busiest time of the year for new music. Will the pandemic lead to a larger than average number of late year releases to accompany the ones we're already anticipating by Bootblacks, Assemblage 23, and House of Harm (amongst others)? Watch this space to find out.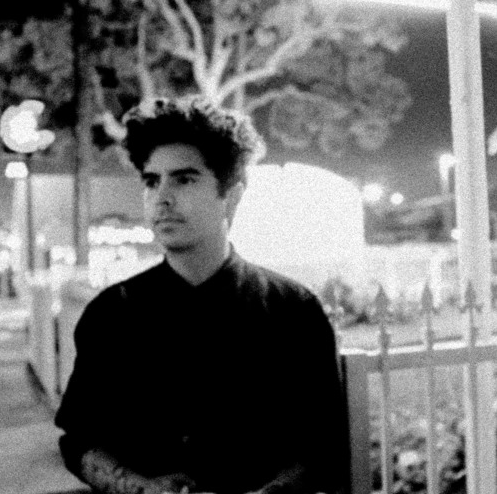 Spark!, "I Know There's Something Going On"
As a celebration of their one hundredth release the good folks at Sweden's amazingly consistent Progress Productions have released the appropriately titled PROCD100, a massive 45 track multi-cd compilation. Thankfully they've also seen fit to release it on Bandcamp for those who don't run with physical media, meaning everyone everywhere can check out unreleased tracks, rarities and remixes from artists across the label's 16 year history. We'd be here all day if we listed them all, (okay, here's a taste: Necro Facility, Agent Side Grinder, Angst, Henric de la Cour, Vanligt Folk and many more) so why not check out this nice number by SPARK!, a cover of a classic pop jam from Frida of ABBA fame.

Altra, "a)to(c_5}s"
Coming courtesy of those savvy mavens at DKA, here's an intriguing mix of glitch, drone, IDM, and classic industrial soundscapes from new Charlottesville act Altra. Deep but swiftly transmutative, the first (and only) piece available from the duo's Visex LP has us intrigued. Not every day that we say "should appeal to fans of Cabs and Access To Arasaka", but here we are. We're imagining this would sound great live in some smoke-filled gray-market space. Perhaps next year…

Pandoria, "Crush"
Pandoria is a new collaboration between Orange Sector's Martin Bodewell and Stephan Tesch of Paranoia (aka the most EBM looking band that ever existed). As you might expect from the pairing it's a pretty body music affair in terms of rhythm and programming, although there's a pleasingly melodic angle to the tracks. Old schoolish without dipping into being bog-standard anhalt, it's the sort of pleasant genre stuff that we occasionally have a yen for.

Oil Thief, "Ellowen Deeowen"
The blend of noise, rhythm, texture, and harmony brought by Lee Landey to the Oil Thief project has made its two LPs faves around the HQ, and this new track only bodes well for the future. Appearing on a comp with plenty of other crafty noise and adjacent producers we've covered (Matriarchy Roots, Donna Haringwey, Unhuman), "Ellowen Deeowen" acts as a great introduction to what makes Landey's work so compelling. The slowly rising waves of grinding feedback, held aloft by liberating pads, are downright fucking beautiful.

Stephen Huss, "Stranger Things (Mind Flayer Version)"
Stranger Things is a new archival release of instrumentals by Stephen Huss and released by his brother Darrin, all recorded in the years following Stephen's departure from Psyche. The wet and drippy sound of tunes like this serve as a pleasant reminder of the sort of sound Stephen brought to his time in the perpetually underrated Canadian group, and perhaps even hearken back to the band's earliest work and partnership with Dwayne Goettel.

Machino, "The Future Disappeared"
A nice one from X-IMG, the label run by SARIN. Like a lot of the label's catalogue (and a lot of SARIN's own work) this track from Machino operates in the now well-mapped techno-industrial crossover space, although we're definitely feeling the tense syncopated beats put to work here. Even as this style has started to reach a point of total saturation there's producers and labels still looking to do something new and interesting with it. Trust in these folks to do that.