Hope you kids had a happy International EBM Day. I observed this sacred occasion by blaring Where Angels Fear To Tread while running mock fantasy baseball drafts, whereas I think Alex tried to get his cats to stomp in time to the entirety of Steril's Egoism (with mixed success). Anyway, it's a fresh week, so let's get it going with a traditional batch of new(ish) tracks!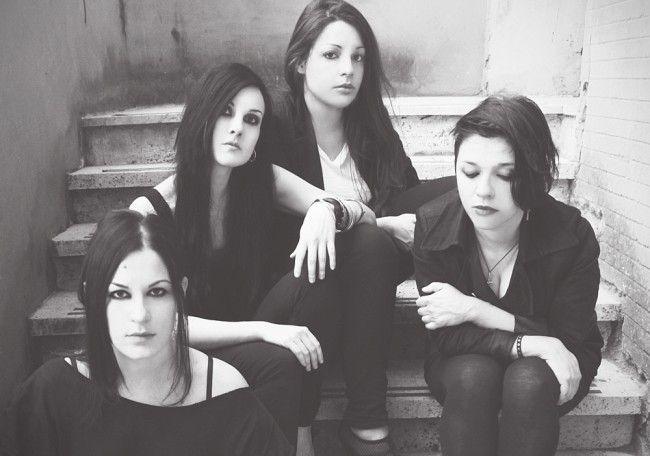 Winter Severity Index, "The Wiser"
AF Music is set to release a comp of dark post-punk (with some light goth and indie sprinklings, and a heavy Italian presence), including tunes from the likes of Rhombus, Principe Valiente, and (((S))). The entirety of Join The Dark Side, We Have The Music can be streamed and purchased on bandcamp. I really like this tune, which straddles the mopey/joyful boundary which is so crucial to post-punk well, and has some nice, distinct female vocals. Winter Severity Index have a great 5-track EP available, and while they were supposedly working on a full-length, they've apparently gone on an indeterminate hiatus.

Displacer, "Dark Star (Rough in progress)"
Toronto's understated IDM wizard Michael Morton, AKA Displacer, is hard at work on his sixth LP and has dropped a few sneak peaks at his demoing process. From what can be gleaned from these tracks he's continuing the journey into spacier territory that began on his Lost Mission EP and continued on last year's excellent Night Gallery, though the trademark warmth which sits under everything he does is still intact.

:wumpscut:, "L'Enfer Noir (Oordrop Remix)"
Welp, it's almost that time of year again: the time when we grit our teeth and check out the new :w: LP and hope against hope that there's something to be salvaged from it (for the record, the last time that happened for me was four albums back on Schädling with the solid instrumental "Hard To Bear"). I'm far beyond the point where one pre-release fan-mix might even begin to nudge me into the "cautiously optimistic" camp about Women And Satan First (I can barely type that title), but on its own this is a nice, mellow bit of work that points back to super early :w: work like "Red Water" as well as the current copping of early dark electro steez by bands well outside of Our Thing.

Light Asylum, "Shallow Tears"
We've talked about Light Asylum only once before here on ID:UD, but that's more reflective of the sizable coverage they've received from more general media organs than it is our passion for them. We love this band, full stop, and our expectations for their debut LP had already been ratcheted up quite high when this incredible lead single for it was unveiled. After the nostalgic summer synthpop heartache of "A Certain Friend" and the Sisters-cum-Gatekeeper psychodrama of "Dark Allies", we get this: an absolute showstopper which points to the band's origins in a shared love for Clan Of Xymox, but ultimately transcends genres, sending a prom slow dance into the stratosphere strapped to Shannon Funchess' jaw-dropping vocals. No fooling: I placed an order for the 12″ a minute into hearing it, and can't stop playing it.

The Hacker, "Shockwave"
I was listening to The Hacker's 2004 LP Reves Mechaniques a week back and thinking how well it held up in comparison to contemporaneous records by artists tagged (fairly or not) with the electroclash label. Michel Amato's electro roots always ran deeper than those of the fashionistas who quickly turned whatever promise the loose genre might have had into a joke, and that still shows on his new stuff. Some are high on the remix of this new track which cranks its 90's rave feel into the red, though as the moody goth kid who got dragged along to parties in those days and didn't drop, I don't really care to relive that era and will stick with the original.