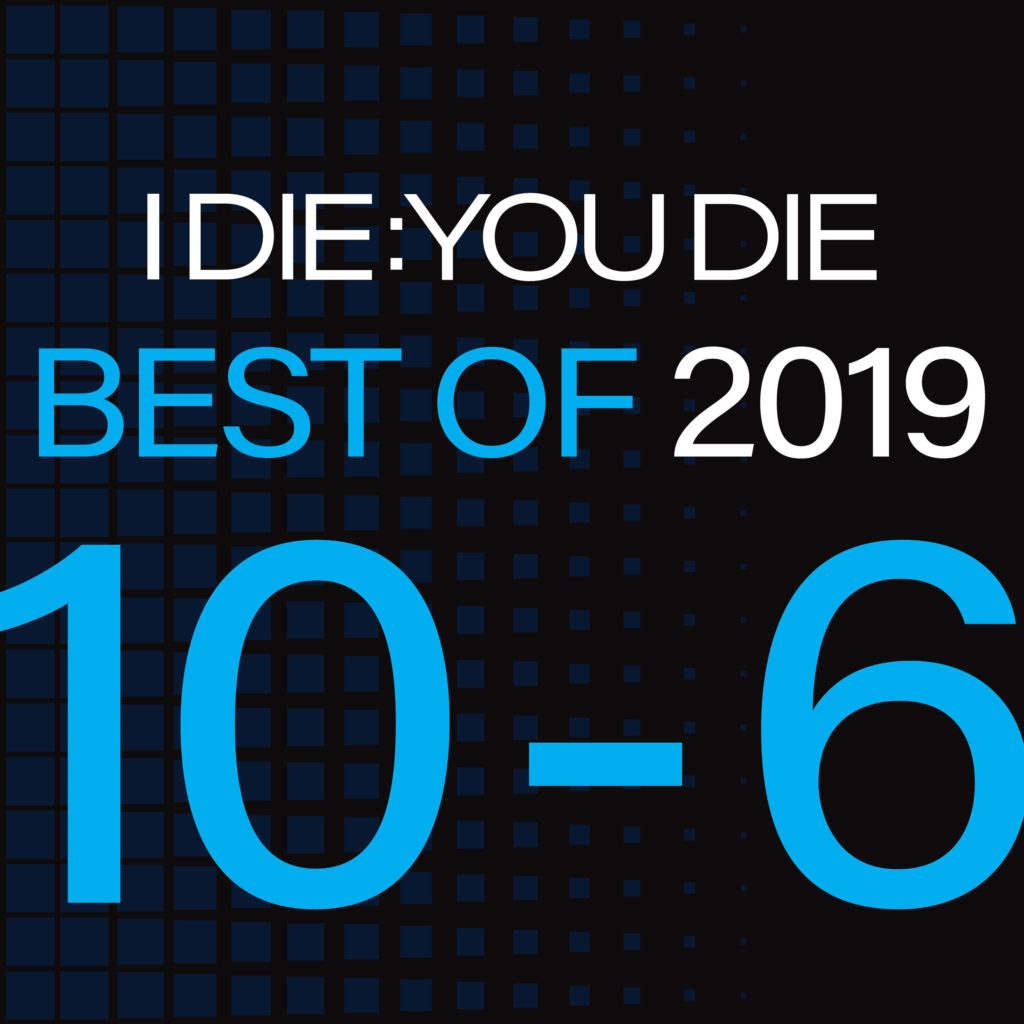 We're into the top ten releases of 2019! Looking at our list, or comparing it to the previous year's, reminds us of just how ephemeral and elastic the bonds between all of the styles of music we cover at I Die: You Die are. How do, say, Slighter, Hide, and Cold Showers all find a spot in Our Thing while countless bands whom one would think hold far more in common with one of those bands than that trio does with itself don't? These are socio-aesthetic considerations we've kicked about in the past and will likely do so again, but not today: there's a rigorous, scientifically-determined list of records to discuss…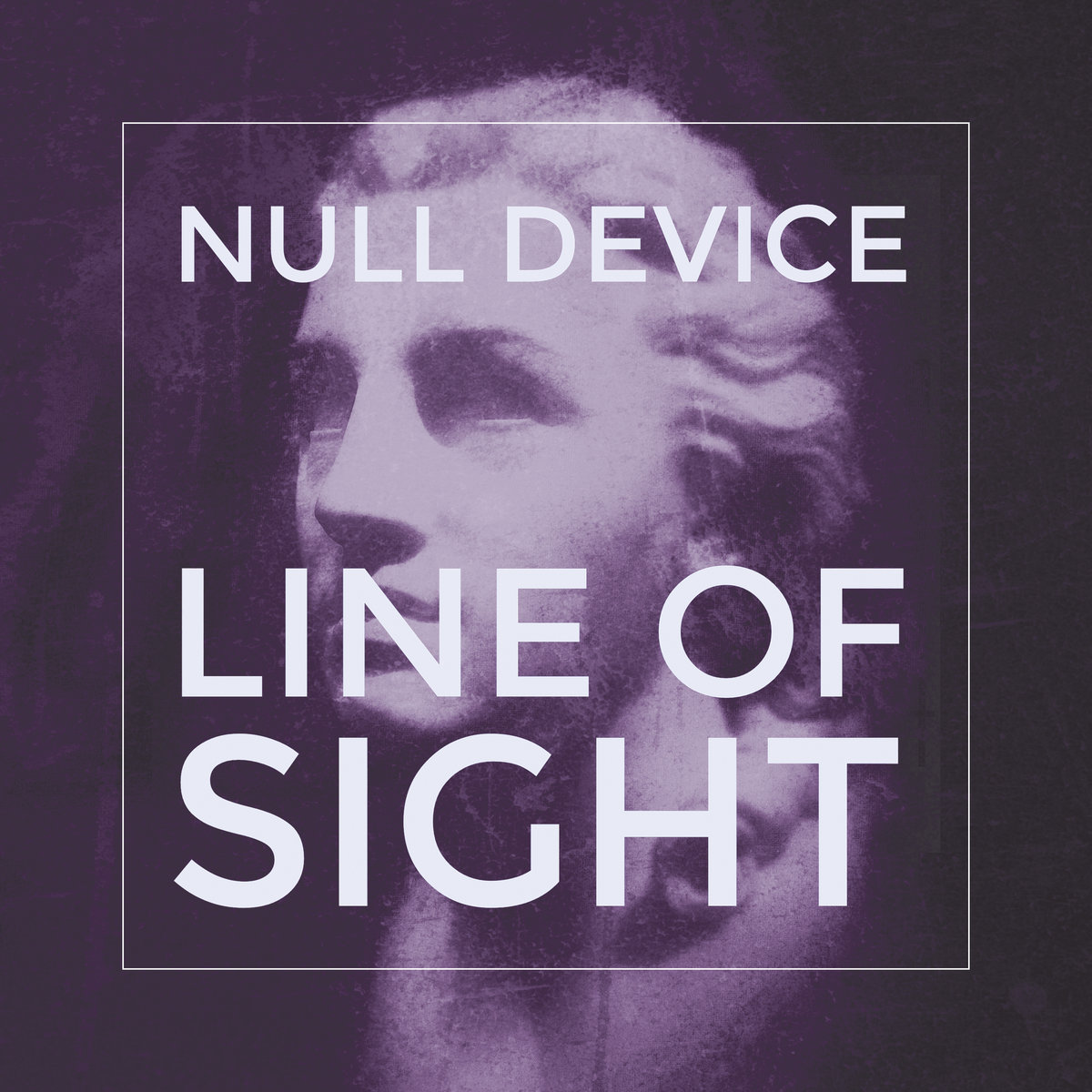 10. Null Device
Line Of Sight
Distortion Productions
The success of Null Device's seventh album feels well earned. This isn't to say that the Wisconsin synth group were ever phoning it in in the past, but rather that a record like Line Of Sight is the sort of sotto voce triumph which takes a certain weathered maturity. Spreading their vocal-focused synthpop stylings around and touching upon darkwave, shoegaze, and throwback club territory means that Line Of Sight never runs out of ideas or allows its tracks to blur into one another. But whereas a more inexperienced band might lose themselves in the shadow of genre influences or try to mask underwritten material with easy tropes, the stylistic variety of Line Of Sight allows its melodic strengths and thematic passions to fully emerge. A masterclass in blending craft and emotion, Line Of Sight eschews showiness for honesty, and delivers the sort of soul-soothing synthpop which is in short supply these days. Nice guys don't always finish last. Read our full review.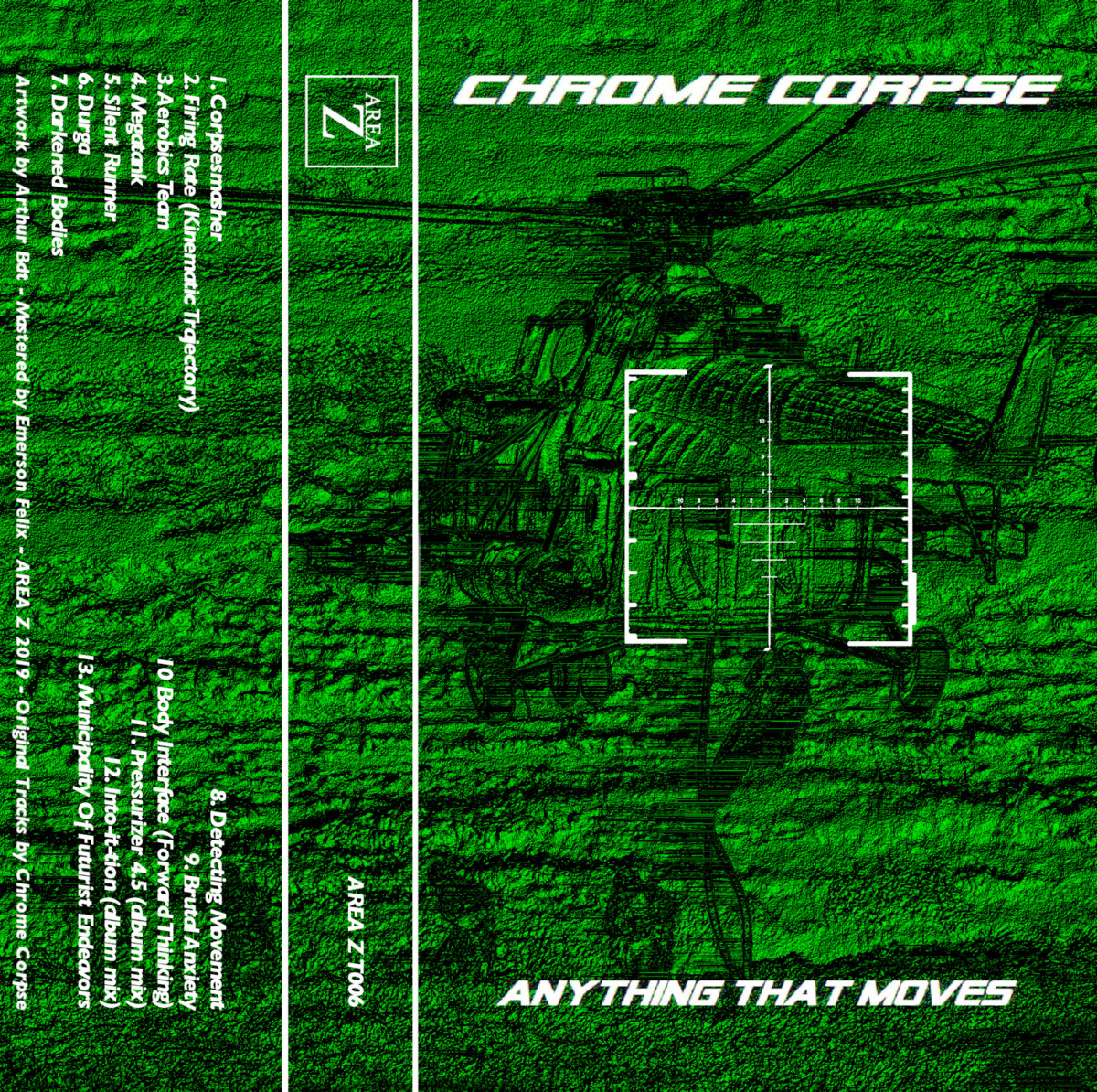 9. Chrome Corpse
Anything That Moves
Area Z
Chrome Corpse's releases to date have been almost as chaotic as their music itself: EPs, singles and compilations released here and there only to disappear shortly thereafter, not to mention a fluid band roster. While it isn't technically correct to call Everything That Moves their first LP, it's definitely by far their most stable one, and more importantly the best one by a large measure. While the band had previously dabbled in a wide range of sub-genres, here they dedicate themselves to pure EBM, and end up delivering the best record in that style we've heard all year. It's a Belgian love affair for much of the record, with the wet synths and new beat quirk of "Firing Rate (Kinematic Trajectory)" nodding to A Split Second and the undeniable bass of "Detecting Movement" invoking 242. What's most exciting about these references, though, isn't just that they do right by those legendary bands – it's that the unique mix of manic intensity and unblinking, dry humor which first endeared Chrome Corpse to us hasn't been lost in this upgrade of their composition and sound. In a single move, Chrome Corpse went from being that band just across the border from us with a lot of promise to one of the freshest and most necessary EBM acts in the game today. Read our full review.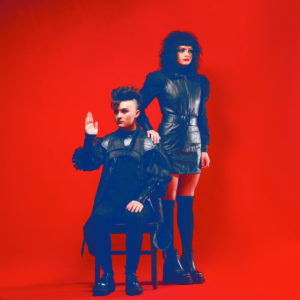 8. Wingtips
Exposure Therapy
Artoffact Records
Chicago's Wingtips came through strong on their 2019 debut LP Exposure Therapy, a record carried aloft by a mix of virtues both obvious and intangible. In the former camp you find wonderfully vibrant songwriting and production that makes good use of lush synths, a sturdy electronic rhythm section and chorus-laden guitars, not to mention Vincent Segretario's plaintive vocals. The less easily identified charms of the record are what gives it extra mystique; a listener might not immediately twig why a number like "The Eye That Follows Suit" or the twinkling Disintegration-esque "Relativity" seem so close at hand from the first listen. The secret is in how carefully Wingtips walk the line of stylistic homage, drawing inspiration from records and sounds that are baked into Our Thing's collective subconscious. The wistful "Here and Now" sounds like a song you've always known, bright, filled with youthful melancholy that somehow feels familiar and new in equal measures. There isn't an ounce of cynicism or apathy to be found on Exposure Therapy, if a lyric, a melody, a vocal take made it onto the record it's because Wingtips were feeling it in the deepest and most sincere way. You will too. Read our full review.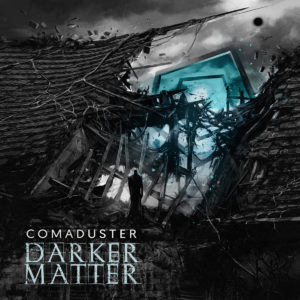 7. Comaduster
Darker Matter
FiXT Music
"Have I put the fire out?" is the opening lyric to Comaduster's "Fever Rift", a crackling, stuttering broken beat number from the project's third LP. It's a sequence of words that communicates a lot; though his incomprehensibly complex sound design and idiosyncratic arrangements are the easiest things to latch onto (if not fully comprehend), producer-performer Réal Cardinal is struggling with a lot of big ideas and emotions on Darker Matter. The obsessive and mathematical ways he plays with rhythm, tempo, melody and counter melody reads less as an exercise in technical mastery than a necessary act of catharsis. The way "Decimate the Burden" or "failure2" continuously deconstruct themselves underneath Cardinal's processed voice has a symbolic power to it, creation and destruction in an attempt to understand something larger about biology, creation, the human condition. They're unbearably huge concepts to address through the abstract forms Comaduster is known for, but that's what makes them so compelling: there aren't any easy answers to the questions Darker Matter asks, and the ones it does find are open-ended. With his feet planted in the soil and clay ("Riverbound") and his eyes focused on matters internal ("Bad Blood") and cosmic ("Pyramids") Réal Cardinal is present in every moment of Darker Matter, finding the humanity in abstraction and chaos. Read our full review.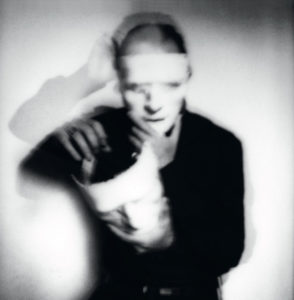 6. Kontravoid
Too Deep
Fleisch
What got into Cameron Findlay? The sea-change in attitude between his 2012 self-titled debut as Kontravoid and 2019's Too Deep is palpable to be certain; the melodic synth numbers the ex-Crystal Castles drummer made his name with are still here, but are buffeted on all sides by some of the year's most choleric and plain nasty sounding EBM. From the Dive-esque opening crunch of "Open the Wound" through the banging 16th note workout of "Turn Away" and onto the machinegun-syncopation of "So It Seems – Version 2", the first half of the album has a surprising hostility, the roughness of the bass and drums proportionate to its cantankerousness. The transition from those kinds of callous barnburners to the title track's thick and ready electropop sound is a feat in and of itself, the latter number sounding like a natural continuation of what came before it without resembling it in terms of temperament. Ushering in the second side of the LP, it sets the stage for the imminently catchy "Never Alone" and the reflective "Cost of Life", songs that trade their predecessors' rancor for relatable sentiment and sticky hooks. Too Deep is a record of halves then, which might be why it was near the top of our most played LPs in 2019: whatever your mood it always seemed an appropriate pick due to its energy and cathartic release thereof. It's a hell of a journey to go on with Kontravoid in only 34 minutes, but we've been happy to take it dozens of times without it ever losing its potency. Read our full review.

We'll be back tomorrow with our Top 5 of 2019! Check out parts 25-16 here, and parts 15-11 here.