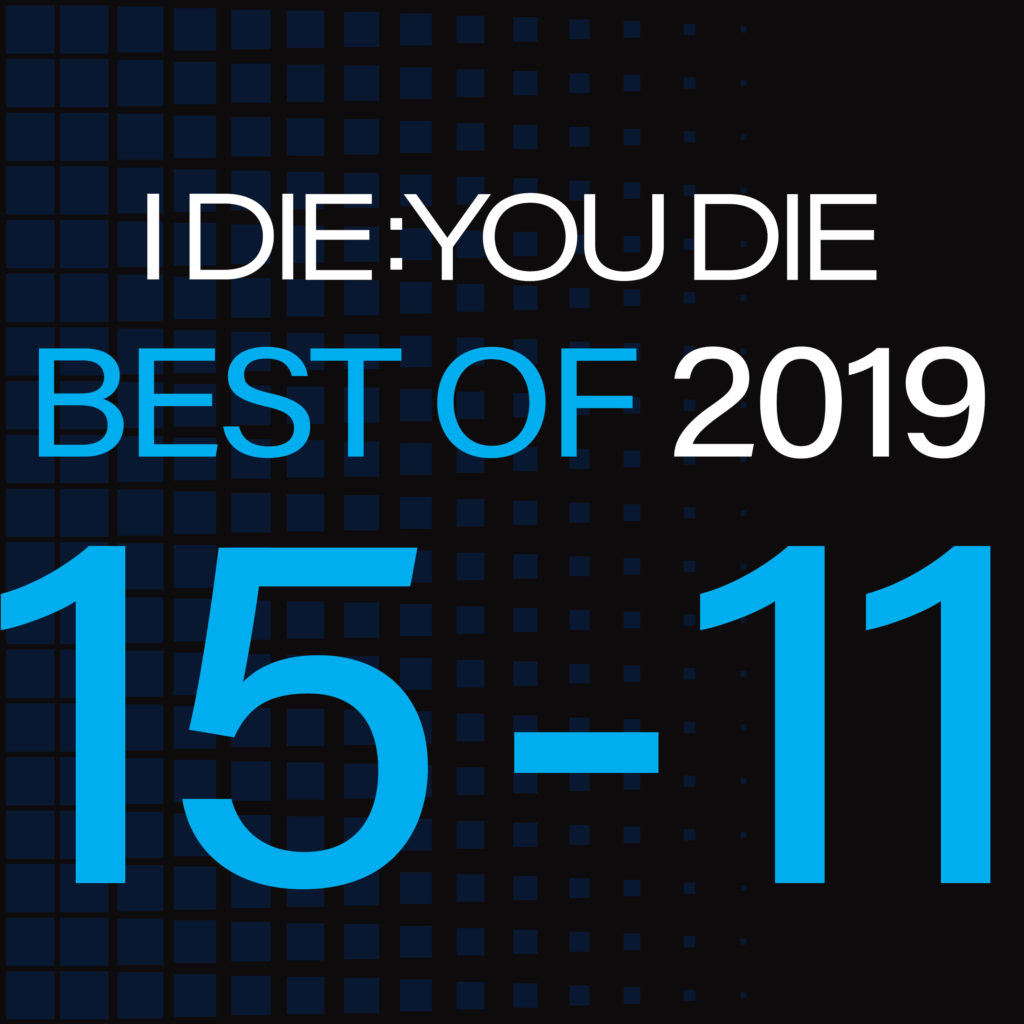 And here we are with spots 15-11 of our countdown, traditionally a pretty meaty portion of the list and one that includes both impressive new acts and favourites of ours with new material. Making these countdowns is a pretty inexact science, but we'd like to think that we've cultivated our approach so as to to make them if not entirely predictable, at least somewhat consistent. Go on and have a gander at yesterday's list of spots 25-16 from yesterday if you haven't yet, and then if you're so inclined maybe leave a guess or two at the top 10 in the comments to this post!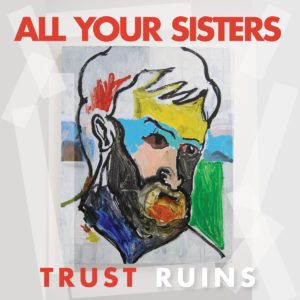 15. All Your Sisters
Trust Ruins
The Flenser
"Pain! Fear! Power! The Body!" For an act who were able to subtly integrate their musical debts to classic industrial within a larger network of noise rock and post-punk, LA's All Your Sisters were certainly able to zero in on its core thematics in 2019. But it isn't just lyrical sturm und drang which made Trust Ruins such a satisfying listen this year. Nods to classic influences like Swans and The Birthday party combine with more contemporary approaches to machine-propelled rock and drama (Pop. 1280, early Horrors and the sadly defunct Ulterior come to mind), and a balance between pure, miserablist noise and downright catchy tunes is struck. By turns one of the better break-up and workout records of the year, Trust Ruins also managed to have proper club appeal, and sometimes brought all of those disparate contexts together on thumping but morose bangers like "Your Way" and "The Deceiver". Throughout it all the wounded bellow of Jordan Morrison rampages about, alternately venting spleen outward and choking down self-administered poison. For all of its weight and misery, though, Trust Ruins never feels like an endurance test, and ends up being one of the nicest mean records on offer this year. Read our full review.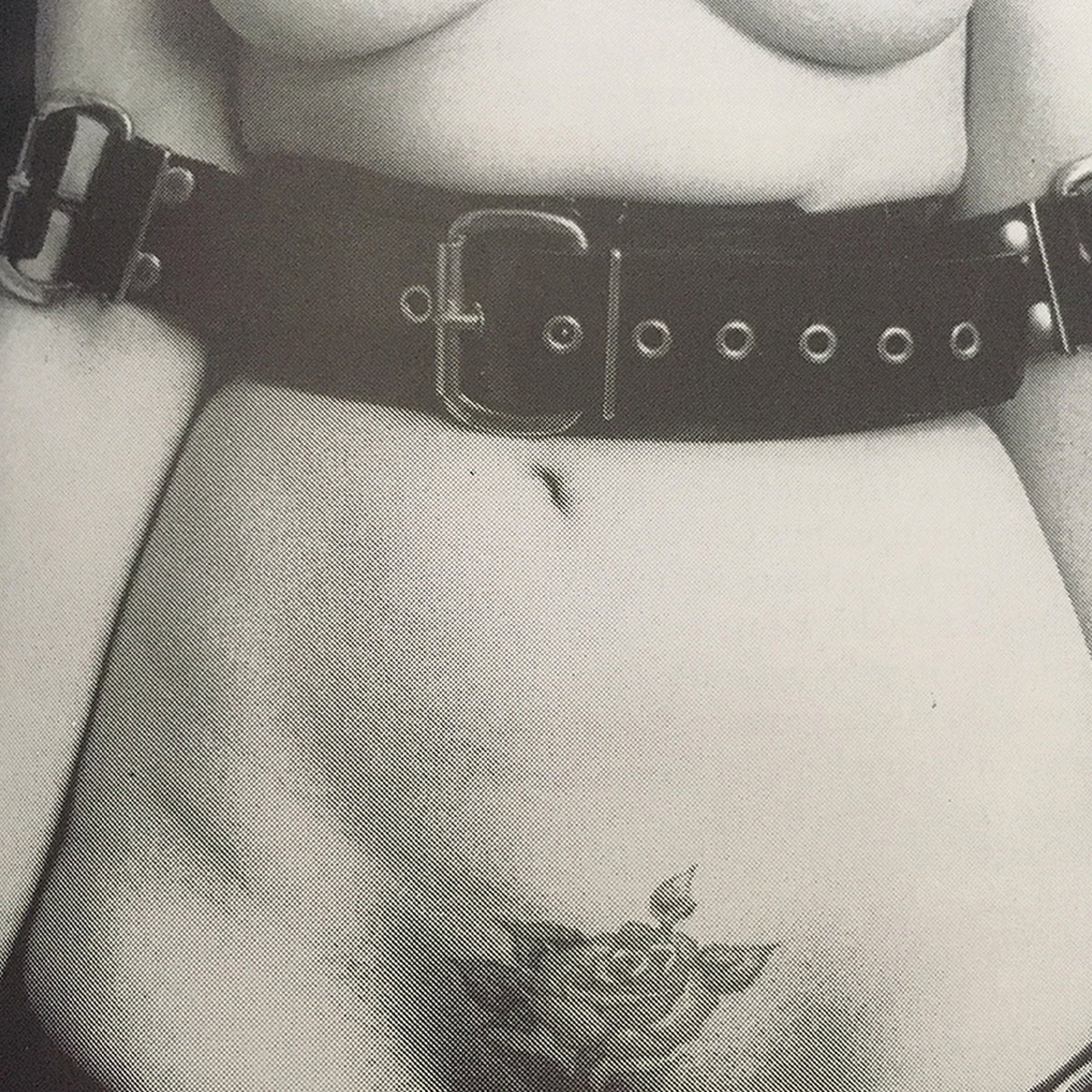 14. Spit Mask
Your May Feel Some Pressure
aufnahme + wiedergabe
Spit Mask's debut tape pushed throwback industrial to its most lo-fi extremes. It showed promise, though, and with their first LP the duo of Rachel and Bryan Jackson have brought their combination of BDSM aesthetics and classic electro-industrial into sharper focus. "Focus" doesn't necessitate "smoothness", thankfully, and if anything Spit Mask sound far more furious and worked up (so sexual) on You May Feel Some Pressure. And it's not just the hardcore-inspired (in at least two senses of the word) vocals that bring Spit Mask's now-tangible grit to the fore. Despite moving from Texas to Berlin, the pair haven't jumped aboard the techno express, and instead dedicate themselves here to hewing out dag-nasty electro-industrial that both confronts and compels. The metallic bounce and rushing programming of a highlight like "Throated" shows off the Jacksons' ability to conjure the grime of original Zoth or Celtic Circle releases, while still sounding at home in the less scene-delimited sprawl of contemporary body music. Read our full review.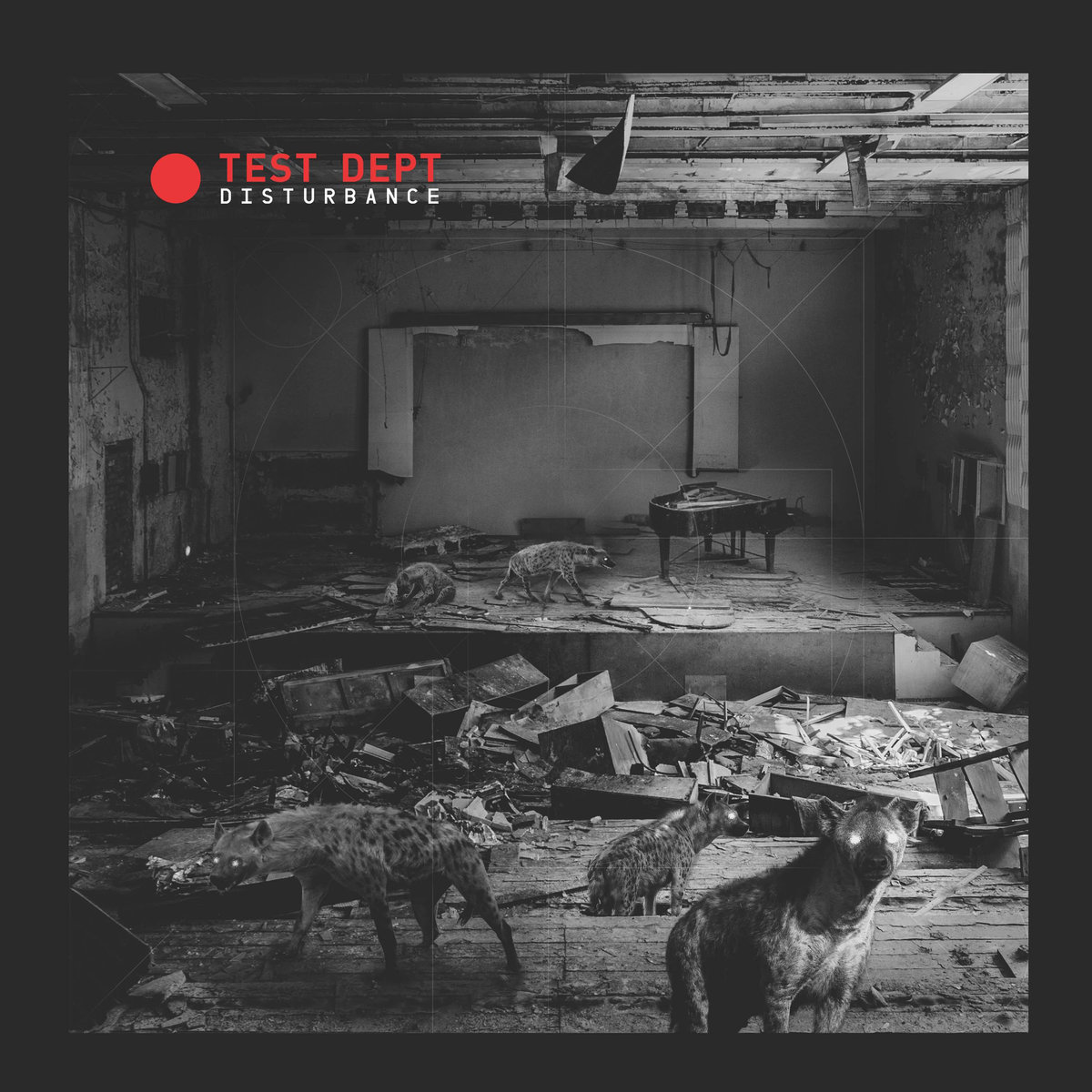 13. Test Dept
Disturbance
One Little Indian
It would have been very easy for a re-emergent Test Dept to recreate the sounds of any one of a handful of classic releases long-time fans are likely to call to mind when the UK legends are brought up. But indulging in that sort of nostalgic recreationism, comforting as it might be for industrial greybeards, would have been to besmirch the ideals upon which their reputation was founded. Sadly, though unsurprisingly, the UK and world at large are awash with the sorts of injustices Test Dept railed against in the 80s, and on Disturbance they reemerge to confront all the new iterations of their old nemeses. Musically, Paul Jamrozy and Graham Cunnington are refreshed and ready for battle, bringing to bear their trademark industrial percussion, tempered but effective electronic programming, and evocative neo-classical instrumentation. What might be an unlikely musical coalition is marshaled by the unity of purpose Test Dept present on Disturbance, and their more mature tendency to add personal nuance to their unabashed politics. That ability to bring diverse people, causes, and sounds together was mirrored in the powerful and enveloping presentation of the record the band carried out on tour this year. A stirring and often simply beautiful piece of agitprop, Disturbance underscores the power and necessity of Test Dept. Read our full review.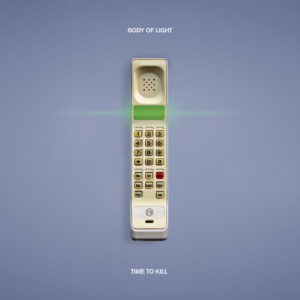 12. Body of Light
Time to Kill
Dais Records
Where Body of Light's breakthrough 2016 record Let Me Go was a tour of synthpop variations and ideas, 2019 finds the Brothers Jarson focusing in on their own smart and economical songwriting. The results are striking, in that they still allow for a range of sounds to coexist; when the band want to be sweet and soulful they can, as on the handclap infused "Fear". When they want to bring the uptempo numbers with hints of freestyle, they do, as on the title track and "Violent Days". It's not just the hooks (of which there are plenty), it's the ease and unity of their delivery; the ultra-clean production and well-designed soundsets that make up the record have a charming unity that bypasses boring retro-pastiche. Body of Light have locked down their approach to music on Time to Kill and the results are satisfyingly timeless. Read our full review.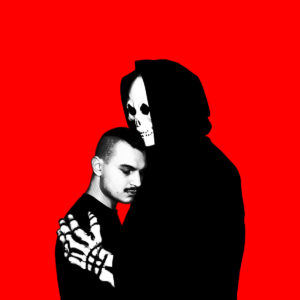 11. Mr.Kitty
Ephemeral
Negative Gain Productions
Mr.Kitty went to a place nobody was expecting in 2019, specifically the rarified air of the double LP. That's notable in and of itself, but even more than just the pure achievement of writing, producing and performing 30 distinct and substantial songs, is how well they fit together to form Ephemeral. Forrest Lemaire is by now an old hand at making emotional and relatable electropop, and his sound is well-established: simple leads and busy rhythms married to big choruses and cleverly modulated vocals that put them over the top. That he can use that toolset to make something as expansive as this record is something else entirely, going beyond simply being able to make a song, but to make a whole suite of them that vary in ways both vast and subtle. We've been fans and followers of Mr.Kitty for almost the entire life of this website, and yet somehow Lemaire can still surprise us with not only his ambition, but his execution of it. Read our full review.