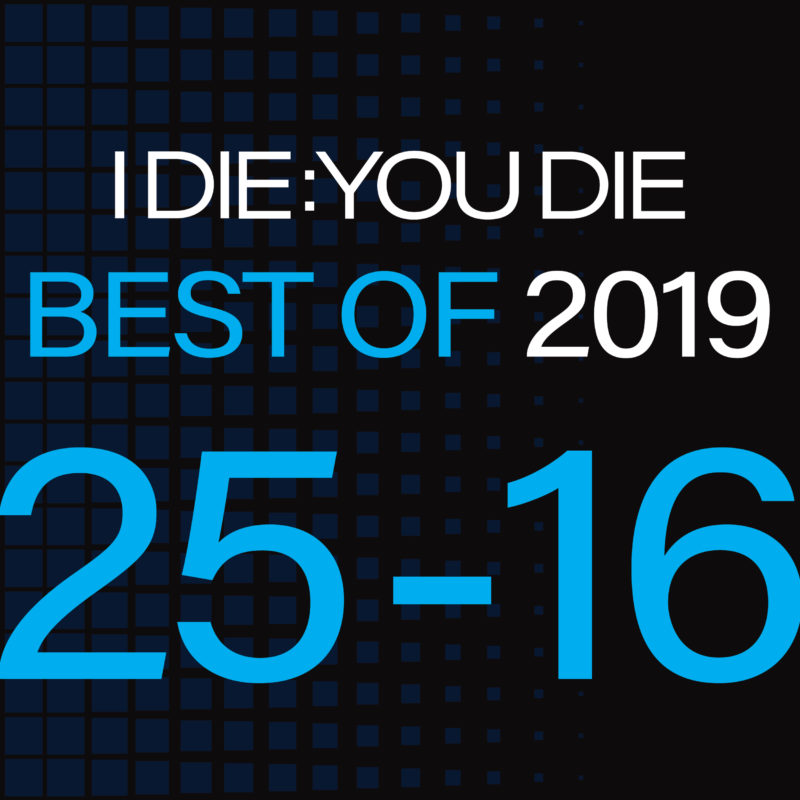 It's that time of year, folks! We're starting to wind down the marathon that was 2019 with our annual list of our favourite 25 releases of the year. As always we want to stress the subjective nature of this list – these records represent the sorts of sounds, themes, and ideas we find to be important and exciting about the music we cover at I Die: You Die…which may or may not match up with your own experience of the year's crop, and that's just a-okay by us. We hope that this process turns folks on to some records they might otherwise have passed over, and of course we also hope it prompts you to think about some of your favourite records of the year we might not have checked out. Here's the first ten records on our list – check back in tomorrow for the next five!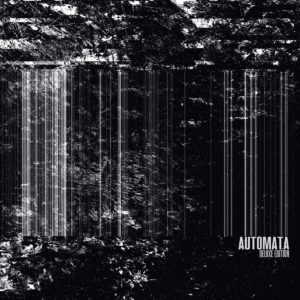 25. Slighter
Automata
Confusion Inc.
Colin Cameron Allrich's Slighter has always been a project with a unique identity, fusing industrial aesthetics with deep atmospherics that touch on classic downtempo's darker edges and elements of bass music. Automata is the best expression of that years-in-the-making development of identity, a slinky record of deep grooves and oozing, opaque textures. Tense and deliberate, it achieves that rare feeling of unrushed vitality, keeping matters low and slow throughtout, but never losing a step to inertia. Allrich has found a unified approach for his music and Automata is his calling card for it. Read our full review.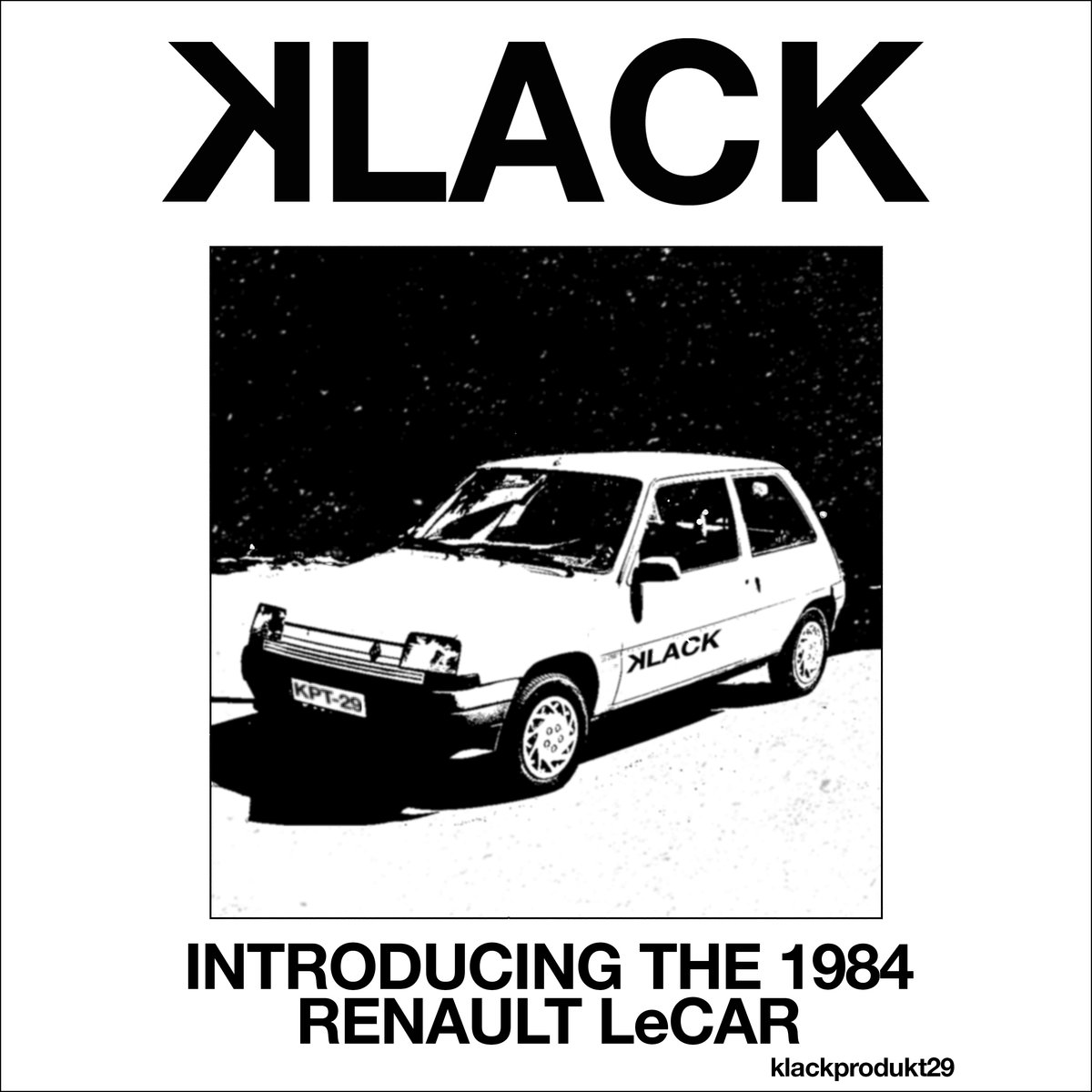 24. Klack
Introducing The 1984 Renault Le Car
self-released
Klack might have debuted in 2017, but this was undoubtedly their breakthrough year. A pair of EPs from the Wisconsin duo of Eric Oehler and Matt Fanale (no strangers to regular readers) more or less bracketed this year, with a handful of breakthrough performances at festivals in between winning over new hordes of fans. The accessible but well-executed throwback body music sound which their debut EP introduced is carried forward on Le Car, but these six tracks added something. Not only did it drive home the dry, sample-heavy humour which is both Oehler and Fanale's bread and butter, but it also allowed them to push an unabashedly throwback project in more earnest directions, with straightforward emotive tracks drawing upon their shared love of and talents for synthpop. New beat, EBM, synthpop, whatever: Klack -is- for everyone. Listen to our commentary podcast featuring the band.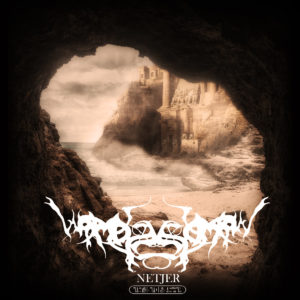 23. Worms Of The Earth
Netjer
Zazen Sounds
One rarely praises dark ambient records for being melodic or refreshing, but the path Dan Barrett has wandered with his Worms Of The Earth project has brought him to some unexpected territory. Yes, the metaphysical themes which have guided the last few WotE releases feel very on-brand for a ritual industrial cum dark ambient outfit (albeit one with roots in powernoise). But by the time Netjer rolled around Barrett had adorned his tracks with so many rich orchestral and rhythmic elements and buoyed them with sharp harmonies that Worms of the Earth had effectively transformed itself into a lush, hybridized entity whose lineage could barely be traced back to discrete genres. And hey: if you're looking for a record about the Egyptian underworld which the whole family'll be able to enjoy over the holidays, look no further. Read our full review.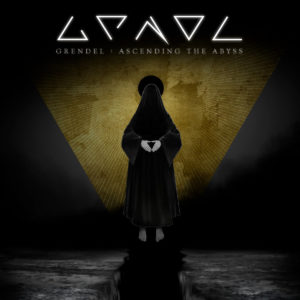 22. Grendel
Ascending the Abyss
Infacted/Metropolis
The orchestral opener of Grendel's Ascending the Abyss might seem incongruous to those who still think of the band in terms of their best-in-class aggrotech sound. Those who have been paying attention to where JD Tucker has been steering his project over the last decade will understand fully how Grendel got to where they are. In 2019 Grendel is a band that can write personal, inspirational numbers with strings and pianos like "Brace the Storm", raging electro-rock anthems like "Caught in the Middle" and meditative soundtrack inspired synth pieces like "Northern Line" without ever seeming incongruous. Tucker has kept reaching for new horizons with Grendel, and the evidence has rarely been clearer than here. Read our full review.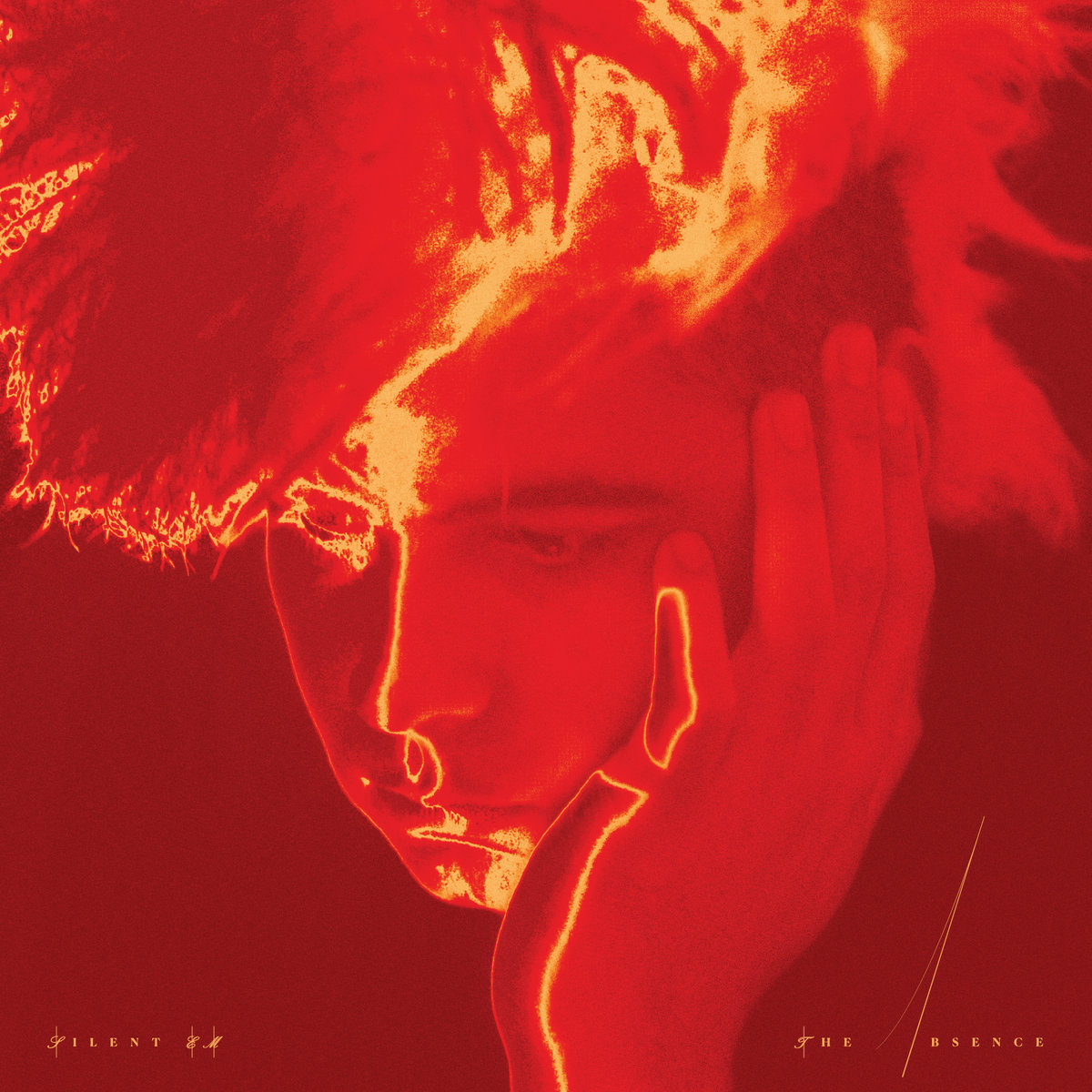 21. Silent EM
The Absence
Disko Obscura
Few records were as starkly plain in their delivery in 2019 as Jean Lorenzo's second LP as Silent EM. The combination of 80s coldwave and timeless body music brought to bear on The Absence is brisk, driving, and immediate. Crack production from Matia Simovich (now an established theme in our Year End coverage) puts every beat, pad, and bitter cry on The Absence in its best possible light, building a sustained, galloping rush. Calling classic joints by Clan of Xymox and Kirlian Camera to mind but having enough personality to create its own space, The Absence was a statement of arrival, on both our dancefloors and headphones, for an artist of whom we'd hitherto been unaware. Read our full review.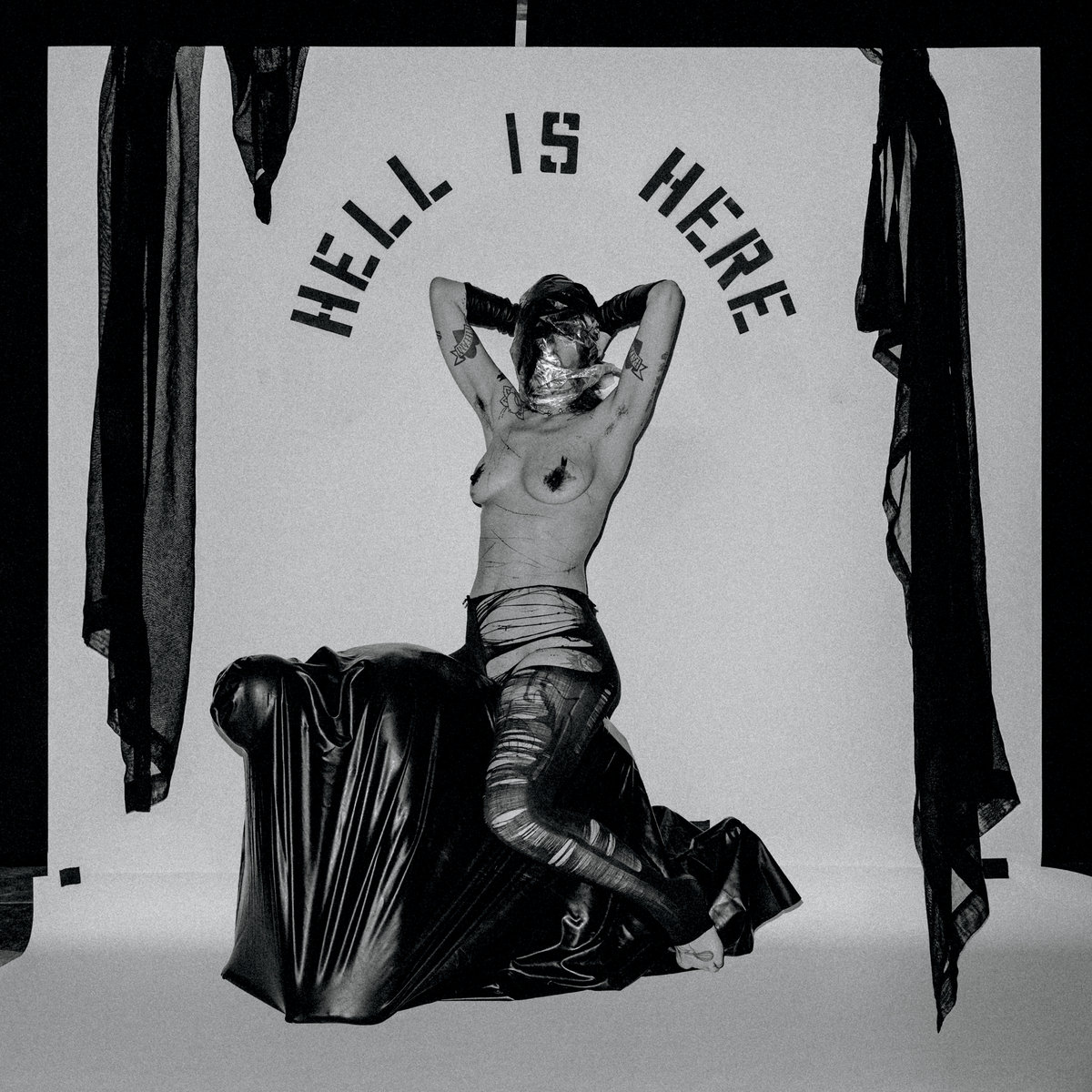 20. Hide
Hell Is Here
Dais
When a record's first track starts with a pure noise loop, documents street harassment, and finishes with puking, you know you're not in for an easy ride. The brief yet immaculately crafted blasts of noise around which Hide weave nightmarish accounts of all the abuses and indignities of modern life haven't gotten any easier to digest since last year's Castration Anxiety, but they are still utterly necessary. Heather Gabel switches roles – victim, abuser, documentarian, avenger – with no warning, compounding the abrasion and disorientation of Seth Sher's battery of aural granite. Hide never allow rhythm to override the message: Hell Is Here keeps you on edge throughout and sometimes the silence is worse than the noise. Read our full review.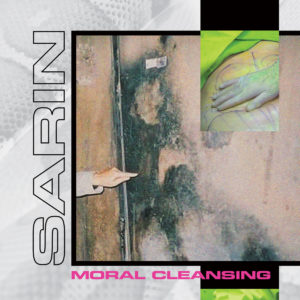 19. SARIN
Moral Cleasning
X-IMG/Bite
Seems like scarcely a month goes by without us hearing something from Emad Dabiri's SARIN. Since his emergence via a string of banging 12 inches and EPs on his own X-IMG and a who's-who of German techno-industrial labels, Dabiri has always been on the cutting edge of club-oriented body music, never following trends, but instead presaging and shaping them. Moral Cleansing is no different: while replete with the plucky basslines and samples that have defined SARIN's style, it also includes and healthy dosage of dark electro aesthetics, using ominous pads and mean leads to lend a sinister new edge. Dabiri is still making best-in-class new school body music, and shows no signs of losing the thread that has kept his work catalogue vital and essential. Read our full review.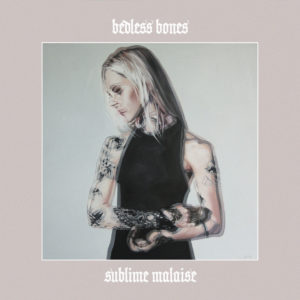 18. Bedless Bones
Sublime Malaise
Cold Transmission Records
The elegance of Bedless Bones' debut LP is less in how it interprets steely European darkwave, than in how expertly it executes the style. Kadri Sammel shows a preternatural understanding of the genre on Sublime Malaise, using production and her own incredibly confident vocals to summon resolve, dismay, contempt and longing as the song requires. There's both a pleasing familiarity and a subtle distinction in songs like "Where is my Voice" and "No Ceremony"; their regal bearing and easy hooks are easy to peg, but the gentle way Sammel's voice and cool sound design keep them firmly in line with the album's aesthetic. The LP is a triumph of established style that doesn't skimp on the substance, or the replayability. Read our full review.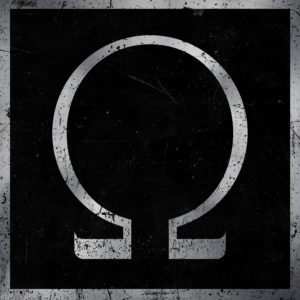 17. OHMelectronic
self-titled
Artoffact Records
The boys from OHMelectronic have put themselves in the peculiar position of having two self-titled records to start off their project, having elongated their nomenclature from 2013's Ohm. But if the name's longer the music's tighter, as it turns out. The deep and textured style of electro-industrial Craig Huxtable and Chris Peterson is honed down to raw edges and sleek aerodynamics the second time around, with heavy duty programming and whipcrack drums (courtesy of journeyman Galen Waling) dashing out dense and aggressive numbers. Sure, there might be some homages to some of the classic bands formative to both men's tastes, but between Huxtable's emergence as a formidable frontman and the blistering economy of each track, OHMelectronic emerged in 2019 with an undeniable sound all their own. Read our full review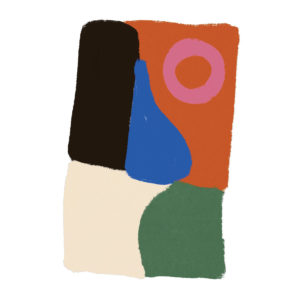 16. Cold Showers
Motionless
Dais Records
Few, if any other 2019 LPs were quite as at hand as Cold Showers' Motionless. While still nominally a post-punk act, the range of songs on the album was not inconsiderable, dipping into Echo-esque horn rave-ups ("Shine"), spooky mope anthems ("Tomorrow Will Come") and cool, syncopated dance rock ("Sinking World") with equal aplomb. For all those successes in terms of stylistics, it was the album's emotionally relatable core that made it worth revisiting over and over; the bare emotion of the title track is both cutting and sympathetic in ways that anyone can understand without deeper analysis. Cold Showers made some of the year's best songs and dressed them up with musicianship and arrangement choices that made them memorable and imminently relistenable. Read our full review.

…That's all for today folks! See you here tomorrow for records 15-11!