End to End is our track-by-track take on non-album and compilation releases, in which we try to give thumbnail first impressions of each song and point to particular numbers to be cherry-picked via the consumer's online retailer of choice.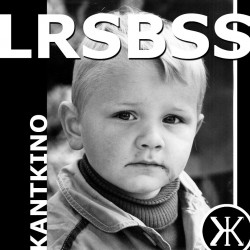 Kant Kino
LRSBSS
Alfa-Matrix
Kant Kino's debut LP was the first record we reviewed here on ID:UD, way back in those heady days of June of 2011. Things were simpler in that time. Our hearts were being warmed by countless Nyan Cat variations, and we were too busy mourning Peter Falk to know that in just a few weeks our Facebook feeds would be utterly conquered and laid to waste by that terrible fucking Gotye song. Since then we've grown older, wiser, and we've listened to and DJed We Are Kant Kino – You Are Not a lot (and even interviewed the band). The Norwegian duo's nice mix of EBM structures and dark electro flourishes has proved to have legs, and factoring in their distinctive and frequent remixing, they've made quite the impression since first appearing on the scene. Now they're back with a new single, LRSBSS, and I'm here to take you through it. Let's get cracking.
"LRSBSS"
What's most apparent about this track is how much of a stripped-down, classic EBM track it is in comparison to the template set forth by KK on their debut. While there are some vocodered and stabbed vocal bits, it bears far more in common with the minimal, aggressively old-school stylings of, say, Orange Sector, than what we've heard from KK thus far. I can't speak Norwegian, but assuming that the lyrics are about member Lars Madsen seems a safe bet.
"My Game (feat. Komputergirl)"
While holding onto a similarly minimal EBM bassline, there are way more squelchy electro swoops to this collaboration than the EP's title track, and between its campy froth and the icy synths it tilts a bit towards the And One side of things. It's still distinctly a Kant Kino track, though, and I'd be interested to see how much of this sound appears on their sophomore LP.
"LRSBSS (Eddie B. Redux)"
At first the fuzzier, grimier bass and handclaps would almost have you thinking this was an electroclash cut were it not for the retention of the super-aggressive vocals. Some super soft synth lines add some warm texture, and the whole thing wraps up nicely with plenty of new harmonies and leads on the outro; a fittingly synthpop take from a dude who cut his teeth in S.P.O.C.K.
"LRSBSS (Celluloide Remix)"
Not bad, but the programming on this one was a little too cut and dry for my taste, its metronome-like precision clashing with the rollicking, take-no-bullshit attitude of the original source material.
"LRSBSS (Kant Kino Klubbmix)"
Some syncopated high-hats and ominous pads bring this version a bit closer to the dancefloor tunes we've come to expect from KK, though the minimal structure of the original is still intact. Doesn't change too much up, and the longer running time will probably dictate whether you prefer the original or this mix.
"LRSBSS (SPARK! Remix)"
Alex already wrote about all of the synthpop curveballs the Swedish EBM act tossed in their last outing, and between its start-stop programming, extra drums and tight, weird synth crawls this mix is a nice continuation of their "add some weird pop bits to an EBM track" approach. Almost feels like a chiptune track played on non-chip gear…if that makes any sense. It's a shame this one's so short, might've been fun to see where else it could go.
"LRSBSS (People Theatre's Trbl Mix)"
Some extra synth chords get layered on thick overtop of everything (I guess that'd be the titular treble), along with some shuffling, skittery drums. Kinda fun, but not bringing much new to the table.
The Takeaway: Both original tracks are well worth your time, whether you're new to Kant Kino or not, though, as mentioned, DJs will probably opt for the original or KK remix of the title cut on a whim. Grab the SPARK! and Eddie B versions if yr up for some fun, quirkier fare.
LRSBSS is out now digitally and on CD. Bonus points for beatmatching the mixes in this preview of the single!