The Canadian musical underground lost one of its most dedicated champions on Thursday, with the passing of Peterborough's B.P. Hughes. For many years through numerous initiatives like Dark Ware Events and Other Music, B.P. selflessly dedicated himself to bringing established bands to audiences who never would have otherwise had the chance to see them perform, and to giving new experimental artists their first tastes of the spotlight. In addition to being a personal friend, he was a true kindred spirit in the eternal quest to discover new music, and these weekly Tracks posts often benefited from the new material he was constantly directing us to. We can't think of a better way to pay tribute to him than to do what we do every Monday, and send some new music your way.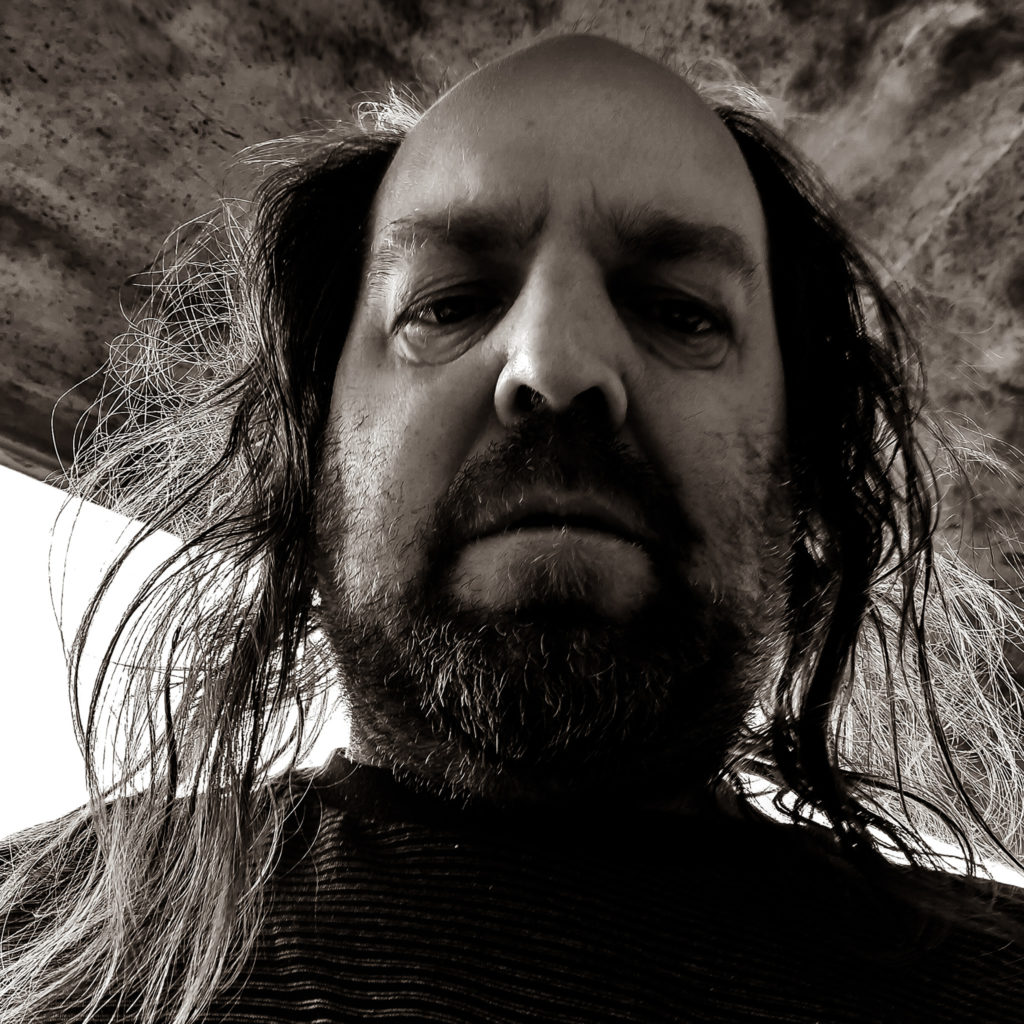 Starving Insect, "Perfect Nails For Satan"
Hot on the heels of a decidedly aggressive EP, Sweden's Starving Insect has a collaborative release in the works of an entirely different cast. The forthcoming split with Crystal Geometry is being introduced by this body jacking acid EBM banger which feels very much of a piece with Tripalium Corp's remit. Big, rubbery, and decidedly fun, if you can't find a spot for this in your sets we don't know what to tell you.

Cold Showers, "Lock and Key"
Dais Records secret weapon Cold Showers return with new EP Strength in Number the bulk of which was actually recorded in late 2020 while the band isolated from the pandemic. You may recall we were very into the band's 2019 release Motionless for its canny take on the mopey end of the Madchester sound – pensive New Order is a sound a lot of bands aspire to, but few pull off as well. Check out "Lock and Key" for a nice example of how they're continuing in that vein, and check back here later in the week for a little more on the topic.

Cyberplasm, "Mutilated Systems"
By happenstance we were listening to Cyberplasm's The Psychic Hologram for the first time in a while this past weekend, only to learn (thanks, Avi!) that the self-described cyber acid punk act had just dropped their first music since that 2019 LP. The title track from the forthcoming Mutilated Systems EP has much more Atari Teenage Riot than d-beat to it, but consider our appetites whetted one way or the other.

Oliver, "Distinguished She Said"
WIE EIN GOTT is the new label from XTR HUMAN's Johannes Stabel, presumably focusing on the same mix of coldwave and body sounds he explores in his own work. The label's first release is the appropriately named GOTT01 and features dancefloor ready cuts from the likes of Unconscious, Alpha Sect, XTR HUMAN himself and numerous others. Check out the contribution from Oliver (who released a really solid EP in January this year on Oraculo) below, and follow on Bandcamp for more news as the label takes shape.

MeLLLo, "Fireworks"
We've enjoyed a good number of tracks over the past few years from MeLLLo, the solo project of Marianthi Melitsi of Marsheaux, but this one seems a cut above. Sure, there's the savvy sense of gauzy electro/synthpop arrangement you'd want in a tune like this, but the clincher is that head in the clouds vocal delivery that sends a burst of pure summer bliss sparkling through your head.

modebionics, "OVERMIND"
Finally, some new to us sounds from Los Angeles' modebionics. While we missed out on the two releases last year, we're glad to be hearing the new four-track demo that just hit Bandcamp at the beginning of the month. Musically the project resembles late eighties EBM pre-dark electro (think super early FLA or X Marks for a point of comparison), a classic sound that has seen some recent action via acts like Choke Chain. Happy to add this project to our watchlist, and hoping the demo leads to a full release in the nearish future.