As we talked about on the podcast last week, plans for actual, honest-to-god, in the flesh shows are starting to once again seem like real possibilities rather than unattainable mirages to be chased or cans to be kicked further down a neverending road. Rescheduled 242 and Dead Can Dance tours are set to come to our neck of the woods, and Vancouver's own Actors are planning an album release show for the fall. It's still a long ways off, but it does finally feel as though experiencing live music is something that will be happening again in the near future, and to be frank, that's a whole lot to process. While we're contemplating what a post-vax live scene might look like, here's this week's batch of Tracks.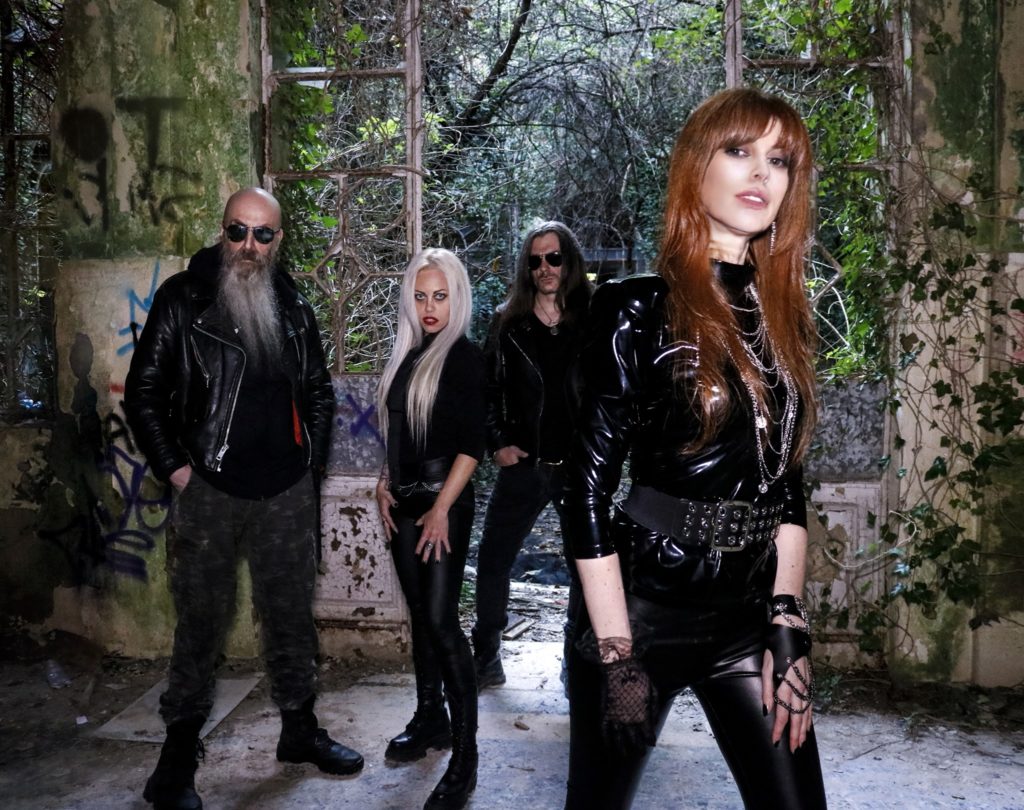 Null Split, "All The Things"
If the voice behind French industrial project Null Split sounds familiar, it's because Antoine Kerbérénès is the vocalist for PNW EBM wunderkinds Chrome Corpse. That said, Antoine's Null Split material is of a distinctly more industrial rock vibe; indeed, "All The Things" is the best 90s style industrial rock track we've heard in ages, bringing to mind classic Hate Dept, Chemlab and more contemporary adherents like Everything Goes Cold. Sometimes a band puts something out in a style you don't realize you've been missing 'til you hear it.

Gnome & Spybey, "To Be The Sun In Flight"
After a lengthy hiatus, the collaboration between Mark Spybey of Dead Voices On Air and Tony D'Oporto, AKA Gnome, is back on. Their extant discography cross-bred a core ambient template with plenty of folk, industrial, ethereal, and dance sounds, but new record The Seventh Seal, being pitched as "largely song based", digs into Spybey's less-explored folk/singer-songwriter side of things. Getting a few wisps of Gavin Friday in this slightly pensive but still beautiful number.

Kirlian Camera, "Lobotomine 5"
We weren't that fussy about the last Kirlian Camera LP to be honest; despite both being long time fans of the Italian darkwave masters, we found it hard to hold onto anything on Hologram Moon. Perhaps it was a lack of the group's trademark esoteric weirdness, a trait that has defined them through innumerable shifts in lineup and style over the decades Kirlian Camera has been active. Thankfully "Lobotomine 5", the second single from the forthcoming 2LP Cold Pills (Scarlet Gate of Toxic Daybreak) is possessed of that special quality we look for from Bergamini and Fossi, landing between weird loungy electro and sleek electronic wave with some strange diversions along the way.

Lola Kumtus, "The Shape Of Men"
We mostly know Finland's Lola Kumtus for their early quirky minimal synth stylings which often abut upon NDW territory. But new LP Pharmakos looks to be steering in a more specifically EBM direction, albeit directed by the duo's minimalist and at times flat out weird aesthetic. Nice amount of stripped-down house levity to this particular cut. Is the abrupt end a mastering error or closely considered artistic decision? We leave it to you.

Bad Wolf, "Hell"
Nein Records caught out attention with the name of their forthcoming compilation Brutalist Disco. Blocky, austere, monolithic dance music is surely something we all get a taste for now and again, and something the Berlin-based label has dealt in on occasion. That said, we're getting much lighter vibes from one of the comp's preview tracks, "Hell" by Bad Wolf. Slicked up, low-key electro-pop with a darker edge (and maybe a hint of 2000s blog house?), it's a whole lot more free and easy than we anticipated, and all the better for it.

E.L.I., "Freaks At Play"
Lastly, some promising new stuff coming to us by way of Tripalium Corp, the acid freaks who first brought Notausgang to our attention. Lo-fi EBM and dark electro styles on display on the first track from E.L.I., maybe akin to A Split Second heading in a more giallo direction. Deliberately murky and mid-tempo, this is avoiding a lot of the more overt moves we've seen a lot of tracks in this style make over the past couple of years, so there could be some more pleasant surprises on the forthcoming Misery Inc. tape.