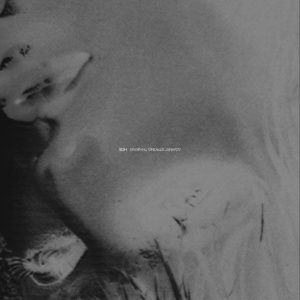 SDH
Against Strong Thinking
AVANT! Records
Listening to the Barcelona duo of SDH is a strikingly rich experience given the minimal instrumentation which guides most of their material, and their affinity for commonly sparse styles: coldwave, minimal synth, darkwave. There are at least two reasons for this. The first would be the power of Andrea P. Latorre's vocals, but more on that later. The second would be the band's ability shift between styles and emotions while maintaining the ghostly threads which have held each of their releases together. New EP Against Strong Thinking is a mere 25 minutes long, but Latorre and Sergi Algiz, but it puts the listener through the paces with elegance and drive.
Latorre and Algiz are proving themselves adroit at folding subtle complexities into their tracks without disrupting their immediacy. "No Miracles"' thudding electro stomp and its deadpan lyrics ("There's a miracle about to happen, but not for you") seems to have the same blunt impact as "Tell Them", the single from their 2018 debut LP, but there's an odd sense of joy and release to be found in the ostensibly harsh beats. The squarely sequenced lope of "Four Arms" has a direct and almost bubbly take of minimal synth, but the faintest of pads in the background combine with Latorre's vocals to bring about a sense of estrangement and even horror.
Latorre's vocals remain the band's most distinguishing feature. Firmly controlled but always evocative, they're of a piece with Vore Aurora's Alizeh Dahl Winter and Black Nail Cabaret's Árvai-Illés Emese. The cool self-reflection of "You Pt. 12", the plaintive missives of "Suffer", and the dismissive whoops which punctuate "Tell Them" are all quite varied on paper, but Latorre has the presence and personality to link them, and the entirety of Against Strong Thinking, together.
As with SDH's previous work, the smooth ease with which the material on Against Strong Thinking is delivered is deceptive: psychologically fraught tangles lie beneath the surface of the EP. It's a consolidation of power and reach for a band who continue to impress.