Another year, another recurring feature named after a Numan song. Observer is an outlet for short, capsule style reviews of the type you might see in your town's free weekly: basically a place for us to quickly throw some light on some things we don't have the time or inclination to review fully, but still feel like we would be remiss in ignoring. Check it out, and feel free to leave suggestions of recent releases to cover in the comments section.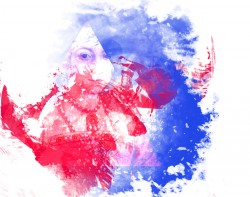 Becoming the Devourer
DecemberHoveringOut
Self Released
An outlet for Eric Sochocki of Cryogen Second's ideas that don't necessarily fit with the electronic-metal of his main project, the debut EP from Becoming the Devourer is a healthy collection of textured sound design and instrumentation. Instrumental save for the cover of Radiohead's "Street Spirit (Fade Out)", the five tracks on DecemberHoveringOut weave together more organic, string and guitar sounds with harsher electronic bass tones and touches of EDM style production, never committing entirely to any one mode over the course of a song. It's the shifts in focus that make the EP interesting to listen to, like how the title track slips from delicate piano and organ figures into a massive synth and syncopated drum section ever so naturally, or how the booming snares and grinding bass on "Truth/Comfort" make room for a distant guitar to emerge before being subsumed into the greater mix before echoing away into the distance. Brief though it is, there's plenty to chew on, one hopes that Sochocki will pursue some of these ideas in one form or another in his upcoming releases, regardless of project.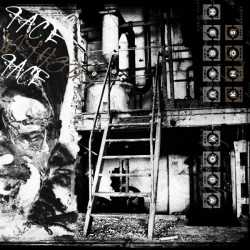 Negru Voda / Knös
Face Without Face
Malignant
As the legacies of Cold Meat Industry and Peter Nyström show, it ain't all EBM and synthpop up in Sweden. Although Megaptera, Nyström's most hailed project, has long since folded (as, unfortunately, did CMI just recently), he's still releasing music under the long-running Negru Voda moniker. On Face Without Face, Negru Voda splits duties with Knös. While that name in and of itself may not be familiar, regular readers might tweak to the name Fredrik Djurfeldt, also of Instans and and Severe Illusion. While Nyström's been in the game for decades, Djurfeldt's no spring chicken either, and Face Without Face sounds just like what it is: a couple of older hands flexing their preferred noise muscles. The Negru Voda side features fuzzy lo-fi production which hearkens back to noise's tape culture roots, but the actual compositions themselves are more even-tempered despite still remaining distinctly death industrial. While more discordant and aggressive than Megaptera, the even rhythmic keel of these pieces often lends them a hypnotic mood. Knös's tracks, conversely, have a more bubbling and uneven quality, with washes of crackling static ebbing and flowing relatively free of rhythm, menacing but never exploding, with the exception of the violent invective of "Slå Ihjäl Dig" (don't ask us who or what is being excoriated; we don't even understand Swedish that isn't distorted). Black and bleak, Face Without Face shows how quickly moods and aesthetics can be established and contrasted even within genres which seem to defy all traditional musicality.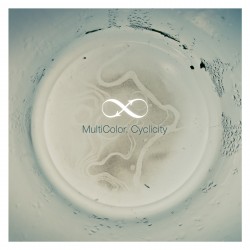 Multicolor
Cyclicity
Tympanik Audio
Putting out your debut on a label renowned for a deep roster of talented artists who work in a similar style to you is a blessing and a curse. For all the cosign that being on an incredibly consistent label like Tympanik brings you, there's going to be an equal amount of scrutiny, coupled with some lofty expectations. The first EP from Anton Guskov under the auspices of his Multicolor project does itself a few favours right off the bat, rather than rushing to establish itself and it's style, it lets Cyclicity unfold in a careful and unrushed fashion that compliments its minimalist compositional style. Clicky bass drums and whirring delays make up the body of "Moving Up", with subtle changes in timbre and occasional reversals and other audio tricks luring in the ear, while it's the ghostly echoes and hints of emerging sound going on in the background of the rarified rhythm programming and looping tones of opener "The First Stage" that prove most engaging. It's IDM with a mild technoid bent and a ridiculous amount of attention to the small details that differentiate it from other purveyors of the style, at 4 songs it's just a taster, but there's certainly reason to believe Multicolor will translate to a larger canvas with ease.