We're back to a regular week of posting after the last few days of holiday, scheduling, and tech difficulty hiccups. Fret not, the high standards of professionalism you've come to expect from a couple of goofs who got way too excited over this this weekend shall not be compromised. As we mentioned on last week's podcast, we're in the midst of getting to see two of our favourite bands, old and new in the past couple of days. Check this week's forthcoming podcast episode for the dirt on getting to see Youth Code tackle the laid-back college town of Bellingham right in the gut. Shortly thereafter, we'll be giving you our impressions of the Vancouver date on The Cure's tour which has apparently been rife with deep cuts and B-sides (please, for the love of god, no spoilers on this post!). 'Til then, we're getting the week started with our traditional batch of new tracks.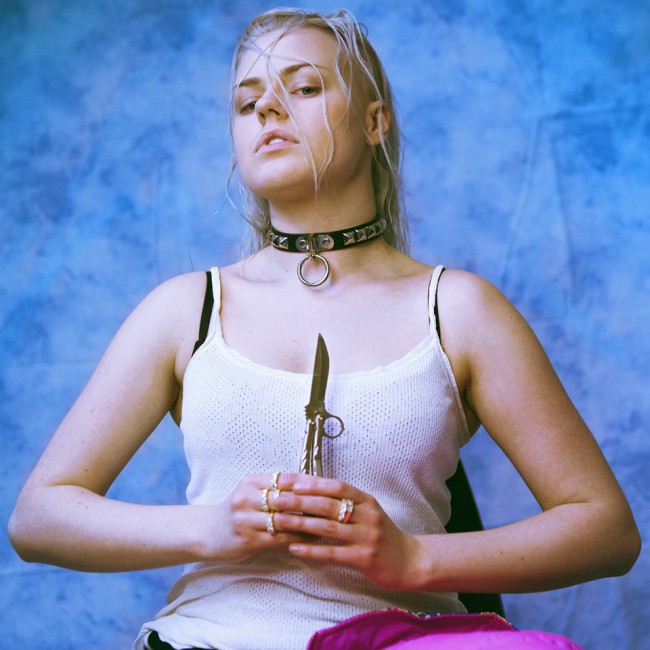 Rein, "I Don't Get Anything But Shit From You"
Another blast of blunt EBM fury from new Swedish arrival Rein. Still no word of a physical release of her earlier EP, and it's unclear if this standalone is part of something larger. There's a bit of a change from the EP on this but, with heavily pumped sidechaining and something which comes close to a straight-up electro pop bridge.

Boy Harsher, "Yr Body is Nothing"
New stuff from the good folks at DKA Records in Georgia, Boy Harsher's "Yr Body is Nothing" is a sneak peak of their forthcoming sophomore LP of the same name. Like a lot of the DKA releases this song has some funk baked into it's DNA, but the overall feel is in line with that monotone darkwave/body sound that's been making the rounds in 2016. If Spring darkwave isn't a thing yet, it should be and this should be included on the official Spotify playlist.

Winter Severity Index, "Athlete"
Italy's fantastically moody and ornate Winter Severity Index have a new seven-track release out. On first glance, Human Taxonomy seems to be doubling down on the gloomy moods Simona Ferrucci and cohort have always connoted so well, this time by having doomy bass preside over nearly everything.


Impulse Controls, "Devour"
Someone tell Joey Blush to settle down, we're having a great deal of difficulty keeping up with his release schedule in 2016. Beyond his own rapidly expanding catalogue as Blush Response, Joey is also getting hella collabs going including this one with noisy Serbian techno duo Ontal. If you were in the mood for some bleak as fuck rhythmic noise sounds with minimal structure and engineered for maximum impact, they got you covered. 12″ drops June 6th on Berlin's Instruments of Discipline.


TSTI, "Forgive Me"
Few modern artists do classic synthpop with a dark edge as well as New York state's TSTI. They've got melody, strong songwriting and arrangement chops to spare, as evidenced by the slowburn of new jam "Forgive Me". This one appears as part of Swedish label Repartiseraren's new compilation, which also features Cold Hell, Person:A and others. Check it, then cop the whole release from Bandcamp.

HERD, "Motpack"
Lastly, and possibly a little tangentially, some pure outre sound design courtesy of Darkfloor (who brought us that excellent A Vengeance tape a while back). The PR copy name-checks FSOL, and we'd certainly agree, but the sustained ambient cityscapes produced by this slab of clicks, groans, and sweeps should appeal to fans of Forma Tadre and that much-hyped The Sprawl EP.