Morning, gang! Yep, you're stuck with me for another Monday. With Alex kicking back in cabin country (yes, we do have a bit of it out here in BC but it's certainly not an entrenched part of the local lifestyle as in Ontario), I've been holding down the ID:UD fort by myself: cooking vegan stir-fries, busting out some Katamari Damacy, watching the Jays get swept by Tampa Bay (le sigh), and checking new tunes. I also managed to catch a couple live shows: Van-city's own Spectres continue to impress and should really be on the radar of anyone in town who digs post-punk. I also caught Peter Murphy's "Mr. Moonlight", all-Bauhaus material solo tour, which features a pretty solid setlist with a couple of pleasant surprises; catch it if it hasn't rolled through yr town yet. To business!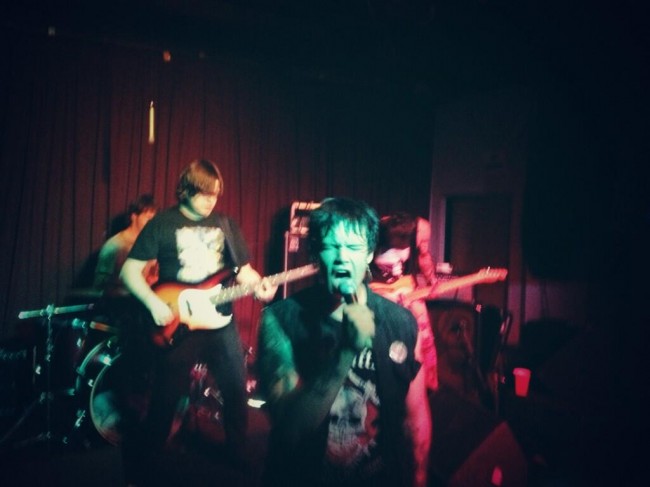 Neuroticfish, "Illusion Of Home (Rough-Mix)"
Another full track from Neuroticfish's forthcoming return LP, A Sign Of Life is here, and alights upon pretty much all of the futurepop touchstones which made the band's reemergence so hotly anticipated: immediate leads, emotive crooning from Sascha, and some deeper, echoing atmospheres behind the louder elements. Promising stuff.

The Pain Machinery, "Outside (Henrik Bäckström Remix)"
Henrik of Necro Facility serves up a very techno take on fellow Swedes The Pain Machinery's "Outside", taken from last year's Restart. Seems as though this is taken from an upcoming 2003-2013 compilation. All remixes? Outtakes? Best-of? Stay tuned…

Mild Peril, "Outer Zone / Sigma Zone"
More deep synth kosmische fun from London's Chris Gilbert. Like the original masters of spacey stuff, Mild Peril excel at long-form material like this. Taken from a new two-track, half hour EP, this piece's slow evolution is a treat to hear unfold.

All Hallow's Eve, "All Hallow's Eve (Bathouse Club Mix)"
Debut single by new trad goth band made up of members of House Of Usher and Sweet Ermengarde. Do those vocals sound familiar, dear reader? Yes, that is indeed Tim Chandler of Manuskript/Pretentious, Moi? with a guest spot; Rachel Speight of Die Laughing/P,M? also appears on another track. Looks to be an "everyone's welcome" revolving door type project a la The Eden House, which is fine by me as long as the tracks are this solid.

Alison Moyet, "Love Reign Supreme"
Okay, a bit of an odd inclusion to finish things off. The likes of Alison Moyet certainly doesn't need whatever minimal bump we could offer, and while her new album The Minutes is getting NA distro from Metropolis, it's a bit too far outside our purview to get a review here. That said, 2013's certainly been marked by a lot of great synthpop, so I thought I'd say something about the record here. It's a mixed bag as far as actual songs go, and while Alison's voice is great throughout, some of the tracks buried it (ostensibly the draw of the record) beneath too much instrumentation and over-production. There are a couple of pleasant exceptions, like "Filigree" and this, the second single, which keeps her warm, almost chiding tone front and center over a classic and bouncy synth arrangement.