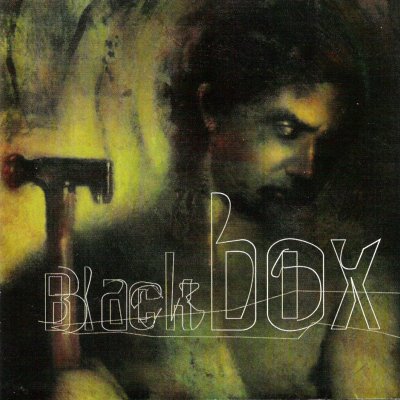 Quick, what compilation of industrial music is 20 years old in 2014, and was an integral part of every scene DJs gigging arsenal for years and years to follow? If you guessed There Is No Time, nope, that was 1995. We were speaking of ye olde Wax Trax Black Box (officially and awkwardly titled Blackbox – Wax Trax! Records: The First 13 Years), the legendary compilation of tracks from the Golden Age of the Chicago based label. Not a snapshot in time, but a retrospective, the unassuming 3-cd set is such a mainstay in collections across the board that there are several projects on it (like say, Wreck) who are mostly known solely for their inclusion on it. Of course there's plenty of "names" on it as well, which led to a recent realization during a convo at the HQ: many of the bands on the Black Box are still active, and are making markedly different music than the stuff crystallized by the 1994 box set. We've excluded a few real obvious markers (no one from the Ministry camp is repped, chances are you know what's happening in that end of the woods) and gone with songs we thought had a thematic break from the numbers repped in the box. Here you go, download directly from here, and stream from the widget below.
So Fragile #23: Everybody Everybody by I Die: You Die on Mixcloud
Front Line Assembly, "Prototype"
We never think of the venerable Vancouver industrial project FLA as a "Wax Trax band", but the domestic versions of many of their classic albums and singles (including career highlight like Caustic Grip and Digital Tension Dementia) were pressed to CD and vinyl and serviced to your local college radio station by WT. Enjoy this soundtracky cut from last year's excellent Echogenetic, which follows nicely from their 80s era material if you ask us.
Pankow, "Logophobia"
Alright, so Pankow were always a weird band, their most famous song is a tribute to dicks after all. Who knows if the stuff on their contemporary records, like 2013's And Shun The Cure They Most Desire is more or less oddball than the stuff licensed by Wax Trax in the day, but the fact that they've become elder statesman for their brand of electronic weirdness is certainly notable.
Foetus, "Halloween / Turbulence"
Jim Thirlwell's never been too far out of hand for folks paying attention, whether he's collabing with divine dark chanteuse Zola Jesus at the Guggenheim or crafting skronky soundtracks for The Venture Bros. (the best show occasionally on television for the senior staff's money). While he's quite a ways away from the Swans-esque violence of the Wiseblood project or wailing like a demon on a dope trip with Marc Almond, but there's still plenty of anarchic fun to be had on his recent releases. Check this cover of the classic John Carpenter theme, which swaps out minimalist staccato plink for full-bore orchestral attack.
Laibach, "We Are Millions And Millions Are One"
The word we're getting is that the radical shift on the latest release by Slovenia's greatest exports is due in part to an increased degree of creative input by longtime member Ivan Novak. Regardless of origin, both musically and thematically this suave number is a far cry from "Geburt Einer Nation".
Meat Beat Manifesto, "Spanish Vocoder"
Dub is the logical extension of the producer-as-artiste style that Jack Dangers was developing in his Wax Trax era releases, so you may not be too shocked to hear how far down the reverb rabbit hole Meat Beat has gone in contemporary times. It is worth noting that although Dangers doesn't really make "industrial" anymore, he hasn't ever divorced himself from the sort of music he was making in the Chicago days, and that numbers from Storm the Studio still make his visual heavy live shows to this day.
In The Nursery, "Vantage"
People who've only encountered their recent soundtrack work (both live and recorded, both for new and archival film) might be surprised to learn about the Humberstone brothers' pasts in industrial music (though the same could be said for Graeme Revell), but truth be told the seeds of their future status as "The Kings Of Bombast" can be sourced in "Compulsion", their trademark Black Box tune. That said, in the interim they learned to express a far wider range of moods with their orchestral palette, like this gorgeous piece from 2007's Era.
Controlled Bleeding, "Grinder's Song"
It's perhaps fitting that we close not only with the noisiest of the tracks we've flagged, but also one by the band who've arguably had the most varied discography. From ambient to metal to new wave to their current free jazz/noise rock incarnation, the New York oddity that is Controlled Bleeding have never sat still for long. We fully expect to be able to check back in with them in another twenty years to find them playing some fucked up fusion of breakcore and skiffle.