Like we said a few weeks back, LA is poppin' off like a mobster boss when it comes to vital new stuff which is in the EBM vein but doesn't necessarily come from established scene routes and founts. Over the past year or so, we've become devotees of many bands in California on the whole who are bringing outside energy and perspectives to some of the industrial, minimal wave, and body sounds we love, and we wanted to showcase some of them with a special mixtape. All California, all new fresh. Let's go, stream or download at the bottom of the post!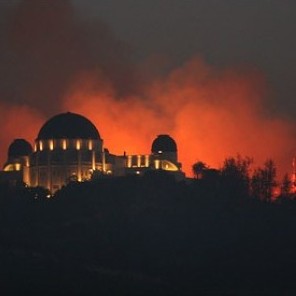 //TENSE//, "Turn it Off (Extended Version)"
A band we won't soon be tired of big-upping, which you'll note we've been doing since our first ever mixtape. We're told the new record comes out soon, we'll be here patiently waiting in our faux-leather jackets and ridiculously oversized aviator-style sunglasses until then.
Vandalaze, "Video Void"
One of our doggs from the virtual den of digital iniquity that is the Violent Playground forum! Cory Yu is lightin' up Sacramento with his mix of nu-ebm and minimal synth, not sure if a record is on the horizon, but once we know you'll hear about it in these pages, guaranteed.
White Car, "Feed Me"
White Car stand at a cool nexus between early tape-loop industrial experimentation and the wave of funky electronic music that bears no allegiance to any particular subgenre. Recent transplants to LA, their 2012 album from whence this cut is pulled received scores of accolades from in and outside Our Thing.
Branes, "CGI, E-Mail Order Bride"
Pulling from the more beat-heavy side of classic French coldwave (hell of Kas Product feels on this tune) as much as anything, LA's Branes also offer up a big side of goofy (often food-related) fun on their Perfection Condition LP. With new Alien Sex Fiend records in relatively short supply these days, we're happy to have learned of these kooky kats.
Youth Code, "Keep Falling Apart"
What with how much we've been talking about them of late, we can't blame you if you're beginning to think the LA duo are blackmailing the senior staff with incriminating photos of us and a greased wallaby at the Ikea ballpit, dear reader. While we'd like to like to be able to put such rumours to rest, we won't stop talking about Youth Code because their first tracks jack us up the way classic, noisy EBM did when we were first getting into it lo those many years ago.
Violet Tremors, "Control SubMission"
We've been enamored with this Los Angelean minimal wave duo since we saw them open for ohGr and our pals in Left Spine Down a year or so back, and their LP also impressed. This for the floor mix steps up the tempo but loses none of the charm of the original.
Tearist, "Lo V"
Last time they blew through Vancouver we tried to buy a vinyl from Tearist, but the dude said they left it outside in the van, so I couldn't. TRUE STORY. We won't hold it against them though, seeing as they gave one of the most unhinged performances we'd see all year. Enjoy this uncharacteristically laid back cut, laid back for Tearist anyway.