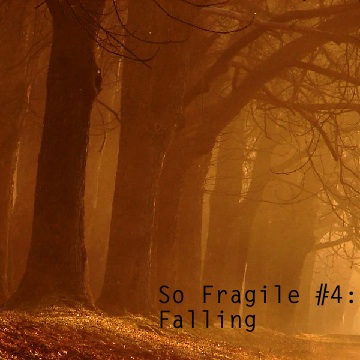 As much as we enjoy ferreting out new club tracks and debating the value (or lack thereof) of Terr0rganizm-X's new record, we also like to kick back with a pot of Earl Grey and enjoy some more somber, autumnal fare. This mix is designed for late-night reading, bus rides or walks around your neighbourhood. Throw it on your iPod and have it handy for moments of quiet reflection. Or fuck to it, we don't care, we just put these things out there. Stream or download at the bottom of the post.
I Die: You Die mixtapes are composed of 100% purchased (or free from the artist or label) music. Please show some love to the folks who so enrich our little lives with their efforts by buying a CD or a download won't you?
Comaduster – Giving in to the Violence
A symphonic track from Edmonton's Comaduster, this one appears on his free to download Slip Through album. Homeboy works for BioWare, and many of his tracks have appeared in such noted videogame franchises as Mass Effect. Listen careful for the Grape Lady sample.
Absolute Body Control – Sorrow (Daniel Myer Version)
It's a given that any ID:UD post has a 50% chance of including a reference to either Dirk Ivens or Daniel Myer. So with that in mind, here's a two-fer off of ABC's Sorrow EP, which came free with an issue of Sonic Seducer (ain't no loser).

Kirlian Camera – I Gave You Wings, I Gave You Death
What were we just saying about artists we find ways to shoehorn into things? Bruce just saw them, Alex is jealous, they have a new album on the way. Expect to hear about that one, like, a lot. Here's a b-side from the recent Ghlóir ar an Oíche EP.

Saltillo – Grafting
Artoffact has just reissued Saltillo's excellent neo-classical by way of trip-hop record Ganglion, remastered even. Very pleasant chill-out music that well pre-dates all this steampunk nonsense, so we don't feel bad giving it a hearty recommendation.
Collide – Counting to Zero
Like we alluded to in our recent review, Collide is perfect for autumnal listening. Go read the review, and for god's sake, buy the new album and support some of our things long standing independants.
Balam Acab – Heavy Lifting Things
A bit out of our usual purview, but we listened to a lot of garbage drag records this year, and it was a real pleasure to see something as pretty and accomplished as Balam Acab's Wander/Wonder emerge from the witchhouse wilds. This one's getting a lot of press, and deservedly so.