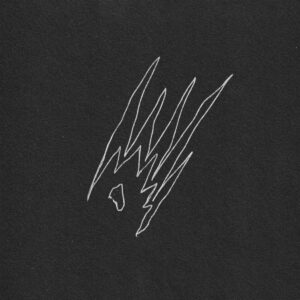 Morwan
Svitaye, Palaye
Feel It Records
Alex Ashtaui's sophomore release as Morwan, 2020's Zola​-​Zemlya was a stunning piece of work whose infusion of Ukrainian and Arabic folk traditions into bracing post-punk made it one of our favourite records of the year. It was the sort of record which didn't succeed solely by virtue of the strength of the material itself, but also by introducing us to an artist who sat at such a singular intersection of sounds that you couldn't help but hold your breath and wonder where Ashtaui's muse would take him next. Unfortunately, with Russia's invasion of his homeland, Ashtaui has been driven from the Ukraine to the relative safety of Berlin, where he completed his work on Svitaye, Palaye.
It's impossible to not listen for musical traces of the turmoil and grief Ashtaui has been reckoning with, but truth be told much of Svitaye, Palaye is made up of the same DNA as Zola​-​Zemlya. The storming, uptempo gallop of "Полетіли", in which Ashtaui's voice rises up from its stoic baritone to match the increasingly frantic pace of the track's guitars, is exactly the sort of piece which first drew us to Morwan like a moth to a fire: ghostly, at times seemingly immaterial, and yet also entirely trenchant. Well-suited to modern post-punk dancefloors, "С​я​є​ш" jigs and weaves, showcasing Ashtaui's keen ability to find the rhythmic overlap in the styles he draws upon.
It's in the subtler details of Svitaye, Palaye that its thematic and circumstantial differences from its predecessor can be found. The pummelling, screaming violence which "Грім" builds to feels far more chaotic than the rhythmic precision with which "Черное солнце" built to a similarly dramatic (but far more controlled) conclusion on Zola​-​Zemlya. The wintry spaciousness of "Ж​у​р​б​а", conversely, is more recalcitrant than what came before. And in terms of the record's vocals, the wounded confusion and despair with which Ashtaui sings crosses all language barriers. While at times his lyrics still point to an otherworldly and classically Romantic view of nature, there's no mistaking the grief of "Тополі" ("I have no strength / The sky is already brighter / So many bodies") nor the bile in the invective of "Відчуваеш".
Svitaye, Palaye is the first record we've ever written about at the site to be written by someone displaced by a still-ongoing war. It makes for harrowing listening, but Ashtaui's decision to keep the record's approach to war "abstract and emotional" rather than historically or geographically specific is key. As arpeggiated synth strings recreate mournful birdsong in the last moments of closer "Земля палає", the tragic beauty of Ashtaui using Morwan to hold to his own artistic vision even in the most dire of circumstances comes into focus. Highly recommended.