We had the always welcome opportunity to get behind the decks this past long weekend, playing Vancouver's Coffin Club in a classic two-room club setup. The classic goth-industrial format is one that we're obviously very attached to, and while there was a point in recent memory where we thought it was essentially dead, we're starting to understand its resilience – in a niche scene with a lot of different people with different expectations, the variety of genres you're obliged to touch on when DJing is an excellent reason to keep your ear to the ground for new sounds. And wouldn't you know it, we just happen to have a weekly post dedicated to that very kind of digital crate digging. See below!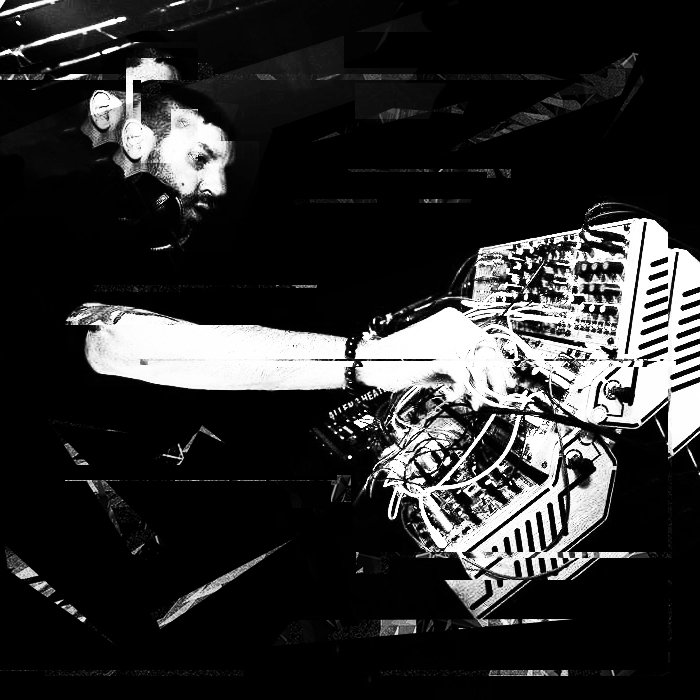 Crystal Geometry, "Alien Abduction"
One of the best things about French modular synth wizard Crystal Geometry has been the sense of forward movement apparent in the project's releases. Last year's I Stare Into Darkness showed a broader range of influences from well-outside the industrial and techno sounds than had been hinted at previously, and new EP Promised Lands continues in that vein – all four cuts have a distinct flavour of their own, but the early standout for us is "Alien Abduction", a wild bit of hyperspeed vocal electro complete with slappy claps and cowbell for good measure.

DJ Shulgin, "Spirit Research"
As usual, Columbian body music label Pildoras Tapes doesn't disappoint. A new alias of Faunes Efe, AKA the always-productive Filmmaker, DJ Shulgin and the A Chemical Love Story EP are offering up a slightly funkier take on Efe's signature style. While still stabby and squelchy as all get out, there's just an extra little pep in the rhythm of tracks like this one.

Pablo Bozzi, "Testify"
The undisputed champion of Italo-Body Music has scarcely been a stranger to these weekly posts, and for good reason; at a time when people's appetite for fun dance music was at its pandemic-induced peak he hit on a sound that speaks to NRG, EBM, italo, and new beat, and has been turning out tracks in it at a feverish pace with no diminishing returns. We've been following the addition of early trance into Bozzi's work (did y'all peep that Soft Crash record?) and it's not at all unwelcome: check "Testify" for an indicator of where things could be headed for one of the freshest producers going.

Body Beat Ritual, "Disco Ghost"
Been a little while since we got new material from the New Zealand-based producer Body Beat Ritual, but the new Fixation EP was certainly worth the wait. While we got into the project via their more caustic numbers ("Teethgrinder" in specific was a pandemic era fave) the sound currently being plied is of a more modernized EBM template; it's funky and has potential for techno crossover, but keeps its feet squarely planted in the world of body music.

Asymetric80, "Not Human"
Coming out of Barcelona, the new EP from Asymetric80 offers a bouncy and harmonic take on current techno-driven instrumental body music. Nicely warm and rounded, tunes like this one mix in a little bit of synthwave flavour without indulging in the excesses or overt markers of that style, too.

Bestial Mouths, "I Am The Spell (Full Metal Witch remix by Hexmaschine)"
Lastly, we're still waiting on the next Bestial Mouths EP, but to keep our appetites whetted this remix of lead single "I Am The Spell" which came out last April has just been released. Speeding up the draggy pulse of the original, this mix should fit in quite snugly on just about any darkwave dancefloor, while still keeping a good portion of the focus on Lynette's vocals.