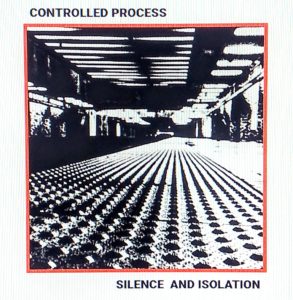 Controlled Process
Silence And Isolation
self-released
Montreal's Controlled Process rep an explicitly anti-fash stance, though without checking the label it might be difficult to detect an ideological stance in their moody and abstract style of minimal synth. Deep and rich but often cold analog synth tones mournfully shift across Silence and Isolation's almost wholly instrumental seven tracks, communicating atmospheric early 80s experimentalism. The overall presentation lies somewhere between Lustmord and Carpenter, but also with a distinctly Canadian tang of the sort which is impossible to describe to non-Canucks. While the running titular themes of isolation and silence make it a record well-suited to the stresses of lockdown, the sparse beats of "Silence II (building walls)" carry just enough connective tissue to work on more austere floors. Cinematic and smooth without being slick, there's some nice accompaniment to the winter of our discontent here.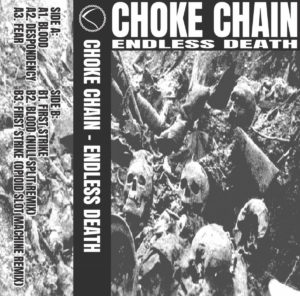 Choke Chain
Endless Death
self-released
Mark Trueman's 2020 debut EP as Choke Chain Chain Tactics was one of 2020's great EBM pleasures; the rawness of the production and the emphatic vocal delivery matched the tension of the worst year in recent memory to an almost paradoxically comforting degree. Trueman's followup Endless Death builds on the foundation of the predecessor, and shows growth in terms of production and delivery without polishing off the rough edges that gave its predecessor such potency. The mechanized bassline of opener "Blood" is accented by serrated leads, clopping percussion and springy stereo effects that act as a perfect background for the project's desperate, screeching vocals. "Fear" has Choke Chain slowing down somewhat and providing gaps in the bass and drums for surprisingly delicate whisps of melody to poke through before being annihilated by rapidfire claps and toms. Matters come to a head on "First Strike", a song that spends far more time establishing it's minimal groove, slowly introducing degraded pads and tiny bursts of synth and percussion to emerge. Never anything less than bellicose and rough, the four originals and two remixes on Endless Death display an emerging artist's evolving toolkit and aesthetic in real time. Recommended.