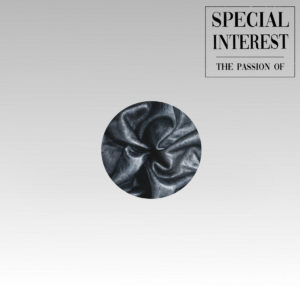 Special Interest
The Passion Of
Thrilling Living Records/NIGHT SCHOOL
It's likely been a long time since you heard anything like Special Interest's The Passion Of. Where the New Orleans quartet's previous effort Spiralling established their wild approach to punk as filtered through no-wave and synthpunk, the new LP shows them expanding outward, tapping into wildly confrontational and compulsively danceable sonics. It's still punk to be certain, but punk that's been torn apart and reassembled into a new mutant form, emcompassing matters both political and personal with a rare vitality and power.
One of the most distinctive things about The Passion Of is how much chaos its songs contain while also been dialled in with razor sharp precision. "Disco III" runs on a lockstep drum machine groove and squealing siren guitar and quick bass runs, with vocalist Alli Logout delivering a rapidfire account of a violent and debauched night out the culminates in the chorus of 'Sodomy on LSD'. It's wild and bracing because it constantly feels like it's on the verge of going completely off the rails without even actually losing a step. It's the same thing that makes the arch-scorn of "Homogenized Milk" so acerbic; synths guitars trade washes of noise distortion while Logout directly addresses gentrification as a form of violence, matched by a pulsing bassline, tumultuous but still tightly controlled.
Lest you think it's all furious high-speed discord, Special Interest are equally good at riding a heavy groove. A simple kick-snare and straight-ahead 16th note bassline drive "All Tomorrow's Carry" hard, while atonal peals of guitar and sorrowful synth pads, the song's mournful tone counterpointed by the pointed question of its duel refrains: "Are we going out tonight?" and "Would you bat an eye/Waiting for war machines to pass you by?". The climactic heart of the record, "Street Pulse Beat", puts its rhythm all out in front, allowing plenty of space for an astounding vocal from Logout, both pained and longing. As her voice gains volume and urgency the song gains momentum before smoothly topping out with uncharacteristic grace.
The Passion Of contains so much in terms of approach and execution, its range of ideas a match for its livewire intensity. You can hear the echoes of their live presentation throughout – the album is translated to tape without losing a step and the proximity of each note makes it all the more impactful. Bellicose, explicit, uplifting and absolutely of the moment, Special Interest have made something crucial, and especially deserving of your attention. Highly recommended.