Hopefully folks made out half as well as we did on Friday at Bandcamp. BC's proven themselves to be decent folks in times of crisis in the past, and suspending their fees to ensure that all money from sales went through to artists likely experiencing some disruption of income right now was a nice move. As this week's batch of new tracks shows, plenty of artists are releasing all sorts of new and archival material to help weather these uncertain times, and we'll do our best to draw your attention to those we dig and hope you will too.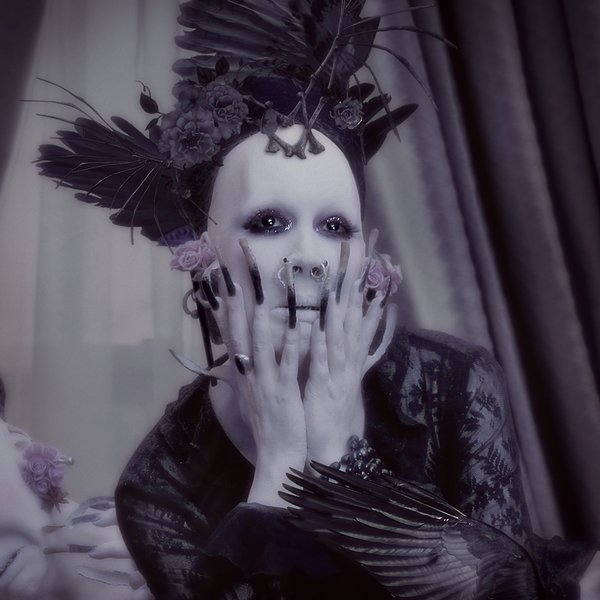 Klack, "Distancing"
Klack Weird Al their own track "Discipline", and gosh if it isn't something of a small comfort in these times. "Discipline" was a recent favourite of ours from the Wisconsin new beat/EBM combo, classic middle era body music with nice melodic touches and chantable vocals. While we feel that things might have become a lot more clear to skeptics in the impossibly short amount of time since this was recorded and released, we still applaud the fellas for putting it together and for donating proceeds to the staff of Crucible, their local haunt.

INVA//ID, "11.11"
The new EP from LA's INVA//ID is predominantly made up of remixes of "Broken", but new track "11.11" ranks up with the best and most catchy material from the recent Masochism In D Minor LP. Hooky but unremittingly mean, it's a nice jumping on point for the cross-section of post-industrial sounds Christopher Rivera & co. have been blending of late, with a healthy helping of yobbish bile.

Liebknecht, "Köln (Total Harmonic Noize Remix)"
Like a lot of artists, Daniel Myer put together some releases specifically for folks to pick up on this past Friday during Bandcamp's big waiving-of-profits sale. Enter three massive collections of demos, one-offs and DJ blends, spanning Architect, Liebknecht and Hexer, with a few bonuses besides. As if that wasn't enough, Herr Myer also dropped this bangin' version of "Köln", guaranteed to set your one person living room dancefloor off. Go on, what's stopping you?

Panic Priest, "Nighthunter"
Don't let the font fool you: Chicago's Panic Priest isn't going all synthwave on us. The first track from forthcoming sophomore LP Second Seduction is still rooted in rocking, crooning darkwave that's heavy on panache and charm. That said, the pop hooks on this number can't be overlooked: we're getting a fair bit of Concrete Blonde (and maybe a hint of Duran Duran?), which is a-okay by us.

Sopor Aeternus & The Ensemble Of Shadows, "Poison"
It's so easy to get lost in the longstanding myth of Anna-Varney Cantodea (and who can't relate to goth's premiere self-isolator right now?) that it's easy to forget that she's a canny crafter of downright catchy darkwave tunes…in addition to being an eternal icon of ubergoth misery. New LP Island Of The Dead is a litany of invective levied at fair-weather friends and lovers, including this pained and wistful number.

Leæther Strip vs. Nature Of Wires, "A Heart So Divine"
Claus Larsen teams up with UK melodic synthpop act Nature of Wires for this truly beautiful and heartfelt single to help pay for Claus' husband Kurt's ongoing medical treatment. Claus' love of classic synthpop shouldn't be a surprise to anyone who has paid attention to his various tribute and covers compilations over the years, but there's something undeniably touching and beautiful about hearing the legendary dark electro master open himself up fully like this. A lovely track and well worth supporting.