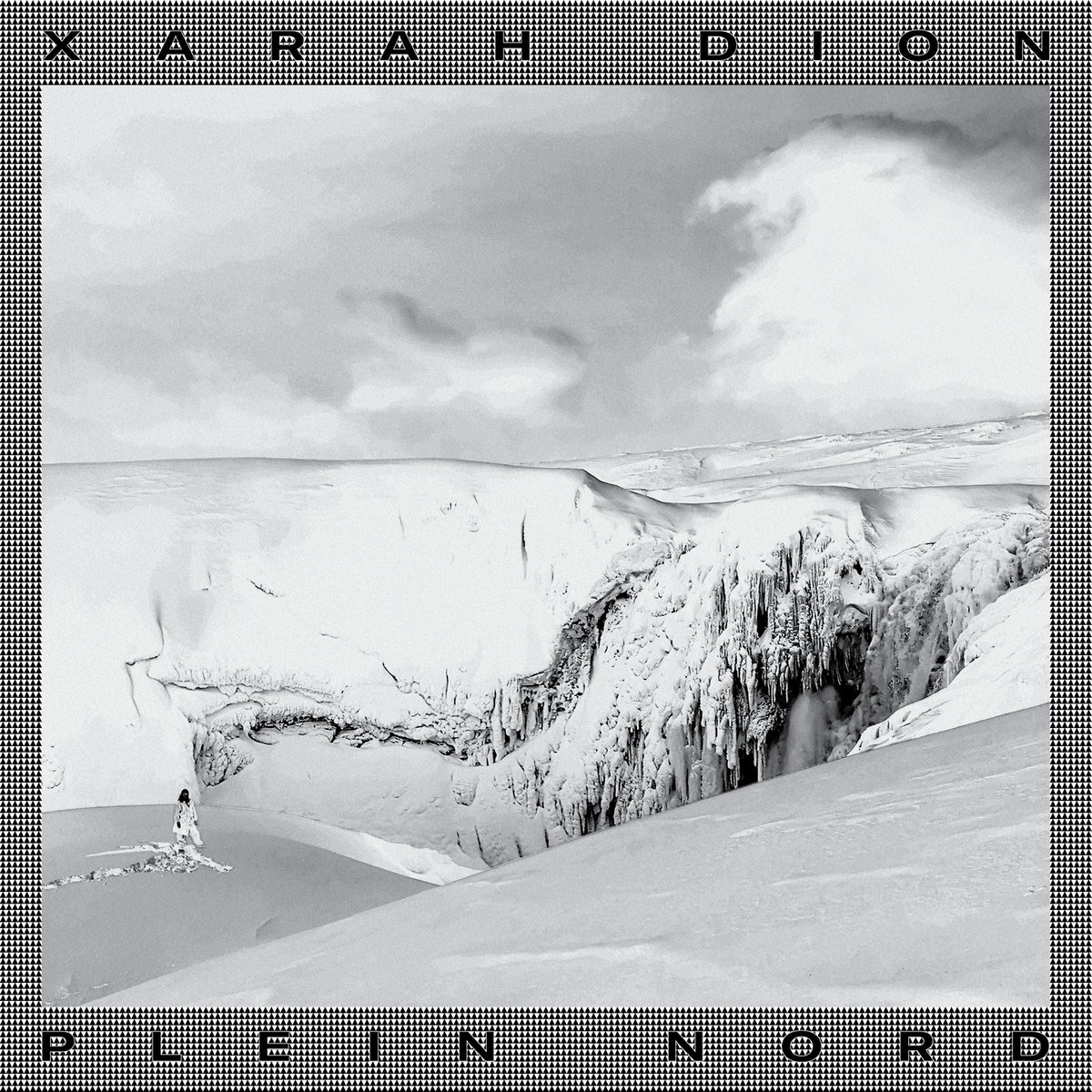 Xarah Dion
Plein Nord
self-released
Xarah Dion is most associated with the minimal wave scene, although her lush, full-bodied material has more carriage than that genre tag often implies. Her third album Plein Nord finds the Montreal based artist in full darkwave mode, supplementing her expressive vocal range with some of her most substantial programming and sound design to date. It's music that finds a balance between wispy ephemera in its mood and melody, and weighty instrumentation and arrangement.
That dichotomy is apparent from the opening notes of each song on the LP. "Volte-Face" has barely resolved its looping bleeping lead before thudding kicks and razor sharp sweeps muscle their way into the track, setting the stage for Dion to deliver an alternating pointed monotone and restrained operatic vocal over severe claps and whirring bass. The title track borders on 90s dark electro with its dark pads and bouncing rhythm, while the lack of vocals is compensated with extensive melodic movement with the track moving along obscure, unpredictable currents. Standout "Bucolique" slows things down to mid-tempo, allowing for a more mournful tone to emerge: the concrete legs of its rhythm section allow for its cod-Arabian synth flute to whirl through the mix with ghostly import. It's heady stuff, with an intoxicating richness even at its most dour.
In the same way she understands how to arrange for maximum effect from a production and programming standpoint, Dion also understands how to deploy her vocals to achieve different ends. Whether in the switch between breathy melodics and conspiratorial whispers on hypnotic opener "Ethos Eros" or layering in a chorus of multi-tracked phantoms on the otherwise jerky and nervous "Avanlanche", she consistently changes the delivery and processing of her own voice. It's a studied choice as both performer and producer, one that makes her absence on the record (as on the wistful closer "Blandine") as impactful as her presence.
Plein Nord is a level-up record for Dion, not the first indication of her skill and creativity, but certainly the most articulated and inspired thus far. Moody and enigmatic without ever lapsing into lethargy or uncertainty, it feels like the work of a complete artist in every aspect with the utmost confidence and dedication to craft. Highly recommended.