We often use Tracks posts as opportunities to showcase new (or at least new to us) artists, but one of the perks that comes with having run I Die: You Die for over seven years now is seeing how some of our favourite artists have evolved over the years. The six bands featured in this week's Tracks post are all examples of the latter, and while a band like Covenant certainly needed no introduction to anyone back in 2011, each of the other five are projects we've been more or less tracking since their inception. Seven years can go by awful quick when you get to our age, but we're happy that the musicians featured here have taken every opportunity to grow and progress over the years.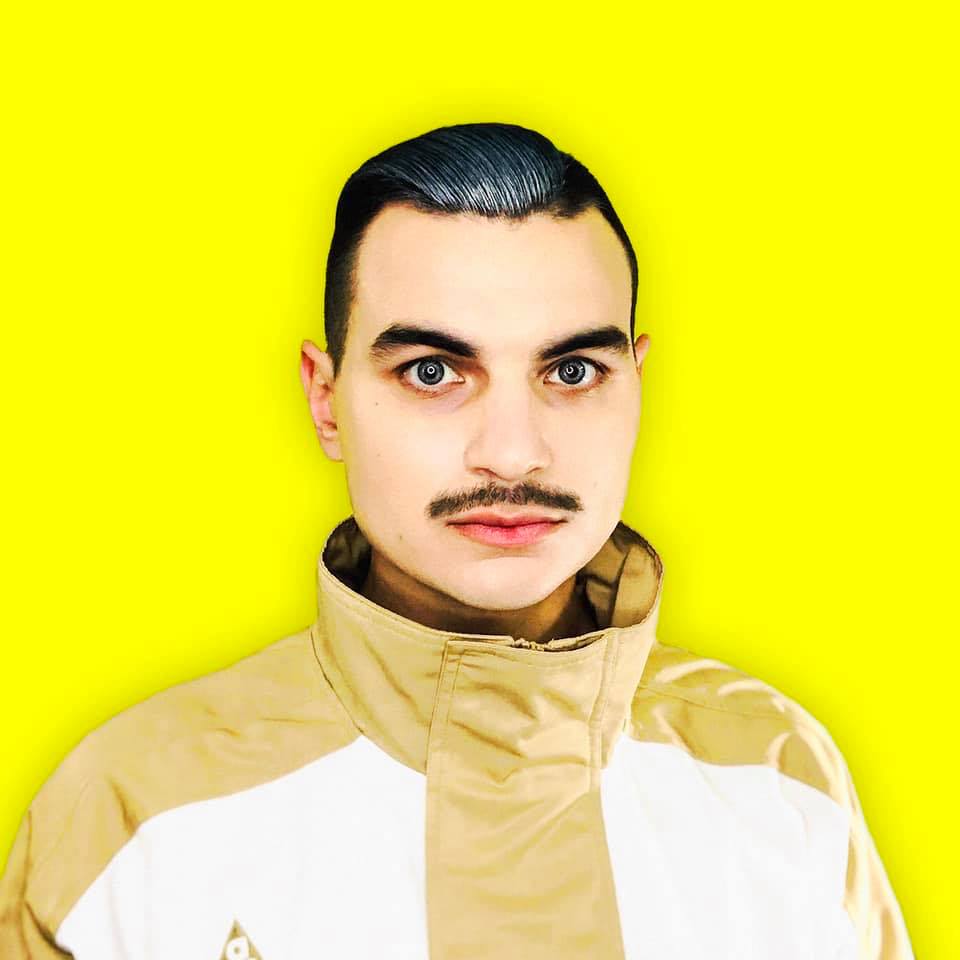 Covenant feat. grabyourface, "False Gods"
We are ready for there to be new Covenant, and it just so happens that we're getting some tasters hot from the new tour. The band put together a tour-only EP called Fieldworks Exkursion, with tracks created by each member of the band themed around field recordings they made during various live excursions. This one, penned by Daniel Myer and Eskil Simonsson and featuring vocals from French industrial project grabyourface, is all rhythm and momentum, with a motorized beat that takes us back to so many of the band's classic cuts. Can an album be far behind? We hope not.

Paladin, "BP: BASIX"
You've likely seen our coverage the various projects of Chris Gilbert, aka Paladin, aka Molasar, aka Mild Peril, aka a bunch of other distinct synth projects, but it's been several years since he did anything under his Body Party alias, and we're hype as hell about it. While technically not a resurrection of BP full-on as far as we know (the track was uploaded to Soundcloud under the Paladin account) the title references the amazingly catchy new beat/body music throwback sound that Gilbert conjured in the small catalogue of releases he did under the name five or six years back. You looking for bouncy bass, gated snares and the hookiest hooks this side of Belgium? Don't waste time, and hit play on the track embedded below. More like this please, Chris!

Glass Apple Bonzai, "Starlite (Extended Mix)"
Don't let the synthwave-ish design on the art for the last couple of singles fool you: Daniel X Belasco isn't switching up his sound to chase trends. The first taster from the forthcoming fourth Glass Apple Bonzai LP, The All-Nite Starlite Electronic Cafe, shows Belasco's studious approach to classic synthpop. Sober, contemplative, and enveloping, "Starlite" reminds us of the highlights of GAB's 2015 LP Night Maze. Bit by bit, Belasco has carved out a well-deserved rep as one of Canada's top electronic songwriters.

Mr.Kitty, "Trauma"
As opposed to the fluid stutter of first single "Empty Phases", "Trauma" shows off a much more rhythmic and strict side of Mr.Kitty's work as we anticipate the release of double LP Ephemeral. Whether you listen to "Trauma" and hear contemporary avant-garde pop or are having flashbacks to millennial electroclash, the ways in which Forrest Avery Lemaire has expanded his musical range while retaining the raw emotional honesty which was apparent in his first releases can't be ignored.

Harsh R, "Reciprocal"
It's been so cool to watch the rapid development of our pal Avi Roig's Harsh R project over the last couple of years. While the band hasn't abandoned the caustic, scathing electronics of the early demos, the steps up in production and songwriting have come quickly and consistently. Check new single "Reciprocal" for evidence: Roig's vocals, the bassline and drums are punky and DIY in the style we've come to expect, but also more defined, cutting and present that on any previous recordings. And those unexpected melodic flourishes? So ready for upcoming release Physical World to drop this month.

Kangarot, "Liquid Engineer II"
As we noted back in September, it's been far too long since we had a full release from Josh Reed's raw and psychedelic electro-industrial Kangarot outfit. It sounds as though we won't have to wait much longer, as Kangarot will be "releasing a new full length under a new partnership within the next few months", and Reed's offered two non-album tracks of mean robo-funk to tide us over until then.