Hola friends! If you listen to the podcast (and if you don't, you should!) you will have heard us mention the Telekon Slack channel we run with Talking to Ghosts. A few months back someone floated an idea that the community should assemble a Telekon compilation, with the idea that anyone on the channel could choose to partake. The result is the Telekompilation vol. 1, released today and featuring 23 tracks of previously unreleased material from across a broad spectrum of sounds and projects, some familiar to readers of this site, and some brand new. We're beyond pleased with the results, as a testament both to the creativity of our community, and the supportive atmosphere that fostered the creation of the compilation. Best of all, it's available now as a pay what you wish download (we encourage you to grab it for free, but any funds collected will be used to fund future volumes). Go on and grab it, and check out this week's Tracks while you wait for the download to complete.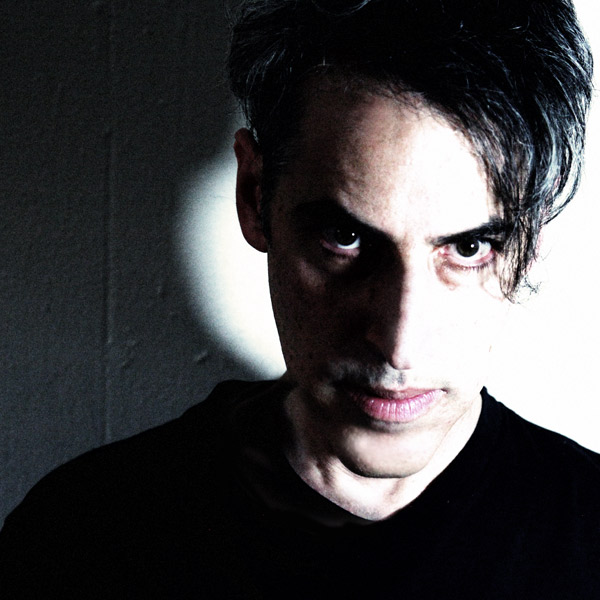 Black Tape For A Blue Girl, "To Touch The Milky Way"
2016's These Fleeting Moments wasn't just one of the highlights of the year, it was also a chance for us to reconnect with and reflect on the larger legacy of Black Tape For A Blue Girl's emotive whirlwind. We're very pleased to be able to offer a premiere from that record's follow-up, the title track from the forthcoming To Touch The Milky Way. Black Tape/Projekt mastermind Sam Rosenthal describes the track as a rumination on the tension between permanence and mortality. The song's narrator thinks "about their connection to the things that mattered and once seemed so urgent, wondering why. Why did we do this? Why do we still do this? Is there something more than pain and dirt and sorrow? I picture them reaching up, hand at arm's length, the stars in the distance between their fingers. I see the futility of trying to touch the milky way, but it's a human attempt to grasp more than what is within our reach, grasping for all that might be attainable during our brief time under the existential glow of life." Rosenthal tapped early Black Tape contributor Walter Holland to bring his space rock roots to bear on the track's guitar work, "representing something rich, and chaotic, and authentic and filled with hunger; the music of the character's civilization, singing through time." Stay tuned to this site for further thoughts on To Touch The Milky Way.

Lycia, "A Failure"
Speaking of Projekt, we somehow had no idea Lycia was dropping a new album last Friday, and now that we do know, it's basically all we want to listen to. We loved 2015's A Line that Connects (seriously, it was one of our top 10 records that year), and what we're hearing from In Flickers is promising indeed: the group's patented lush, shoegazey darkwave, enhanced with some upbeat drum programming and synthwork that we wouldn't have expected but is hitting the spot. Check out "A Failure" and keep an eye out for our review sometime soon!

Black Dresses, "Hell Is Real"
Queer Canadian industrial hip-hop wrestling with existential and sociopolitical dread? Yes, please. Black Dresses' bit-crushed rage is as vulnerable as it is acerbic, and like Hide, uses densely packed blasts of beats to convey the intolerable constriction of modern life under the kyriarchy. The duo behind Black Dresses move fast and deft, feinting from position to reaction at the speed of the Internet on their new Hell Is Real EP. Raw and necessary.

Cellar Graves, "The Bog"
Ya boy Chase Dobson follows up his excellent debut EP as Cellar Graves with a pay what you want hot Hallowe'en treat for y'all. Bigod 20's "The Bog" is one of those club classics you don't hear in a lot of actual clubs these days, which has allowed it to retain a lot of the life that has been sapped from other big hits of the era. Chase digs into it, adds some suitably cinematic flair and delivers a faithful but still striking version in his own modern electro-industrial style. Take us down there!

Phil Western, "Shallow Breathing"
A new record from Vancouver's own Phil Western is always cause for happiness here at ID:UD HQ. Phil's work outside of Download and Plateau has been tapping into a warm and wet vein of techno for the past several releases, and new LP No Love Lost looks to carry on that tradition with a healthy helping of the psychedelia which has always been the hallmark of a Western joint. Digging the speedy harmonies on this one.

Passing, "Abaddon"
We got an opportunity to check out Passing (aka Bestial Mouths founding member Christopher Myrick) at Das Bunker a few years back, and were very taken with the lo-fi modern take on post-industrial we heard. Now teaming with that ahead-of-the-curve crew DKA Records out of Atlanta, Myrick is putting out an 11 track album digitally and on cassette which you can preorder as we speak. Preview track "Abaddon" has us intrigued, it's manic and tense but with plenty of atmosphere to boot.