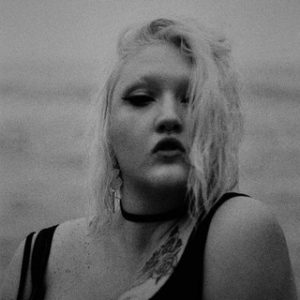 SRSQ
Unreality
Dais Records
If Them Are Us Too's Amends from earlier this year was a heartfelt goodbye to that band's Cash Askew, whose life was cut short by the Ghost Ship tragedy, then SRSQ's debut Unreality is about living life in the wake of an all-consuming loss. Like her work in TAUT, Kennedy Ashlyn's SRSQ songs walk the line between the ethereal and graspable emotion, rendering joy and heartache in equal measures. Where SRSQ diverges is in just how palpable everything feels; the bare sentiment that has always marked Ashlyn's work as seen in the light of unavoidable context.
Before going any further it must be noted that Unreality is a beautiful dreampop record. Whether in it's saddest, strangest or most triumphant moments, its never anything less than bewitchingly lush and alluring. Ashlyn's songwriting and synthetic instrumentation (supplemented by able production work from Inhalt's Matia Simovich) have a pleasing heft even in reverie, so that a track like the closer "Only One" feels grounded by the weight of its percussion and synth pads, without inhibiting the joyous lift-off of its climax. Similarly, the warm pulse of the bassline on "Permission" keeps its pitched down operatics and strange distant vocal samples from potentially alienating the listener. It's often easy to forget how much craft goes into making music that is dreamlike by design, but make no mistake, it took considerable proficiency to make this album what it is.
Of course technical concerns pale next to the Kennedy Ashlyn's incredible charisma as a performer. As we've come to expect her voice is powerful and vibrant, pushing through layers of gauze on hypnotic meditation on grief "The Martyr" and pushing the astonishing "Procession" up a mountain of sorrow with her voice modulating to match the songs earthy organ tones and wispy leads alike. In the record's most confidential moment "Cherish" she conveys wistfulness and rapture with an impassioned forcefulness that would feel almost out of touch with the song's sense of intimacy if it didn't also sound so soul-baringly real.
Unreality is a special record in both how it distills something so utterly, unforgettably personal into something so easily relatable and compulsively listenable. Whatever Kennedy Ashlyn's struggles were in bringing SRSQ into existence, the listener is left feeling uplifted through her journey. Far from a dirge, it addresses grief head-on without succumbing to it, and finds paths forward through it. Highly recommended.