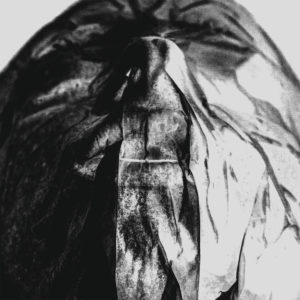 HØRD
Parallels
AVANT! Records
We've made a lot of hay about the spate of solid darkwave records which 2018 has brought us, and if nothing else we've been reminded of how many subtle shades and approaches to music that overarching tag can connote. The second LP from one-man French project HØRD takes a decidedly monochromatic approach to the genre, not only via dour moods but through the use of slavishly programmed arrangements. Parallels is an engaging if somewhat claustrophobic listen, a tension we're assuming Sebastien Carl was specifically aiming for.
The title of the record well suits the geometric rigor of the songs' arrangements. No matter how soft or melodic the synth-pads which carry the brunt of Parallels, they're invariably moving in lock-step with percussion, which often takes the form of mid-tempo, squared-off snares. The effect is sustained throughout the record: no matter the variation in tempo or key, HØRD conveys a sense of slow procession through grey corridors punctuated only by intersections leading to more of the same. There's something of fellow French darkwavers Minuit Machine in the likes of "No Eyes For" and "Silence", each of which seethe with a yearning for a nocturnal freedom their own arrangement curtails. Throughout, Carl's vocals are muted, often acting more as harmonic variation on the slow progression of the pads' mournful melodies rather than as leading elements themselves.
Parallels is a record that manages to sound bleak even by darkwave standards, though it does so while eschewing any hint of aggression. It's often resigned to exploring an architecture entirely of its own creation, and while that can be monotonous at times it's just as often impressive for its commitment to itself. It's not until the album's closing title track that there's any sense of release, with the soft, lullaby-like progression of pads finally promising some relief from the dour, concrete atmosphere Carl has been pursuing. Rich and calming keys rise above the simple beat and spill over, at last being yielded some degree of freedom. The question of whether such an unremitting aesthetic is sustainable (over a brisk eight tracks, it should be noted) might be up to the individual listener, but Parallels adheres to its own strict drafting.