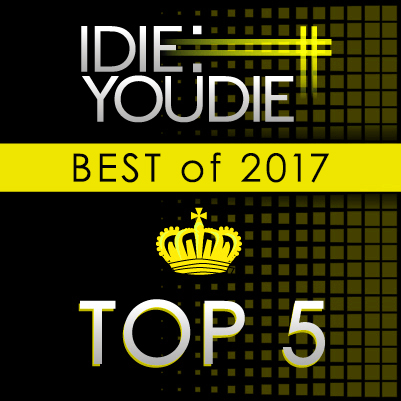 Well, here we are once again, friends. The culmination of a year's writing about Our Thing always brings about a mixture of reflection, relief, and exhaustion, but above all else we're feeling excited. Excited by the musical future which our favourite records of 2017 seems to portend. Genre snobbery holds less and less influence, allowing for promising new hybrids and advancements, and artists are responding to horror and uncertainty in the broader world with forceful and considered musical statements. We hope that your experience within and without the field of Our Thing has brought you into contact with some new favourites, and reconnected you with some artists you already knew. Without further ado, our Top Five records of 2017.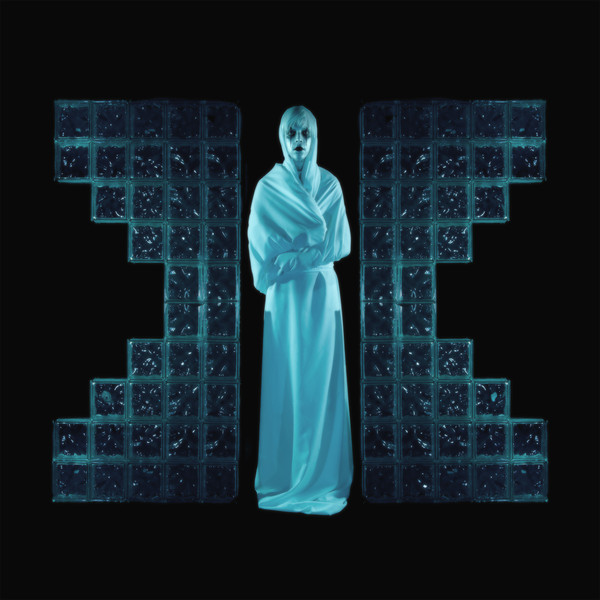 5. Drab Majesty
The Demonstration
Dais
The hook behind Drab Majesty – Andrew Clinco taking on the persona of reclusive grande dame Deb DeMure in order to better evoke the dreamy nostalgia of the band's music – was fun and quirky enough when its early singles began appearing five years back. But sophomore LP The Demonstration need not worry about ornamentation, and the concept often fades from mind while the tunes are playing, and what tunes they are. The new wave-cum-dream pop songwriting chops the record, um, demonstrates, put Drab Majesty in a class all their own this year. There's nothing especially flashy about the echo pedals and soft keyboard pads which do much of the heavy lifting here, but they're used to create tunes of such impact and clarity that the focused instrumentation of the LP seems to be as much about pop economy as atmosphere. Not that The Demonstration wants for the latter. From the lithe "Too Soon To Tell" to the reverberating arpeggios of "39 By Design" (which actually doesn't suffer for its proximity to Disintegration, a comparison we don't make lightly), Clinco is able to conjure the insular and morose world DeMure inhabits with apparent ease. That a record so ostensibly dreary feels light and approachable is a whole other achievement unto itself. Alive with death and deftly cumberson, The Demonstration embraces the contradiction inherent to the idea of "goth pop" and works as a masterstroke under either rubric. Read our full review.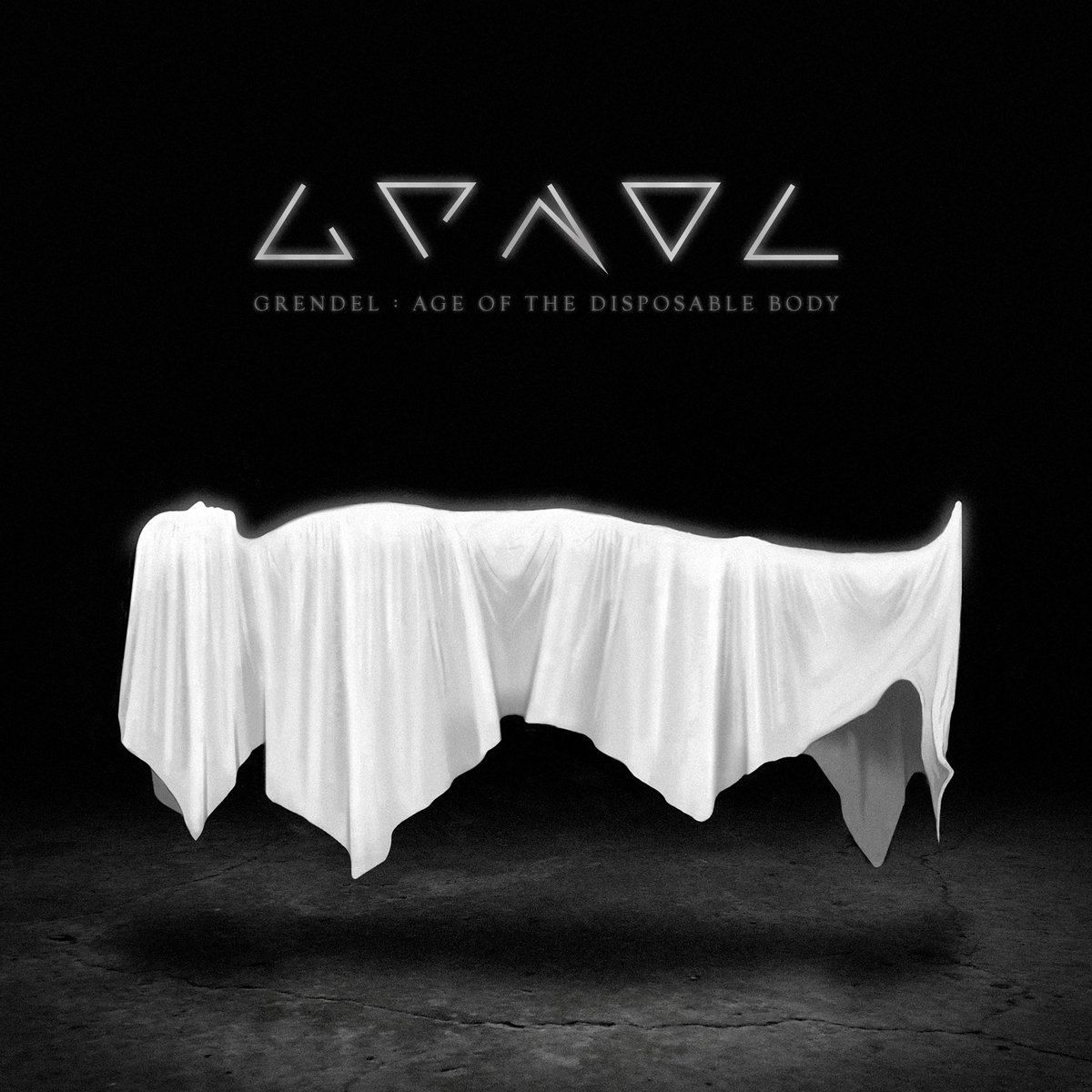 4. Grendel
Age of the Disposable Body
Infacted Recordings/Metropolis Records
Age of the Disposable Body is the culmination of the creative arc JD Tucker has been on for the better part of the decade now. Ten years removed from the band's final word on aggrotech, Harsh Generation, Tucker has reinvented Grendel as a sleek, modern electro-industrial project, able to reference both classic genre tropes and introduce brand new ideas with equal aplomb. The stylistic design of the record really is something, as Tucker digs deep into percussive, tightly sequenced basslines that recollect Caustic Grip-era Front Line Assembly, using them to drive big melodic hooks ornamented by complex arrangements of synths, orchestra and choral sounds, and even saxophone in the case of "Severed Nations". It's a remarkably versatile modus operandi, and Tucker makes good use of it to create uptempo bangers like "Hex It" and "Scorn", mid-tempo groovers like "Flux", and even an affecting and ballad in the form of the title track, where his own unshrouded voice delivers a genuine moment of raw emotion. That it should feel like the band's most personal record is appropriate, as it's unambiguously the product of life in the pressure cooker of modern day UK politics, and unflinchingly addresses the uncomfortable truths at the root of Brexit and the uncertainty it portends. Grendel has always been pre-occupied with the idea of dystopic futures and their human cost, and with it becoming increasingly clear that some of our worst fears have come to pass and the possibility that the end may in fact be extremely fucking nigh, JD Tucker has risen up to offer his definitive statement. Age of The Disposable Body is the sound of right now. Read our conversation about it.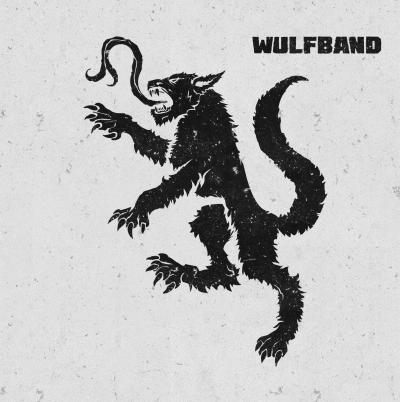 3. Wulfband
Revolter
Progress Productions
On one level we knew what to expect from Wulfband this time. We were veterans of their frenetic EBM blitzes; we'd been made privy to just how manic they could render a genre ostensibly rooted in the immediacy of bodily instantiation but often relegated to nostalgia. Their self-titled debut brought danger and excitement back to a stripped-down template of basslines and drums which had grown overly familiar. What we hadn't counted on was just how much more those Swedische Muttifickers would be able to bring to bear on their second salvo. Revoleter is a record beset by horror vacui; constantly looking at their own structure and finding themselves wanting, Wulfband are perpetually puncturing holes in their own tracks in order to add drum fills, pick slides, samples, time changes, flat-out anything in order to avoid ever be accused of standing still for a single moment. There's a catch in the mean BPM of the record; rather than speeding above and beyond a comfy 120 BPM in an attempt to accelerate their agenda, Wulfband take the opportunities afforded by a slightly slower tempo to constantly whiplash the listener 90 degrees in whichever particular direction their fancy strikes them: one measure you'll be thrashing along to a classic EBM punisher before being pulled off into a floor-punching hardcore breakdown a la "Kpt Kaboom", at another you'll be sent careening into an unparseable flurry of pitched-up klaxons which just don't make sense even as Wulfband insist that "Ja, das ist musik". You'll just have to take their word for it and pray that you can survive the most hyperkinetic barrage of body music we've survived in recent memory. Read our full review.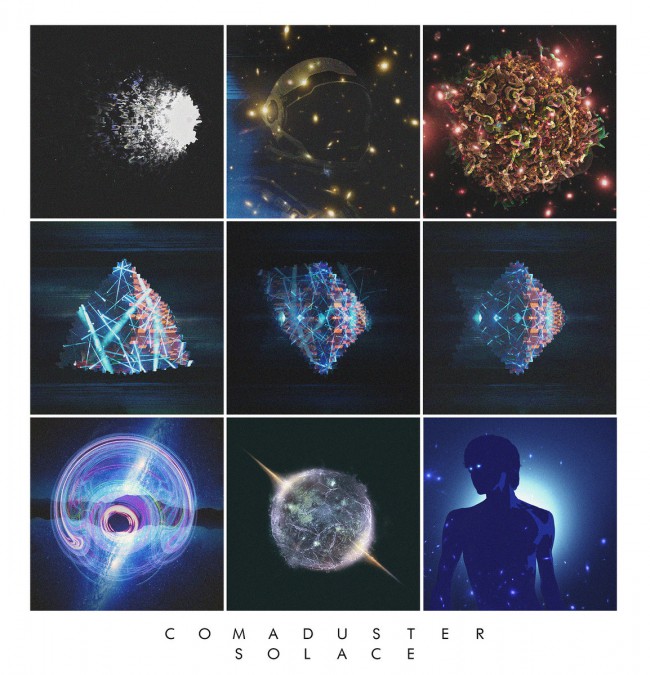 2. Comaduster
Solace
self-released
Our expectations for Solace were primed for several years before its release. Not just by keeping tabs on how Réal Cardinal was working to bring a wider range of his talents and interests both as a composer and sound designer to the already vast scope of Hollow Worlds, but also the sheer ambitiousness of the concept underlying the follow-up he was crafting. The science-fictional story of Solace and its connection to very real-world issues of mental and emotional health are too complex to summarize here (check out our recent interview with Cardinal for more details), but even with all of that preparation the sheer power of Solace took us absolutely by storm. The sorts of bass music and IDM from which Cardinal drew inspiration for Solace are often viewed as being complex to the point of total abstraction, but the melodies and harmonies Cardinal weaves overtop of stacks of polyrhythm are clarion calls which ring clear and beautiful. With some months' distance from our initial shock at Solace's impact, that balance of complexity and simplicity is as good a means for reading and understanding the record as any. Yes, the worlds and beings Cardinal imagines are wholly alien, but the forces which guide them – loneliness, the sense of home, memory and forgetting – are wholly familiar. The details of the tracks, their modulations and microedits, are fractally granular, but their composite spirit, feeling, and phrasing are instantaneously memorable and affecting. And that might in fact be the magic alchemy that makes the record such an accomplishment: it's an LP of production so state of the art it actively sounds like the future, but also an LP where that audio wizardry is intractable from its narrative, themes, ideas, and emotions. The gravitational pull of the bass ripples and syncopated drums on "Shadowsphere", the vast stereo field of "Emergent One" with Cardinal's voice it's sole inhabitant, the way the album ends at the exact moment it begins, all evidence of its fusion of song and studiocraft. We'd say it's unparalleled in its field, but the truth is that it's in a galaxy of its own. Read our full review.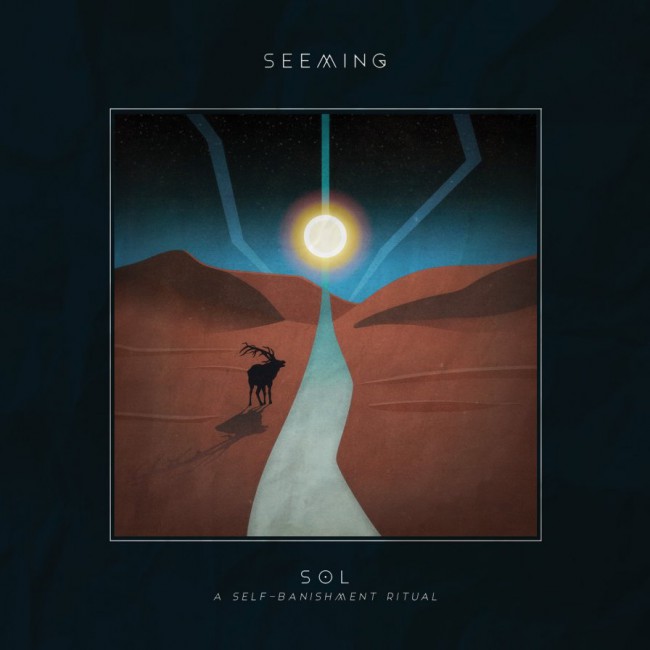 1. Seeming
SOL: A Self-Banishment Ritual
Artoffact Records
Seeming doesn't just explode genre barriers, it's a project which makes you think about how it is we group, classify, and organize music, and perhaps above all why we do those things. On the second Seeming record Alex Reed has found a way to harmonize his catholic appreciation for music well beyond goth-industrial niches, the post-apocalyptic ruminations which made Madness & Extinction such a striking piece of work, and a fervent desire to do better, to move forward, to find paths for survival and hope in the post-industrial world, in both senses of that term. Because of this, it's impossible to separate the integration of funk, disco, and R&B into Reed's "post-gothic" ethos from the overarching theme of SOL, as indicated by its subtitle: the immolation of the post-industrial subject as it's been ordered economically, socially, psychologically, racially, sexually, and even genetically.
There's been plenty of music in the industrial milieu which has embraced the techno-apocalyptic as the logical conclusion of history but that's also revelled in the finality of "The End" as a totalizing and transcendent signifier. Reed takes no such shortcuts or easy ways out. It's preoccupied with the idea of the abandonment of the self as a guiding principle, but also how that kind of literal and personal armageddon isn't actually final, and how we might move forward from it. Even as "Phantom Limb" outlines the concept of absence in terms of the individual, the astonishing "I Love You Citizen" reinterprets them in macro, revelling in the intimacy of solitude. Reed's preoccupation with the power and permanence of the natural world takes centerstage on the shadowy "The Wildwood", either literally or metaphorically a forest where a post-everything subject might find themselves depending on how you choose to interpret it. These are big ideas, but they're delivered so evenly, so adroitly via these songs that you find them inhabiting your thoughts even when you aren't actively listening to the album. Charming duet with Sammus "Stranger" is a damnably fun pop song, but its not so hidden agenda becomes a kind of mantra: in an actively hostile world, the solution isn't to contort to fit in, but to do the exact opposite.
How to even describe the record is a problem we've struggled with in discussing it, especially in how it eschews easy categorization. That post-gothic tag is in sharp focus on SOL: it's specifically the kind of record that exists because of what has already happened in Our Thing. The question it asks lyrically, thematically, and musically is that once we know where we've been, how do we move forward? It's not goth or industrial or synthpop or any of the other myriad genres we write about on I Die: You Die. It's Seeming, and it's unquestionably of Our Thing: even as it forges a path it leaves it behind to run with wolves through a blasted and beautiful wilderness. Read our full review.
That's a wrap! We'll be posting a podcast tomorrow (and one a week until the end of the year) and be returning in 2018 with more reviews, interviews, conversations and observations about the vast world of Our Thing.