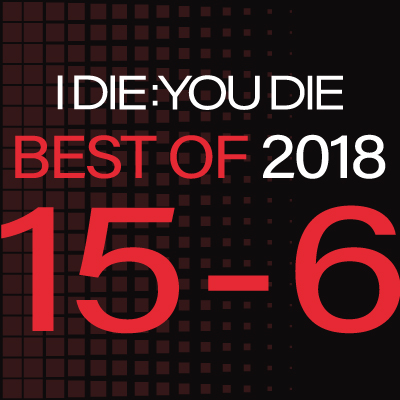 Our Year End coverage moves on with our next ten favourite records of 2018. We'll be talking about some of the broader trends we noticed in our list this Friday on our Year End episode of We Have A Technical, but always, we're keen to get your takes on the best records of the year. Think you know us well enough to guess our Top Five? Have a glaring omission you'd like to mention? Get at us in the comments!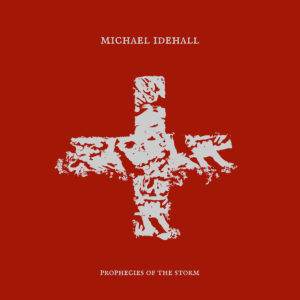 15. Michael Idehall
Prophecies Of The Storm
Ant-Zen
It's easy enough for industrial producers to make up for a lack of compositional chops with smoke and mirrors. Call your work "ritual industrial" and plenty of folks (including ourselves, sometimes) will forgive you for any indulgence. Swedish composer Michael Idehall takes no such shortcuts, crafting pieces on Prophecies Of The Storm which facilitate introspection and meditation but also carry undeniable grooves, spaced and timed perfectly. The not-so secret weapon remains Idehall's voice itself, either stoically intoning spiritual observations or being taken up as a raw sample source, becoming pitched, crushed, and distorted to great affect. Whether working through stripped-down, minimalist grinds like "Gordian Knot" or using deep chants to create the titular atmosphere of "In The Dark Vapour", Idehall always builds outward from ebon cores. Read our full review.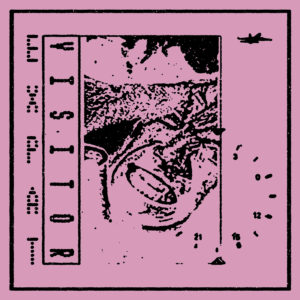 14. Visitor
Expat
Detriti Records
Of all 2018's surprises, few were as bracing as the record from the Canadian heartland that sounded for all the world like it was recorded for Zoth Ommog in 1991. Edmonton's Visitor have certainly studied the dark electro and EBM masters, but their devotion to those genre's templates plays out as resurrection, not simple homage or slavish recreation. Maybe it's their remarkable grasp of the interplay between funky rhythms and gritty lo-fi vocals, or maybe it's how evocative their take on sample-driven instrumentals are of a by-gone era, but it's a record that has scarcely left our listening rotation since it emerged from bio-stasis, primed to stake its claim. Read our full review.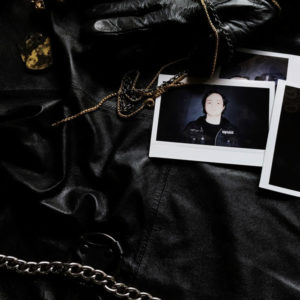 13. Ritualz
Doom
Artoffact Records
Many still associate OG witch house producer JC Lobo with that genre's boom-and-bust, but the music on his 2018 LP Doom shows exactly how dedicated he is to taking Ritualz further afield than ever before. Part darkwave, part gloomy industrial, it's an album that explores genres with an experimentalist mindset. Whether going arch-gothic on "Lust Eternal" and "Pig", visiting opaque electropop on "To Black" or nodding to the mostly unrealized potential of the triangles and crosses set with "Journey", it's an album that never feels short of ideas and hooks to hang them on. Ritualz aren't ever content to stay in one place for long, and Doom acts as a road map to the dark territories they've charted a course through. Read our full review.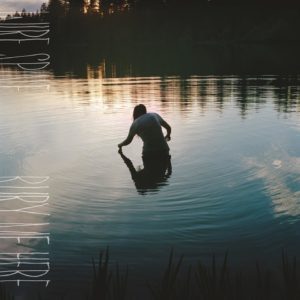 12. Wire Spine
Bury Me Here
Negative Gain Productions
Icy and feverish by measures, Vancouver's Wire Spine walk a fine line on their debut Bury Me Here. Like their captivating live show, it's a record that understands the exact ways to sink its claws in without collapsing the fragile tension between band and audience. Check the the way vocalist Jesi Tekahionwake lurches and chews her way free from the tightly quantized percussion on "Hellraiser", or how "Burn You" conjures up a plodding bassline to act as accompaniment for the track's buzzing, burning leads, all executed in a space between hypnotic momentum and well-muscled minimalism. Built on top of atmospheric instrumentals and shot through with an acerbic certainty, it's the album Wire Spine promised us from the moment we first saw them, overdelivered to invigorating effect. Read our full review.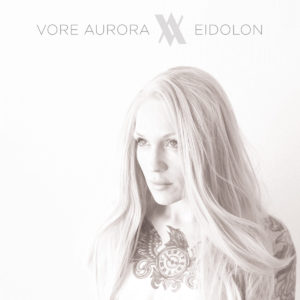 11. Vore Aurora
Eidolon
self-released
In a year of excellent releases from across the darkwave spectrum, none were as furtive or sober as the debut from the Bay Area's Vore Aurora. Tight and pensive programming lays a foundation for Alizza Barrett's smokey vocals, which slowly and subtly build drama via inference and allusion. Eidolon is far from a showy or even immediate record; it's one which builds and maintains mood over its runtime, but with that accomplished repeat listens feel incredibly rewarding and comfortable. The simple modulations Barrett makes over the pulse of "Slate" come to communicate self-doubt more clearly than the lyrics themselves, while the weary isolation she lends to "Lunar Distance" and "Blush Response" feels eerily familiar. Darkwave is about nothing if not mood, and Eidolon communicates its own with preternatural ease. Read our full review.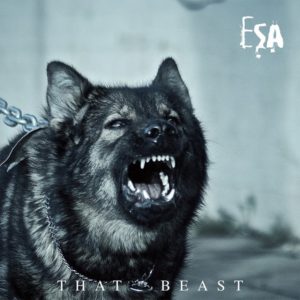 10. ESA
That Beast
Negative Gain Productions
Having completed his closely thematically delineated Themes Of Carnal Empowerment trilogy, Jamie Blacker went right for the jugular in 2018 with That Beast, a record which communicates the intensity and charisma of his live ESA sets as clearly any part of his catalog. Perhaps more importantly, it was one of the most raw and fun records of the year, serving up track after track of no-frills powernoise with the contemporary production style and sense of timing we've come to expect from Blacker. Tracks like "Bad Blood Will Out" and "I Want It Now" have just enough polish to port them over to the dancefloor just fine, but retain drive and a sense of restless fury throughout. Mean and energizing stuff from an artist who wouldn't have it any other way. Read our full review.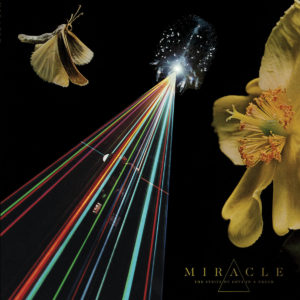 9. Miracle
The Strife Of Love In A Dream
Relapse Records
Smooth, rich, utterly delectable: praise for Miracle's second full length can sound an awful lot like a description of Belgian chocolates or Scotch whisky. But unlike those indulgences, The Strife Of Love In A Dream reaches beyond the sensory with its themes of secret histories and gnostic exploration which it communicates in uncannily smooth fashion. Miracles' darkly minded art-pop moves from contemporary synth sounds to classic prog, but the whole way through Daniel O'Sullivan and Steve Moore keep their elaborate cosmologies in harmony: the thumping rock of "Light Mind" segues cozily into the ambient operatics of "Night Sides", and on into the looping kosmische jam of "Sulphur". The Strife Of Love In A Dream won us over this year by being flexible yet elegant; music of the spheres, indeed. Read our full review.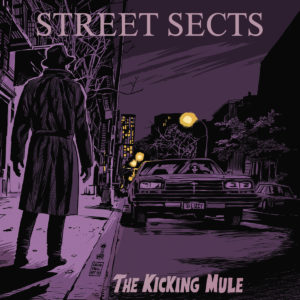 8. Street Sects
The Kicking Mule
The Flenser
If self-flaggelation is an art, than Texas indie-industrialists Street Sects are absolute maestros. Their material hasn't ever lacked for disquieting, panic-attack worthy excoriation, but The Kicking Mule takes it further by virtue of how heartbreakingly plain and personal it manages to be. The rolling kicks and snares of opener "269 Soulmates" and the screeching, convulsing "Suicide By Cop" show them at their nerviest and most vulnerable, but that contrasts with the heartbreaking meditation on addiction of "Everyone's At Home Eventually" and the twangy, resolute rock of "Still Between Lovers", each a disquieting portrait of the psychic illness Street Sects are still diagnosing. It's a hard listen because it sounds like music that was hard to make, programmed, played and belted out by men who needed to do it because they couldn't do anything less, an exorcism and a rumination rolled into one. Read our full review.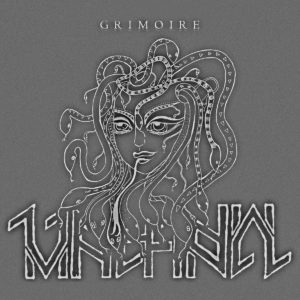 7. V▲LH▲LL
Grimoire
Artoffact Records
Bewitching Swedish ghosts V▲LH▲LL know their way around the forest; their 2018 album Grimoire has a particular fascination with the natural world, albeit as rendered through thick analogue synths and drum machines. The forbidden knowledge promised in the record's title takes many forms, an enticing violin-tinged beckoning on "Ormens Offer" and a grinding, haunting lament on "Aeons Unveiled", always situated right in front of the listener, but never totally within reach. Their phantasmal qualities bely how full-bodied and substantial their compositions are, communicating presence without ever pulling back the veil. V▲LH▲LL have secrets, and on occasion they might even let you get a glimpse of them before fading into the deep and primeval wildwood that birthed them. Follow at your own peril listener, for the path is dark, and the only way out is through. Read our full review.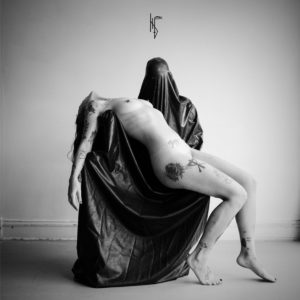 6. HIDE
Castration Anxiety
Dais Records
Let's not be coy: 2018 was a dark and horrible year for innumerable reasons. The world is ugly and the vile rule. HIDE know this. And thus what's especially impressive about the Chicago duo's debut LP is that it mirrors all that atrocity by focusing on the personal: in deception, mistrust, and violation. Seth Sher's programming sends rhythmic kicks to the chest with a ferocity that makes the drums feel much more random than they actually are, while Heather Gabel slurs and shrieks litanies of bile and recrimination which would make Diamanda Galas blush. To call HIDE "cathartic" would suggest that they offer release, which Castration Anxiety never does. Instead, it heightens the tangibility of the horror of the present: the smell, the fear, the rage. Alan Vega famously said that audiences "came in off the street and [Suicide] gave them the street right back." No record gave 2018 2018 the way Castration Anxiety did. Read our full review.

Make sure you check out entries 25-16 in the countdown, and tune in tomorrow for our Top 5.