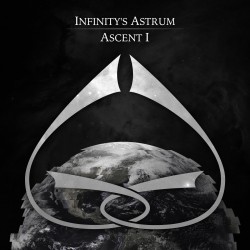 Infinity's Astrum
Ascent I
self-released
It's been a full two years since we heard anything new from Nick Doyle of Apriorism. Turns out that sometime after releasing Blood & Smoke, Nick fell into the modular synth vortex that has claimed so many others before him. Thankfully, the end result of said exploration, the first release of his new project Infinity's Astrum, isn't nearly as abstract or noodly as so many first encounters with modulars can be. While the tracks here are certainly cool, spacey, and downtempo, they never fall into aimless circling. Pulses and chirps smoothly fall into harmony with each other and deftly play off each other's timbres. Even when things get a bit stormier, as on "Regression" and "Errata", Doyle keeps a charming sense of play (and almost whimsy at times) to the record, and doesn't sacrifice melody for the sake of patching in and field-testing another sound. A refreshing and accessible EP.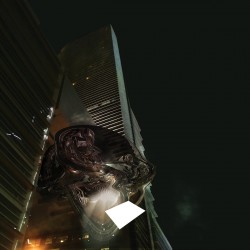 Herd
Arteater
Darkfloor
Years before I was consciously fascinated by electronic music in its own right, I'd had it inoculated within me through countless science fiction films and even the odd sound effects record. The idea that pure electronic sound design can engineer its own speculative world isn't a new one, but UK producer Jason Thomson has been working in the same soundscape vein as the likes of Future Sound Of London (and has released material in conjunction with FSOL) for several years, whittling jet-black architecture and futuretek out of claustrophobic sweeps and clangs, pushing the idea of ambient techno to its very limits. Arteater reverse engineers the sort of sample-heavy urban noir worlds that Burial and others have constructed for themselves. While the latter might build entire rhythmic tracks out of a pair of metallic clangs or sound effects, Thomson sculpts individual sounds and passages, only to toss them about the mix with haphazard abandon, recreating a cluttered ambiance where others might seek to impose a more familiar and rhythmic order. When a very recognizable Blade Runner sample crops towards the end of the closing title it feels like a bit of a let down; Thomson's perfectly capable of conjuring his own SF soundscapes without having to lean on the classics.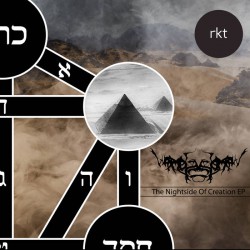 Worms Of The Earth
The Nightside of Creation EP
Reaktivate
Dan Barrett's done a pretty canny job of shifting the sound of Worms Of The Earth from a harsh and violent strain of rhythmic noise into a subtler beast. The gnostic and occult themes of recent records like Sitra Archa and Azal'ucel have been matched by a moodier blend of varied percussion. It's the break in that contiguity (which Barrett's acknowledged) which makes it difficult to suss out The Nightside of Creation EP. A steady set of electro/techno rhythms run through most of the full tracks here without ever swaying from their simple layouts, overtop of which are laid more familiar WotE sounds: minor key strings, ritual vocal samples. Hearing those elements outside of their more familiar frames of acoustic drumming and more menacing production offers the opportunity to appreciate them for their sound design and texture. Even though I'll likely find myself spinning the next Worms of the Earth full-length a bit more regularly whenever it's released, an EP like this is a fun sidebar for an artist who's marshaled an impressive and distinct aesthetic over the past few releases.