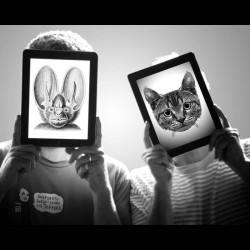 Severed Heads
Better Dead Than Head
self-released
"Oh look, there's people out there!" Tom Ellard japed when the house lights briefly came up towards the end of Severed Heads' Cold Waves set last month. The off-the-cuff joke served as a nice summary of the charm and humour Severed Heads were always capable of bringing to genres of music sorely lacking in those qualities, as well as the passionate if erratic response there's been to Ellard's recent live showcasings of the Heads' back catalog. As he writes in the notes to new release Better Dead Than Head, almost as soon as Ellard officially retired the band in 2008 due to a perceived lack of interest, there's been near constant demand for reunion gigs, causing him to ask "where [were] you all in 2008?" Thankfully there's no grudge being held, as Better Dead Than Head serves as a round-up of material reworked for those shows spanning six years and three continents.
Better Dead Than Head certainly has an ambitious scope. Giving a thumbnail sketch of a band as long running and irreverent as Severed Heads in under seventy minutes is no mean feat, and Ellard and collaborator Stewart Lawler opt to omit the odd better-known track in order to showcase material from newer and more overlooked releases like Gigapus and Haul Ass, and even recent soundtrack work. Perhaps more important than its archival function (perhaps not as crucial given the sheer volume of old Heads releases now cheaply available on Bandcamp) is its ability to highlight the melodic strength and slap-happy jouissance that ties so much of Severed Heads' music together by bringing it together under an updated production aegis.
The specific tack taken in modernizing material which dates back to 1985 on Better Dead Than Head might be its most charming quality. Warm, rubbery, and slightly psychedelic, the versions presented here highlight the rhythmic and club-friendly qualities which have been subtly present beneath much of the Heads' scraping samples and horns. In particular, there are clear pointers to 90s synthpop and techno sounds which paradoxically feel nostalgic even as they update material that predates them. Overlooked gem "Heart Of The Party" gets some sheen added to its fantastic synth lead (only now do I notice the similarities with Sparks' Plagiarism), "Choose Evil" is slowed a titch and smeared with some day-glo paint, and some classic house piano makes its way into the "Greater Reward" bridge.
Ellard's positioned the just completed spate of US dates as the final kick at the Severed Heads can, and if that's the case then Better Dead Than Head will serve as a pleasant memento to those lucky enough to catch the near-rave atmosphere conjured by those beat-heavy sets and trip-heavy visuals. It's also a pleasant enough means of looking back at their legacy, at least in a truncated form, through kaleidoscope lenses. Whether it's the last word on them or not, Better Dead Than Head is what Severed Heads have always been: fractured, frenzied, and fun.