We're turning the Tracks reigns over to Michael Arthur Holloway of Dead When I Found Her this week. DWIFH's third album, All The Way Down, will be released on Artoffact records on November 13th, keep your eyes on this site for more news on that soon, but for today let's find out what's been on rotation at Michael's…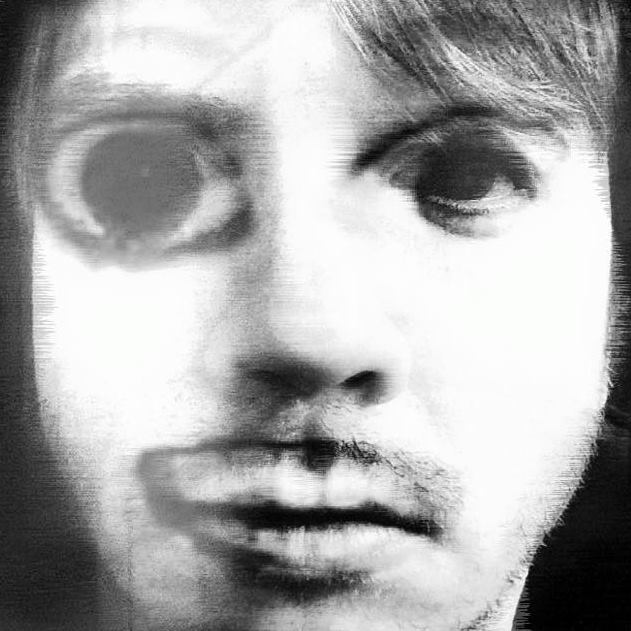 SØLVE, "The negative (Perspective 1)"
This week brought us Patchwork of Traumas 2k15, a name-your-price sampler from the French label Audiotrauma offering, as you might guess, 11 slices taken from their current roster. Honestly, it was difficult to avoid simply choosing 5 of the 11 songs featured here for this Tracks article, as so much of this release highlights the best of today's modern industrial (yep I said it!) music.
Let's get started with Brant Showers' solo project SØLVE, arriving here with a preview cut from his upcoming full-length The Negative. Fans of Showers' other act ∆AIMON should feel right at home among this cut's slow-churn percussion and chant-like vocals, both of which emerge gradually from a bed of low, gristly ambiance. But the highlight for me is the baroque-style string instrumentation that periodically rises to the surface of the funereal rhythms, recalling the melodic flourishes of old Norwegian black metal at its finest. When Brant visited Portland earlier this year during ∆AIMON's tour of the west coast, we discussed at some length the striking efficacy of a single string & choir patch used on the opening track of Emperor's In the Nightside Eclipse. I'm not sure either one of us will ever locate the source of that brilliant and mysterious patch, but I love hearing the continued influence of our Scandinavian elders wending its way deep within his distinct, chilling electronic compositions.

Comaduster, "Solace: Part A [WIP Snapshot Sept 1st]"
Réal Cardinal's Comaduster project emerged again this week to tease us with 21 minutes worth of "unfinished" new material, collectively titled "Solace, Part: A." He might call this unfinished, but what we have hear is a nuanced slice of dense, highly-polished music that makes for a great listen, 'demo' status or otherwise. In fact, the preview segments fit together so nicely, if I hadn't known otherwise I might have initially digested this as one massive, ever-morphing song of prog-style electronics. I say prog style because Real, like the long-haired brits of that ancient era, is a master of ebb and flow dynamics, creating a constant sense of build up, release, collapse and repeat throughout his compositions. This material showcases those abilities in full form: skittering beats that never seem to play the same sequence twice, melodic refrains that appear then disappear just after cutting to the heart— but don't take my bundle of adjectives as proof, go check it out for yourself! Any fan of Comaduster's previous material will be instantly gratified by the work on showcase here, and it speaks volumes about the quality of what is still to come.

Earthdiver, "Rebar (Support Lost D/SIR Remix)"
Los Angeles based D/SIR serve up a brooding remix this week, and while I'm not familiar with the source material from Earthdiver, I'm definitely enjoying the deep and bass-heavy vibe of this mix. Slinky analog machine drum beats guide the listener through a repeating bass hook and verb-drenched vocals. The net effect is a swampy, atmospheric groove (and yes, I absolutely mean swampy as a good thing). I'll be sure to do my further homework now and check out the original.

We Are the Alchemists, "A Small Glimpse Into Eternity"
We have to get back to the Audiotrauma sampler now, because this thing features a cut by a new project that could honestly be described as an Our Thing Supergroup. I'm speaking of We Are Alchemists, which is billed on this sampler as "Architect vs Sonic Area vs Hologram" and if that sentence alone didn't make you nearly foul your drawers, you've got some serious homework to do. I'm not sure what the long-term trajectory of this project is, but I like what we've got here so far: an entirely rhythm-driven track that cycles through engaging percussion impacts while a wall of noise-bed ambiance subtly morphs and shifts in the background. It's a cool rhythmic hook, sure— but I'm definitely curious to see what else this matchup could build to, as the talents involved are among the best in the current field, and I'd like to hear their talents put to use in a territory beyond the exclusively rhythmic terrain covered here.

Iron Maiden, "Speed of Light"
Let's round out this week's list of tracks by taking a complete left turn, shall we? This past week, Iron Maiden released their 16th studio album, titled "The Book of Souls" and featuring 2 discs, among which at least three songs pass the 10 minute mark— that's a lot of Maiden, whatever year this is. Listening to track two, "Speed of Light," on Spotify today, I experienced a distinctly unsettling sort of time-warped anti-nostalgia. But instead of unpacking that mouthful for you, let me simply describe the music instead: it sounds like vintage hair rock, it's produced like vintage hair rock, it essentially just is vintage hair rock, down to the (no joke) cowbell downbeats of the intro to the Bruce Dickinson's dive-bombing falsetto screech that simply defies the listener to check their calendar and verify that it is not, in fact, 1984. Whether any of this will actually make your day, month or year depends entirely on your level of affection for endless guitar solos and riffs that, while in no way 'heavy' by today's chug-desensitized standards, nonetheless manage to shred, squeal and, yes, unabashedly Rock Out with an efficacy not heard since, well, Powerslave.