We're deep in the weeds when it comes to shows in Vancouver right now, so much so that we're actively having to shuffle our writing and podcasting schedules around to accommodate all the live music we want to see. It's a veritable embarrassment of riches between established local acts and those just bubbling to the surface, and that's before we even get to the touring bands rolling through town. Live music has become a hard sell for discovering new bands in the era of Soundcloud and Bandcamp, but we gotta say we had a couple of bands come out of nowhere (shouts out to Terminal A and N.213) and really surprise us recently, a reminder that making the effort to see an unfamiliar act play earlier on a bill can be worth the effort of leaving home a half hour earlier. Jam on some new tracks with us while we brace ourselves for the next wave, yeah?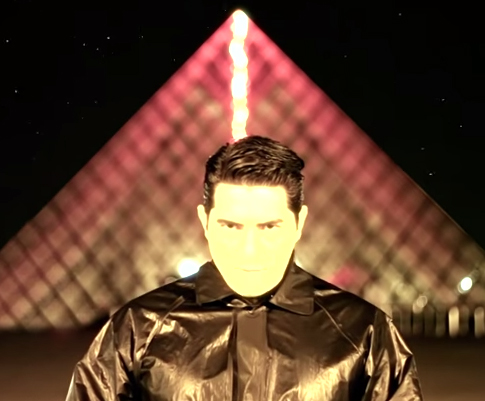 Corroded Master feat. Mr.Kitty, "No Prisoners"
Something a little different from Sacramento based act Corroded Master, whose early lo-fi harsh EBM stylings have given away to some smoother synthwave recently. Between this track featuring the always welcome Mr.Kitty and the other one released a few weeks back with Baby Tap on vocals, we're kind of wondering if the record might fall into the multi-discipline dark electronic territory that Foxxy Newport LP nailed so well.

Parralox, "Aeronaut"
Australia's Parralox have been serving up slightly moody electro pop at an astonishing clip for six or seven years now, with a wealth of material and remixes to show for it. The title single from their fifth LP should serve as a solid enough introduction to anyone late to the party, where you're as likely to hear motifs from recent greats like Marsheaux and the sorely missed Zeigeist as you are any 80s classics.

Pure Ground, "Poison"
Another new one from Los Angeles' excellent Pure Ground, who really nail that intense and sweaty Klinik-vibe on this teaser for their forthcoming album Standard of Living. In case you didn't hear about it (and if you're a regular reader of this site, this won't be last you hear on the topic), PG are on the bill for a special Front 242 show in LA this Fall that also features some of the city's brightest body music acts, Youth Code and High-Functioning Flesh. We're currently scheming on a way to make both that show and Cold Waves happen in the same weekend, and we'd be lying if we didn't admit that seeing Pure Ground play wasn't a major reason for trying to pull it off.

Nightmare Fortress, "No Exit"
Nearly three years after their debut EP, Seattle's Nightmare Fortress are gearing up for their first LP release in May. As before, their blend of a reserved strain of classic minimal synth and more contemporary post-punk sounds makes for a peculiarly disaffected yet frantic listen. We'll be keeping our ears open for the full length.

Venal Flesh, "Emulgent Disfigurement (Worms of the Earth)"
Dan Barrett's classic aggrotech-styled Venal Flesh just dropped their first EP on Alfa Matrix, and included amongst its 8 tracks is this remix from Barrett's other project Worms of the Earth. For those curious what commonalities can be found between Worms' ritual rhythmic instrumentals and VF's millenial harsh EBM steelo, check the exotic plucked strings that morph into a staccato synthline starting around the 2 minute 45 second mark. Interesting stuff from two very different sides of the same artist.

Object, "Collapsed Tesseract"
German dark electro maven Andreas Malik's been cleaning out his closet for the past few months with a series of archival releases, collecting outtakes from various Object LPs and sessions. The third and final chapter brings things up to the present (more or less) with bits n' pieces from 2012's Mechanisms Of Faith. Check this tune out, and go look up the full album for more classic dark electro.