With festival season officially behind us, we can turn our undivided attention back to the stack of just-released and still-to-come releases with which 2018 has been backloaded. We're starting to begin to form a general picture of what our Year End list might look like, though we're well aware that there are plenty of strong contenders still on the horizon. As always, we're keen to get your take on the year in dark music thus far: what's the record you just can't seem to stop playing? Is there something just around the corner you think might dislodge it from your ears? Let us know, and check out this week's Tracks!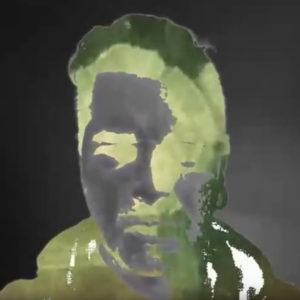 Gary Numan, "It Will End Here"
The specific brand of electronic rock Uncle Gary has been mining for more than two decades has achieved a special kind of familiarity. When you hear "It Will End Here" from the forthcoming EP The Fallen there's no mistaking who the track is by even before you hear Numan's ultra-recognizable voice; between the consistently moody songwriting and Ade Fenton's signature production style, it's contemporary Numan all the way down. And you'll never hear us complain about that.

Radioaktivists, "Raiders"
After a serious delay (like, a serious delay, we were hyped for this record back in 2013) it looks like Radioaktivist's debut LP Radioakt One will soon see the light of day. A supergroup made up of Daniel Myer, Frank Spinath, Krischan Wesenberg and author Sascha Lange, the sound of "Raiders" is certainly in line with what we'd expect from the combination of talents, all deeply produced, melancholic and highly melodic. What the rest of the album might hold is still a mystery (the press materials indicate an emphasis on subtle "electronic noir" sounds, whatever those might be) but we have plenty enough invested in these cats individually to be intrigued.

KYMAVR, "Break Point"
A new turn from Martin Sax (V▲LH▲LL, EkoBrottsMyndigheten) comes to us in the form of this trippy and trippy near-ten minute exodus. Pointing towards the most stretched-out and droning ends of electro-industrial, the new KYMAVR project's first offering has us thinking of early Individual Totem. From what we've been able to gather this isn't just a one-off, and we're interested to see how one of our favourite Swedish artists will be pushing forward into fresh territory.

Mlada Fronta, "Magnus The Avenger"
Rémy Pelleschi's abrupt left turn into synthwave a couple of years back caught us by surprise, if only because the consciously retro and smooth stylings of that genre seemed at odds with the Mlada Fronta composer's constant experimentation and yen for more complex structures. Regardless of its reason or origin, that change of style looks to be progressing towards its next logical iteration: the harder, giallo-influenced synthwave plied by the likes of Priest and GosT. We're keen to give new LP No Trespassing a deeper listen; if anyone can add some subtlety or new tricks to this template it's Pelleschi.

Sigsaly, "Digital Feeders"
Vancouver's darkwave and EBM minimalists Sigsaly pop up with another new one, emphasizing the beat-driven aspect of their sound. Since founding the all-electronic project the duo (also known for their work as Koban) have been exploring exactly what they can do in all synthetic instrumental form, delivering both bangers (ain't you heard "Push"?) and grindier numbers (like "Your Enemy") with equal aplomb. We fully expect this to be a big deal sooner rather than later, so get ahead of the game and start paying attention now.

Galatée, "Des Rêves Étranges"
Berlin's Detriti Records has been keeping at it: after a showcase at this year's Kelabalik Festival a handful of new tapes have been released, including Galatée's Des Rêves Étranges, which shows that it's not just retro-electronics of Klack and Visitor's ilk for which the label has an ear. Cold, placid, and dreamy, the Russian act (who sing in French) straddle the boundaries of post-punk, dream-pop, and French cold wave. Good stuff for those of us still looking for some new melancholia with which to welcome in the colder months.