Okay, so it's March now which means that 2015 is well under way and we can start trying to trainspot this years broader trends under the Umbrella of Our Thing. Of course identifiable developments in style or presentation don't happen based on any kind of calendar, but it is weird how often we see a few releases right at the outset of the Spring season that presage what comes out for the next 9 or 10 months. Is it a natural phenomenon or just some kind of confirmation bias? More importantly, will any of the recently reviewed records on this site prove to be the vanguard of Twennyfifteen's important musical developments, at least as they pertain to what we cover? It's questions like these that keep us scouring the web for new Tracks, like say, the ones right below.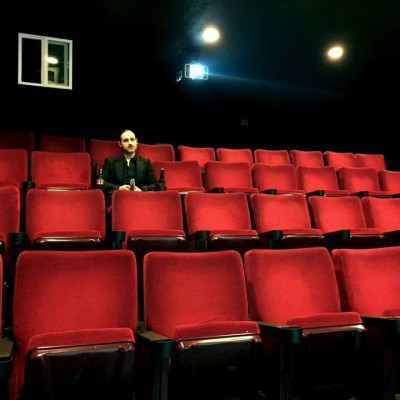 Verin & ∆AIMON, "Come Down"
The latest chapter in the Digital Recovery saga is a major one, and rightfully so: dozens of bands contributed to pay homage to the memory of Ras DVA's Ric Laciak. We recently talked about the legacy of the Ras DVA There Is No Time compilation, and we're impressed to see that box's format mirrored by Chris Shortt on this four volume comp. Acts and highlights are too numerous to list, but names familiar to readers include Blush Response, Chrysalide, Decoded Feedback, and Dive. Not to be missed is this brand new jam from the ∆AIMON crew, getting a little help from Shortt's own project Verin. Funds are going to a medical research memorial fund established in Ric's name.

Databomb feat. Edward Ka-Spel and Brant Showers, "Dorian (Brant's Mix)"
Speaking of ∆AIMON, Brant Showers lent a hand on this recent drop from Los Angeles' Databomb. Available in mixes by Edward Ka-Spel mix and Showers, the track features a sparse arrangement and a dreamy, sinister vocal by Uncle Eddie K that fits well with ∆AIMON's dark grandeur steelo. For fans of both artists it's got that dream team kinda vibe. Hats off to Databomb's Dre Robinson for making this meeting of a couple of our favourites a reality.

Celldöd, "Pulsdisco (Equitant)"
In case you didn't check it out when we reviewed it a few weeks back, let us reiterate our endorsement the techno-influenced EBM Anders Karlsson has been putting out as Celldöd. One of the cool things about Anders' template is that it's so elegantly simple and leaves plenty of room for interpretation on the remix tip, like say this bit of muscly loopage from US body music loyalist Equitant. Half the fun of this stuff is hearing how many ways a producer can push and pull the tension out of a simple bassline, and Equitant certainly makes it his mission to get everything he can out of the track.

Laibach, "Resistance is Futile (Function remix)"
Nothing particularly Laibach-esque in this Laibach remix from elite underground techno maven Function, but that's kind of a thing with Laibach innit? The subjugation of expectation? The nesting of meaning inside of easily understood artistic tropes? The reversal of signifiers? Well whether you think any of those apply to this (Hey, the ambiguity of subjective interpretation! Bonus Laibach theme!) it's still a pretty neat track to herald the arrival of SPECTREMIX, the remix companion to last year's quite good Spectre, look for it March 31st.

Retrogramme, "Unsettled"
Yet another taster of high-gloss electropop from the everything plus the kitchen sink school of Retrogramme. Their previous record For Our Dearly Departed impressed with its big-tent approach to synthpop, and between this tune and the last dose we caught, things are boding well for their Feed LP coming out later this month.

Lorn, "Negative Jumpsuit"
Industrial by way of techno, bass, and ambient producer Lorn certainly doesn't need any help from lil' ol' us getting the word out, but in case readers here are still sleeping, rest assured that the third of his Maze To Nowhere EPs is definitely pertinent to your interests. We assume, of course, that you're interested in mournful, slowly rotating pieces which bring blasted grind and haunted melody into focus with equal aplomb.