We're breaking tradition a little bit by eschewing our traditional beginning of the year wishlist in favour of running down a solid dozen albums we're looking forward to in 2015. There are a few reasons for that (not the least of which is that we felt we were starting to repeat ourselves a bit), but the most important one is that we're already deep into planning out our year and a big part of that is looking ahead to see what we're likely to be covering in the months to come. So take this as a reminder list for us as much as it is anything else, and hopefully we can avoid the traditional jinx these sorts of anticipatory beginning-of-the-year articles have developed here at I Die: You Die. It's time to run down twelve releases we're looking forward to in 2015!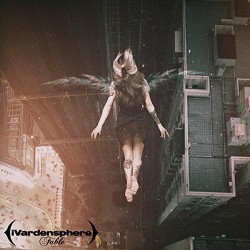 iVardensphere
With its release set for March 10th, iVardensphere's Fable is already something we're anticipating pretty heavily in 2015. Long time friend of the site Scott Fox and his core collaborators Jamie Blacker (ESA) and Yann Faussurier (Iszoloscope) set a high watermark with 2013's exceptional tribal-industrial masterpiece The Methuselah Tree, and considering the amazing growth the project has already demonstrated over the course of some four LPs, there's no reason to believe this won't be another big step forward for one of the preeminent acts of Canada's reinvigorated rivet scene.
mind.in.a.box
If one tried to imagine what Stefan Poiss' workflow was like based on his records, images of subterranean studios flush with server racks, their cyborg inhabitant never moving from the neon glow a dozen monitors cast upon him might come to mind. Okay, we might be projecting a bit, but it's become apparent in the past couple of years that Poiss, while not necessarily a cyborg, certainly doesn't need sleep in the way the rest of us do. Three side-project LPs have dropped since the last m.i.a.b one, and Revelations still isn't even three years old. And yet here we are, just a couple of months away from Memories, the next chapter in Poiss' constantly engaging and artful long-form cyberpunk opera.
Encephalon
We've been holding out for the sophomore LP, Psychogenesis, from the minds behind our favourite record of 2011 for quite some time. Yeah, we had it on our wishlist last year but by all accounts 2015 will be the year Matt Gifford & co. return. The band offered such a rich and self-assured blend of electro-industrial sounds new and old on The Transhuman Condition that we can't help but have high hopes for it musically. As for its themes and lyrics, we've caught a little whiff of its high-concept thematics and we have you tell you that we're all in for a pretty crazy head-trip.

Iszoloscope
Yann Faussurier's been on something of a hiatus (iVardensphere collabs aside), but by all accounts 2015's shaping up to be a big year for the Montrealer, now living in Berlin. He has a host of side-projects and collaborations in the works, but the big news that we've been waiting to hear is that there will indeed be a new Iszoloscope LP this year. 2010's The Edge Of Certainty quickly revealed itself to be a modern classic of rhythmic noise, and the host of bands in and outside of Canada who owe a clear debt to Faussrier's cold but impossibly complex compositions has continued to grow in his absence. We can't wait to hear him reclaim his harsh and unforgiving territory.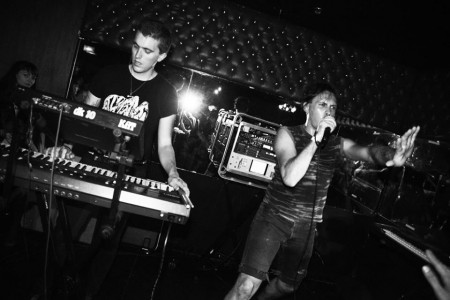 High-Functioning Flesh
We have it on good authority that Los Angeles' fiery punk-EBM act High-Functioning Flesh are hard at work on the follow-up to last year's fantastic A Unity Of Miseries, A Misery Of Unities with an eye towards a release some time this year, maybe sooner than expected. The band have been a hot commodity around the office since we heard their first demo, and the prospect of a whole new album of material so soon from Susan Subtract and Greg Vand is amping us up considerably. If you're unfamiliar, you'd do well to rectify that, as this band's unique energy and out-of-time sound is a stand out even amongst the current crop of incredible LA scene acts.
Run Level Zero
It's been a long, long time-out for one of our favourite Swedish exports. Run Level Zero's 2008 LP Arctic Noise garnered plenty of club play from us for burners like "Black Cinder" and "Hand To Mouth" which melded classic FLA-style electro-industrial with that deft SwEBM touch which just can't be replicated, and we've been hankering for more since we started ID:UD. Hans Åkerman can wrangle choruses with the best of his countrymen, and from our (heavily biased perspective) North American listeners are primed and hungry for the sort of record RLZ can deliver. The new album's ready to go, and you'd best believe we'll keep you posted.

Comaduster
Réal Cardinal's 2013 first LP Hollow Worlds was a heady mixture of electronic genres, outlining a heretofore unheard continuum of bass, IDM, shoegaze and exceptionally deep sound design. Fans of that record should be pleased to know that Cardinal is planning a follow-up (in the form of either a long EP or a short LP, depending on how you look at it) this year, and might have their interest further piqued to know that it's actually a concept release of sorts with a narrative tying all the songs together. We can't give you too many details right now, but rest assured, what we've heard thus far has been pretty amazing even by the lofty standards this project has already established.

Haujobb
As folks who tracked the mighty 'jobb's recent Indiegogo campaign know, the new Haujobb record is in progress, is named Blendwerk, and will even be accompanied by a live record. Apart from that, details are sparse on the follow-up to New World March. Dejan and Daniel's comeback record found the duo discovering perplexing new ways of adding even more tension to their compositions via a beguiling hot-swapping of minimalism and grimy textures. The two new tracks we assume (?) will be on the record, "Perfection" and "We Must Wait" seem to be continuing on from there, but it's far too small a sample size, and Haujobb's work is far too shadowy, to jump to conclusions yet.

SPARK!
We admit it, we were choked to hear about the departure of SPARK!'s vocalist Stefan Brorsson last year. After all, a large part of what elevated the project from the glut of neo-oldschool body music acts was his unusual singing style, a perfect compliment to their quirkier production and arrangement decisions. Mattias Ziessow is continuing the project, and the forthcoming Spektrum features a whole host of guest vocalists to replace the departed Brorsson, with collabs from Spetsnaz and Leaether Strip to Dupont and Poupee Fabrikk. The samples we've heard seal the deal, we're excited that our favourite pop-tinged Swedish body music act is back in full force.

Dead When I Found Her
When we wrote to DWIFH's Michael Arthur Holloway to inquire about the possibility of a new LP this year, he assured us that the material he was working on would be the industrial project's darkest and noisiest yet. While the Portland based act refined their song-writing and production chops to an incredible degree on 2012's Rag Doll Blues, Holloway has never felt like he's more than an arm's reach from the chaotic and intense electro-industrial that has served as an inspiration to him. As Pacific Northwest acts go they're amongst the best, and we're keen to know how a few more years of experimentation has influenced their already highly developed sound.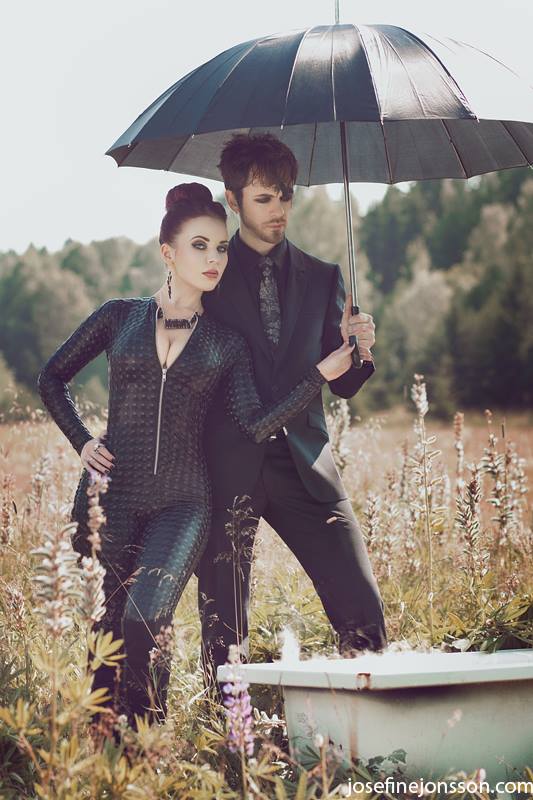 Ashbury Heights
Break-ups, make-ups, and label drama have dogged Ashbury Heights since the release of 2010's Take Cair Paramour (a record which we each flagged as our album of the year, way back before we started this here blog). Those haven't over-shadowed the big moves made by that record, with Anders Hagström making a grab for the big brass ring by letting his pop impulses run riot through a darkwave funhouse. After a few false starts, third LP The Looking Glass Society looks to be all but released, with contributions from new co-vocalist Tea F. Thimé. First taster "Starlight" has all of the bounce and immediacy we love in Hagström's work.
Prager Handgriff
We gotta admit, we have a real hard time following the developments with long-running German EBM act Prager Handgriff, mostly due to our inability to read the announcements on their official Facebook page up 'til recently. With their 25th anniversary (!) on the horizon, the group is prepping the release of their 10th album Roburit on Infacted Records, meaning it shouldn't be too difficult to acquire stateside. It seems the band (who we last heard new music from in 2011) are still going teutonic strong, with a number of shows planned in South America to celebrate the release of the record. If you're into weird stoicism and classic body music sounds from an act around long enough to have been there when they were brand new, this should be high on your list of anticipated LPs.